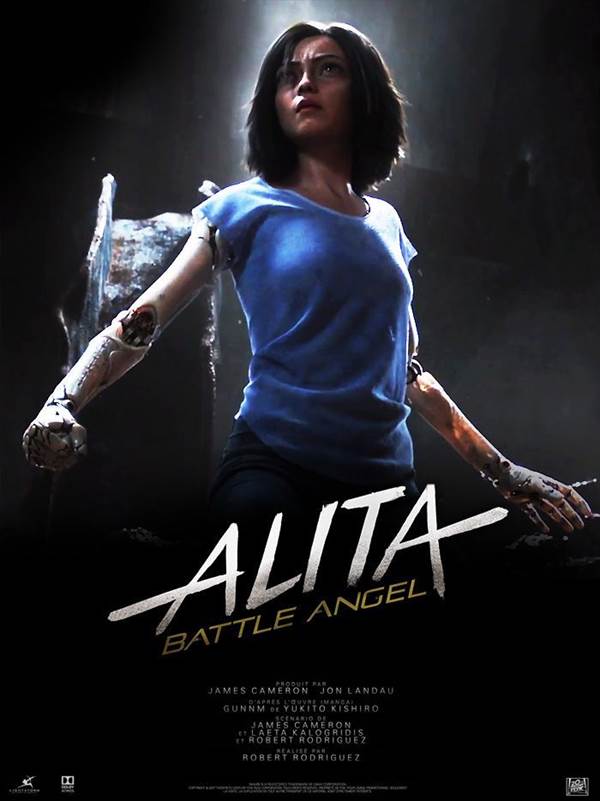 Twentieth Century Fox is inviting fans across the country to be the very first to experience the highly-anticipated action-adventure epic ALITA: BATTLE ANGEL from producers James Cameron and Jon Landau (AVATAR) and director Robert Rodriguez on Thursday, January 31 at 7 PM EST/PST/C.

Fans at selected theaters will get to see a conversation with the filmmakers and cast including James Cameron, Jon Landau, director Robert Rodriguez and cast members Rosa Salazar, Christoph Waltz, Jennifer Connell, and Keean Johnson and a special inside look at the making of the film.

"People may have heard of Alita, but don't know who she is. Why is she called the Battle Angel? What is her world like? Well, I think you've simply got to see it to believe it. And the best way to see it is in a cinema, and in gorgeous 3D, the way Robert Rodriguez shot it. So we've decided to do some special free screenings, for fans around the country, to introduce our Alita to the world. When you see how big a heart she has, and what she stands for, and how she kicks major butt - you're going to fall in love with her, the way I did", said James Cameron.

All of the screenings will take place in Dolby Cinema in 3D at AMC, IMAX 3D, and other select 3D premium large-format theatres.

Fans can RSVP to the free screenings via ExperienceAlita.com and submit questions for the filmmakers and cast on James Cameron's newly launched official Instagram @JamesCameronOfficial and Facebook @OfficialJamesCameron pages in the comments section using the hashtag #ExperienceAlita.

The film opens nationwide on February 14.