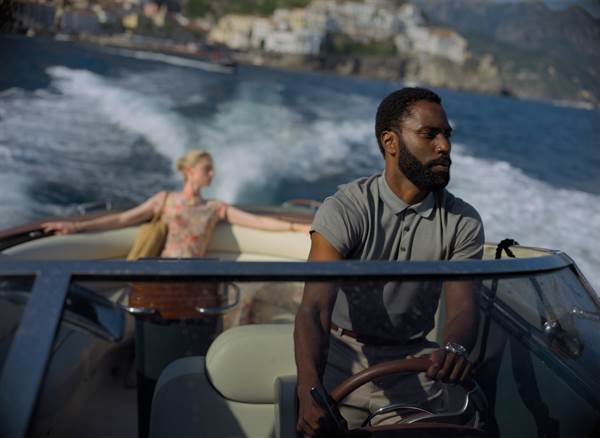 Warner Bros. has announced that will be releasing Christopher Nolan's "Tenet" worldwide beginning on August 26. The film will open in over 70 countries including Canada on August 27 and the U.S. on September 3.
There's no word yet on exactly what cities in the U.S. will show the film, as it depends entirely on what locations are able to do so safely. AMC theatres will open sometime in mid to late August, and other chains, including Regal and Cinemark, haven't announced their opening just yet.
The opening on August 26 will include Belgium, Bulgaria, Croatia, Denmark, Egypt, Estonia, Finland, France, Holland, Hungary, Iceland, Indonesia, Italy, Korea, Latvia, Lithuania, Portugal, Serbia, Slovakia, Sweden, Switzerland, Turkey, Ukraine, and the UK. On August 27; the openings will include Australia, Austria, Bahrain, Canada, Czech Republic, Germany, Greece, Hong Kong, Israel, Lebanon, Malaysia, Middle East, New Zealand, Poland, Saudi Arabia, Singapore, Taiwan, Thailand, United Arab Emirates; and on August 28 the openings will include East Africa, Ghana, Nigeria, Norway, Romania, Slovenia, Spain, and Vietnam. Kuwait and Qatar are opening on Sept. 3; Azerbaijan, CIS Others, Kazakhstan, Russia on Sept. 10, and Japan on Sept. 18.
Below is a look at some release dates for the late summer and fall:
August TBD
Unhinged (Solstice Studios)
August 28
The New Mutants (20th/Disney)
The Personal History of David Copperfield (Searchlight/Disney) - limited
Sept. 1
Bill & Ted Face the Music (Orion/UAR) (select theaters and PVOD)
Sept. 3
Tenet (Warner Bros.)
Sept. 18
The King's Man (20th/Disney)
Kajillionaire (Focus) - limited
Sept. 25
Greenland (STX)
Oct. 2
Wonder Woman 1984 (Warner Bros)