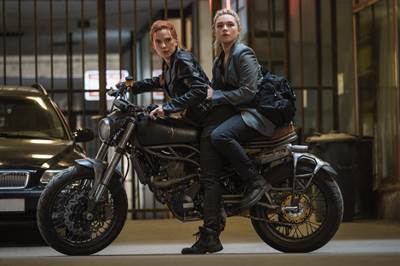 Marvel's "Black Widow", which officially opens today, has already earned over $13 million in previews, and now, is expected to earn over $80 million at the box office for its opening. the film will also be available for purchase on Disney+ for $30.00.
"Black Widow" stars Scarlett Johansson, Florence Pugh, David Harbour, and Rachel Weisz. The film's timeline takes place between the events of "Captain America: Civil War" and "Avengers: Infinity War." Natasha must confront parts of her past, including family.
The film opened internationally on Thursday to Germany, Russia, Australia, Japan, Korea, Brazil, and Mexico, earning over $22.4 million within the first two days of release.