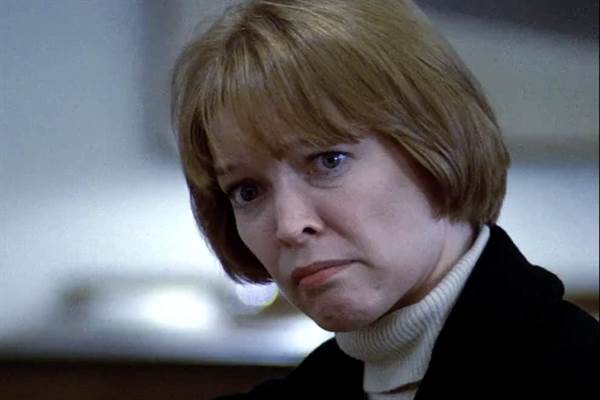 Peacock, the streaming service from Universal Pictures and NBCUniversal, has closed on a deal to purchase the rights for a new "Exorcist" franchise. The deal, made in partnership with Blumhouse and Morgan Creek, is worth a reported $400 million.
Ellen Burstyn will reprise her role as the mother of a possessed child in the new trilogy, though she didn't take part in any of the prequels or sequels that were released. Those films were "Exorcist II: The Heretic" (1977), "The Exorcist III" (1990), "Exorcist: The Beginning" (2004), and "Dominion: Prequel to the Exorcist" (2005).
"There's no better time to be joining forces with the team at Peacock, reuniting with the great team at Universal and finally getting to work with my friends at Blumhouse, than on this classic franchise. David Gordon Green, Danny McBride, Scott Teems, and Peter Sattler have put together a compelling continuation of this iconic tale and I can't wait to bring this to fans around the world," said Morgan Creek president David Robinson.
Blumhouse founder and CEO Jason Blum said, "Blumhouse has always experienced incredible partnership from the team at Universal, and I'm grateful to Donna Langley and Jimmy Horowitz for believing in the vision of David's film and having the foresight to be flexible with distribution, so the team feels top-notch support through the lifeline of the film. They're committed to theatrical exhibition and will also serving streaming viewers well by bringing an exciting franchise like The Exorcist to Peacock too. I'm grateful to be working with David Robinson and the great team at Morgan Creek on this iconic franchise."