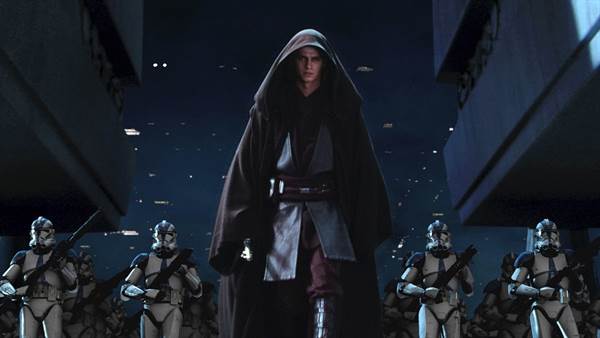 Hayden Christensen, the actor who portrayed Jedi Knight, Anakin Skywalker in both Attack of the Clones and Revenge of the Sith.

Christensen will return to his role in Ahsoka, the upcoming live-action series on Disney Plus. The series will star Rosario Dawson as Ahsoka Tano, the former apprentice of Anakin Skywalker.

Disney will have to be creative, Christensen's casting in Ahsoka is set around the same time as The Mandalorian…five years after Return of the Jedi when Darth Vader is dead. Disney is good at what they do and finding ways around this can be handled in various ways…Anakin and Ahsoka have enough history so there are many possibilities.

Christensen is scheduled to appear as Darth Vader in the Disney Plus series about Obi-Wan Kenobi. Ahsoka is reported to begin production in 2022. Obi-Wan Kenobi's release is TBD.
Photo: © Star Wars. All Rights Reserved.