Star Wars: Episode III - Revenge of the Sith (2005)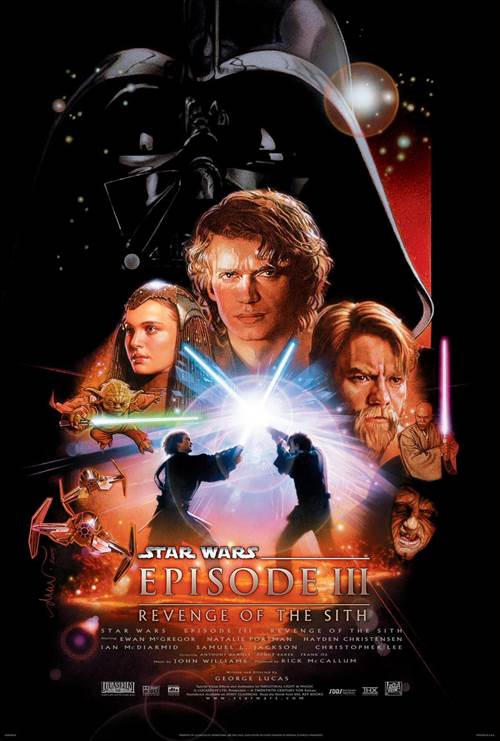 | | |
| --- | --- |
| Director: | |
| Writers: | |
| Cast: | |
| Released: | Thursday, May 19, 2005 |
| Length: | 138 minutes |
| Studio: | 20th Century Fox |
| Genre: | Sci-Fi/Fantasy, Action/Adventure |
| Rating: | Some material may be inappropriate for children under 13. |
Star Wars: Episode III - Revenge of the Sith Synopsis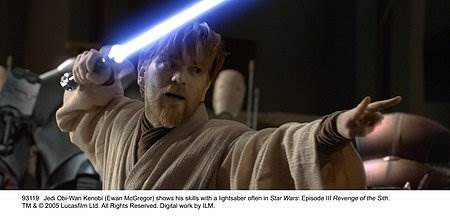 In one of the final battles of the ongoing Clone War Obi wan Kenobi and Anakin Skywalker engage Dooku in attempt to rescue Lord Palpatine. Prodded by Palpatine Anakin beheads an unarmed Dooku to begin his decent to the darkside. Obi-Wan Kenobi is then sent to take down the leader of the droid army, General Grevious, and end the Clone Wars. Meanwhile the secrets of the Dark Side of the Force are too much for Anakin to deny as the Evil Lord Sidious tempts him to turn against his master and his allies.

Purchase DVD/Blu-ray/4K UHD physical copy of Star Wars: Episode III - Revenge of the Sith today at Amazon.com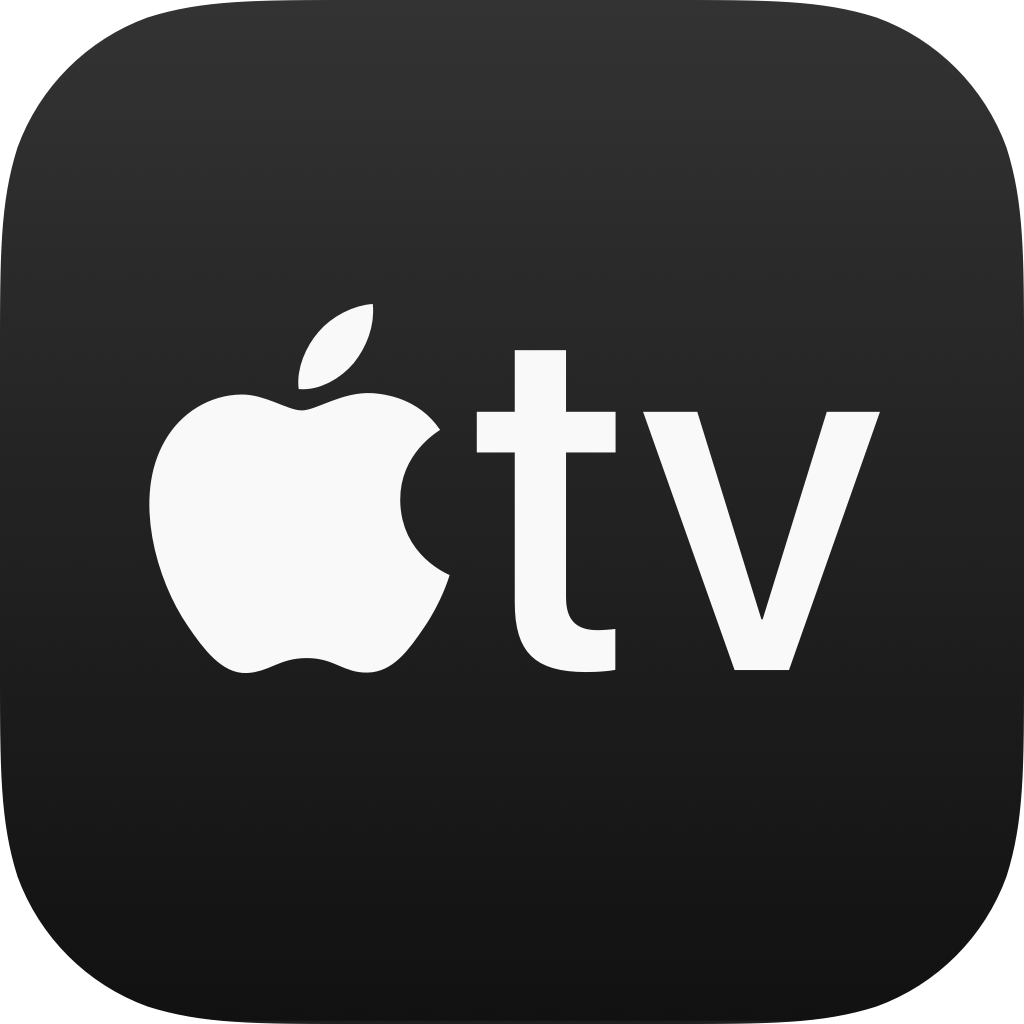 Stream Star Wars: Episode III - Revenge of the Sith in Digital HD/4K from the AppleTV store.
Listen to the Star Wars: Episode III - Revenge of the Sith soundtrack on Apple Music.
Star Wars: Episode III - Revenge of the Sith images are © 20th Century Fox. All Rights Reserved.
Hayden Christensen Talks Vader in Upcoming Obi-Wan Series
3/10/2022 4:01 PM EST
In May, we will finally get to see the much anticipated Disney+ series "Obi-Wan Kenobi". The series will mark the return of "Star Wars" film stars Ewan McGregor and Hayden Christensen, both set to reprise their roles as Obi-Wan Kenobi and Anakin Skywalker/Darth Vader, respectively.Christensen recently spoke about the upcoming series, warning, "We're going to see a very powerful Vader."Series write...
More>>
The Book of Boba Fett Begins Wednesday December 29 on Disney Plus
12/27/2021 1:49 PM EST
Just a reminder for all you Star Wars fans that "The Book of Boba Fett" will be premiering on Disney+ this Wednesday, December 29."The Book of Boba Fett," a thrilling Star Wars adventure teased in a surprise end-credit sequence following the Season 2 finale of "The Mandalorian," finds legendary bounty hunter Boba Fett and mercenary Fennec Shand navigating the galaxy's underworld when they return t...
More>>
Book of Boba Fett Red Carpet Premier Postponed
12/22/2021 3:05 PM EST
Due to the rise of Covid cases, the red carpet premier of Disney Plus' "The Book of Boba Fett" has been postponed."Out of an abundance of caution, we will be postponing the 'Boba Fett' fan event. It will be relocated to the 8th of February in celebration of the finale," the studio said in a statement.The premier was to take place at the El Capitan Theatre in Hollywood on January 4. "The Book of Bo...
More>>
Ivanna Sakhno Cast in Star Wars Ahsoka
11/29/2021 5:11 PM EST
Ivanna Sakhno (Pacific Rim: Uprising) has been cast in the upcoming Disney+ series "Star Wars: Ahsoka", a spinoff from "The Mandalorian".Sakhno will star alongside Rosario Dawson and Natasha Liu Bordizzo."Star Wars: Ahsoka" is executive produced by Jon Favreau and Dave Filoni and written by Filoni. Production is set to begin in March 2022....
More>>
Obi-Wan Kenobi Series Confirmed for 2022 Release
11/12/2021 1:47 PM EST
It has been confirmed by Disney that their Obi-Wan Kenobi series will debut on Disney+ next year. There's no word yet on a specific date, however.A sizzle reel shown to the press showed some concept art as well as behind-the-scenes footage with Ewan McGregor and Hayden Christensen. In the footage, McGregor says, "Have another swing at each other, might be quite satisfying for everybody".He added, ...
More>>
Star Wars Rogue Squadron Production Delayed
11/8/2021 3:56 PM EST
"Rogue Squadron", a "Star Wars" film that was slated to be released in December 2023, will now be delayed. It has been removed from Disney's production schedule.Director Patty Jenkins is said to have some scheduling conflicts, so the production that was supposed to start in 2022 won't be happening.Jenkins directed "Wonder Woman" and "Wonder Woman 1984", as well as 2003's "Monster". She also has a ...
More>>
Disney+ Brings Back Hayden Christensen As Anakin Skywalker In Ah...
10/25/2021 9:43 AM EST
Hayden Christensen, the actor who portrayed Jedi Knight, Anakin Skywalker in both Attack of the Clones and Revenge of the Sith. Christensen will return to his role in Ahsoka, the upcoming live-action series on Disney Plus.  The series will star Rosario Dawson as Ahsoka Tano, the former apprentice of Anakin Skywalker.Disney will have to be creative, Christensen's casting in Ahsoka is set around the...
More>>
The Book of Boba Fett Set for a December Release Exclusively on ...
9/29/2021 3:15 PM EST
Disney+ has announced that the new series "The Book of Boba Fett" will be premiering on Wednesday, December 29.The Lucasfilm, Star Wars universe series finds legendary bounty hunter Boba Fett and mercenary Fennec Shand navigating the Galaxy's underworld when they return to the sands of Tatooine to stake their claim on the territory once ruled by Jabba the Hutt and his crime syndicate.Temuera Morri...
More>>
Star Wars: The Empire Strikes (Symphonic Suite from the Original...
8/14/2021 12:53 PM EST
Composer John Williams was born in 1932 in Queens, New York.  Over the span of a seventy-year career, he became a composer, conductor, pianist, and trombonist and has won an astounding twenty-five Grammys.  He has also been nominated for fifty-two Academy awards, placing him just behind Walt Disney for the most Oscar nominations.  His 1977 score for Star Wars was chosen as the greatest film score ...
More>>
Star Wars: The Bad Batch Gets a Season 2 Renewal From Disney+
8/5/2021 2:05 PM EST
"Fans have enthusiastically embraced the action and drama of "Star Wars: The Bad Batch," and we are excited to see the Star Wars animated universe continue to expand on Disney+. As the dedicated streaming home for the Star Wars franchise, we can't wait for the second season of this fan-favorite animated series," said Michael Paull, President of Disney+ and ESPN+.Executive producer Dave Filoni said...
More>>
Loki Writer Michael Waldron to Write New Star Wars Film
1/7/2021 1:44 PM EST
It's being said that Michael Waldron ("Doctor Strange In The Multiverse Of Madness") has been chosen to pen a new "Star Wars" feature film. This would be just one part of the recent deal that Waldron and Walt Disney Studios struck.The writer was also involved in the Disney+ series "Loki", as a head writer and executive producer. There is a chance that this new deal could also bring him back for "L...
More>>
LEGO Star Wars Holiday Special Coming to Disney Plus
10/15/2020 1:12 PM EST
On November 17, Disney+ will be bringing us the "LEGO Star Wars Holiday Special". November 17th is also known as the fan-favorite holiday Life Day first introduced in the 1978 "Star Wars Holiday Special"."The LEGO Star Wars Holiday Special" reunites Rey, Finn, Poe, Chewie, Rose, and the droids for a joyous feast on Life Day. Rey sets off on a new adventure with BB-8 to gain a deeper knowledge of t...
More>>
Star Wars: Episode III - Revenge of the Sith Theatrical Review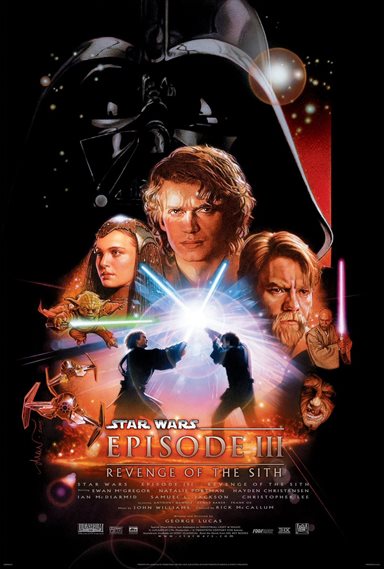 Duality.
Good vs. Evil. Light vs. Dark. What series of films better exemplifies these themes than George Lucas' iconic Star Wars? From the moment the infamous "opening crawl" graced the big screen in 1977, Star Wars has captivated audiences with its mixture of action, adventure, spirituality (The Force) and romance. The overarching story focuses on Anakin Skywalker a Jedi Knight (the guardians of peace and justice in the galaxy) who succumbs to the dark side of the force to become the evil Lord Darth Vader. Any child of the 80's can act out the rest of the original trilogy complete with their own light saber sound effects.
Out of a need to explain the back story of one of the most recognizable movie villains of all time Lucas began releasing the "prequels" to the original trilogy in 1997. The first two films ("The Phantom Menace" and "Attack of the Clones") were met by a critical panning and rocking of the core fan base. With the 6th and final film (3rd of the new prequel generation) Lucas transcends his critics of recent years and delivers a forceful punch to complete his outer space saga. In answering the questions which fans have been asking for 30 years he proves that there is still good in Star Wars.
Anakin Skywalker (played by a more mature Hayden Christensen) is now a Jedi. However a secret marriage to his now pregnant wife Padme (miscast, but ravishing Natalie Portman), and a lack of respect (or is it fear of his power) amongst his peers leads him to question his place in the galaxy. His relationship with his mentor Obi Wan Kenobi (a heroic Ewan McGregor) begins to break down when he is denied the rank of "Master" for killing one of the evil Sith Lords Count Dooku (blink and you missed him Christopher Lee). Dreams of the death of wife lead him to seek council from his friend and father figure Chancellor Palpatine (a determined and powerful Ian McDiarmid). After revealing his true identity (is this a secret to anyone?) Palpatine seduces Anakin to use his powers for evil. And boy does he!
The second half of the film surrounds the downfall of Anakin Skywalker into a murderous tyrant aimed and wiping out the Jedi. With the help of "Order 66" (a call to the genetically engineered to follow any orders Clone Troopers) Anakin kills anyone in his path including children. This sequence alone probably warranted the PG-13 rating (every other film in the Star Wars saga has been PG).
The final battle between Obi-Wan and Anakin Skywalker is inter-cut with a battle between the evil Sith Lord Darth Sidious and his sarcastically referred to "little green friend" Yoda (voice of Frank Oz). By far the most intense light saber battle you have ever or will ever witness, the Obi Wan Anakin duel is what the fans have been waiting for and it delivers.
What works
As always Industrial Light and Magic blows us away with outstanding CGI characters, lush living digital landscapes, and sound design worthy of your 6.1 surround system. The effects are complemented by the explosive score of the ever brilliant John Williams. If you thought "Duel of The Fates" was cool wait till you hear "A Hero Falls" Williams virtually defined the power and emotion of what is happening on screen and truly is the heart of the film.
As stated before the final battles are worth the price of admission alone and some credit must go to long time stunt coordinator Nick Gillard (who makes a cameo appearance).
Ewan McGreggor as Obi-Wan Kenobi has been solid throughout the prequels and deserves his top billing in this film. His final plea to bring Anakin back to light side is a highlight of the saga and you can truly see the pain on McGreggors face when Anakin Skywalker truly dies and Darth Vader is born.
Finally unleashed, Lord Sidious shows how truly evil he is. From his slithery light saber duel with Mace (Shaft) Windu in which he ultimately fakes Anakain into killing his friend, to the final showdown with an overmatched and overconfident Yoda. He truly exemplifies the Dark Side of the force.
What doesn't
Natalie Portman was just never the right choice to play the mother of Luke and Leia. While she is fantastic in many other films (Garden State) this genre just seems not suited for her. Her chemistry with Christiensen is non existent which was essential for the less than spectacular lines she was given by Lucas to create a romance between the two. And you left with no real feeling of sadness when she ultimately dies giving birth to Luke and Leia.
General Grievous as a villain who for those who are unfamiliar with "The Clone Wars" cartoon series has an unexplainable hacking cough. Ok, Ok, he's supposed to be some sort of predecessor to Darth Vader (we all know his asthmatic breathing problems) but the cough is neither cool nor necessary and detracts from the character. He has some cool moments (like his light saber duel with Obi-Wan) but Obi Wan made short work of this utterly disposable character.
In the end we are back, figuratively, to the beginning. A circle complete, a changed perception of the man beneath the mask, and one hell-uv-a 6 movie marathon. The saga truly is the story of the good and evil in all of us. Light vs. Dark. Good vs. Evil. Duality.
-- Eric English
For more reviews please visit our film/television review section.
SPONSORED LINKS