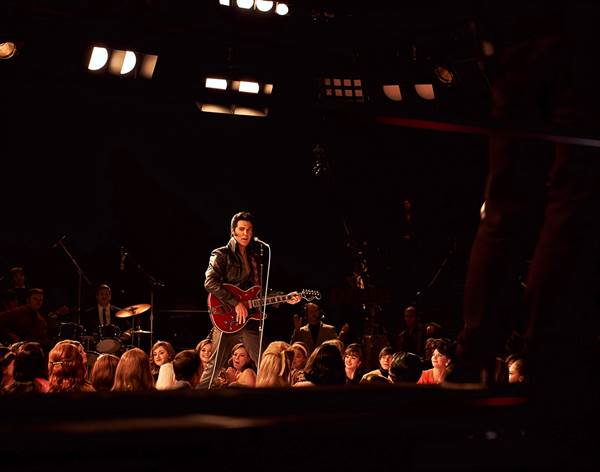 "I love movie trailers. They are an invitation to see the movie". And with that thought, Baz Luhrmann introduced the trailer for his next release, Elvis, due out in theaters this summer. The biopic, starring Disney Channel Alum Austin Butler (Once Upon a Time…in Hollywood) as The King of Rock and Roll, is set for a June release and based on the sneak peek seen last week by members of the press, it has Luhrmann's thumbprint all over it.
While telling the story of this man's rise to fame and his legacy, Luhrmann infuses the film with heart and drama while offering highly stylized musical numbers (think Moulin Rouge!). Unlike some other biopics, the tale doesn't focus so much on the megastar Presley but more of his upbringing, being discovered, his relationship with Colonel Tom Parker (portrayed by the brilliant Tom Hanks; Forrest Gump), and his connection to gospel music.
Some may wonder if Butler was up to the task of becoming Presley, but I can assure you he fully embraced the young singer's mannerisms, looks, and signature voice, both when speaking and singing. The movie also offers a view of the performer as a husband and father.
With legions of adoring fans worldwide, Elvis is one of this year's highly anticipated movie releases and, I'm sure, Warner Bros. Pictures is banking on his popularity to draw crowds to theaters June 24th.