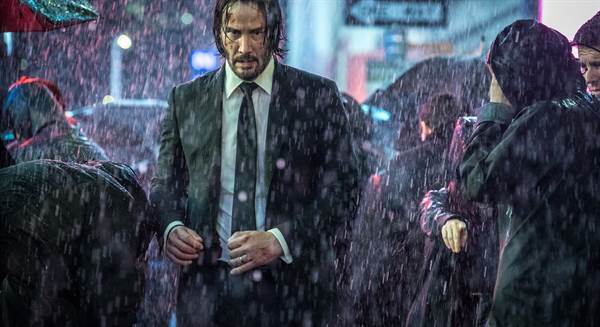 The previously announced "John Wick" prequel series which was to air on Starz, will now air on Peacock.
The series, titled "The Continental", will be a three-episode event that will feature the story of the hotel, which is a neutral zone and refuge for assassins. It is featured prominently in the "John Wick" film franchise. Colin Wooddell will play the character of a young Winston Scott (played by Ian McShane in the films) in 1975 while trying to gain control of the hotel.
"The 'John Wick' films have become a global phenomenon, are among the most watched titles on Peacock and we are thrilled and honored to partner with Lionsgate to extend this incredible franchise. We understand the value of a global franchise and Val Boreland and team knew that by bringing this special event series to Peacock and putting the full power of NBCUniversal behind it, the premiere of 'The Continental' will be the streaming event of the year," said Kelly Campbell, president of Peacock and Direct-to-Consumer.
Lionsgate Television Group Chair Kevin Beggs added, "'John Wick' has become part of the cultural zeitgeist with a massive, passionately engaged fan base around the world. We're delighted to partner with Peacock to continue expanding the 'John Wick' Universe.  This agreement reflects the collaboration of our Motion Picture Group, which has grown the franchise from the beginning and was excited by the opportunity to bring it to the next level, Jim Packer and his Worldwide Television Distribution team, which found the perfect home for 'The Continental,' and the Lionsgate Television creative group, which created a brilliant and enduring property that is one of the most highly-anticipated streaming events of 2023."
Woodell will star alongside cast members including Ayomide Adegun as a young Charon, Peter Greene as Uncle Charlie, Mel Gibson as Cormac, Ben Robson as Frankie, Hubert Point-Du Jour as Miles, Jessica Allain as Lou, Mishel Prada as KD, and Nhung Kate as Yen.
The series is expected to debut in 2023.