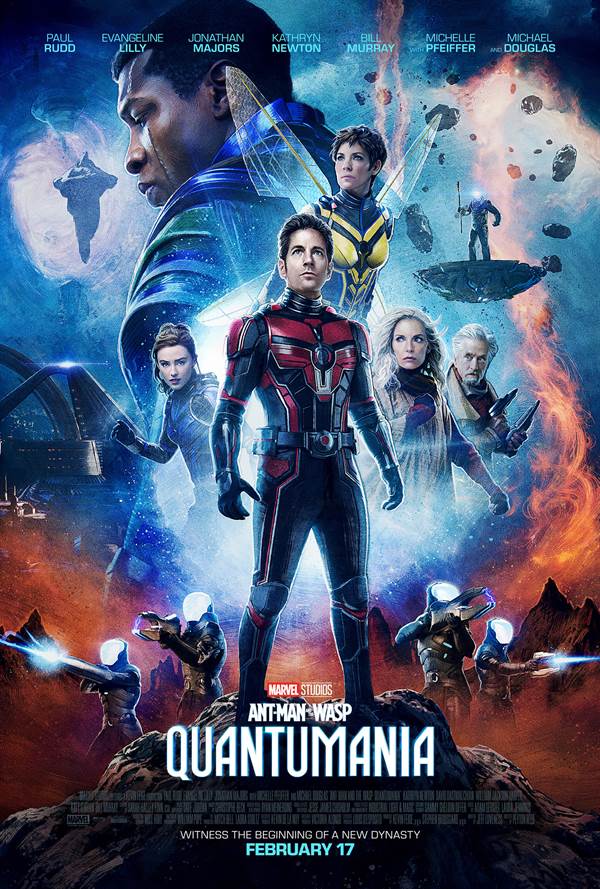 Eight years ago, Marvel Studios added another iconic character to its Marvel Cinematic Universe (MCU) with the release of the film "Ant-Man." Three years later, fans were treated to the sequel, "Ant-Man and The Wasp." After facing production delays due to the COVID-19 pandemic, "Ant-Man and The Wasp: Quantumania" is finally set to premiere, making it the perfect movie for a delayed Valentine's Day date night.
Join Marvel/Disney and FlickDirect for an exclusive advanced screening of "Ant-Man and The Wasp: Quantumania" in Miami, Orlando, and Tampa on Tuesday, February 15, 2023 at 7:00 PM, ahead of its worldwide theater release. Get a chance to be one of the first to experience the highly anticipated new addition to the MCU. Don't miss out on this exciting opportunity.
In order to download an electronic pass to the screening, go to the following link:

Be sure to download one of our movie apps to be alerted the minute NEW links go live!
Marvel Studios' "Ant-Man and The Wasp: Quantumania"-an epic, sci-fi adventure film hitting the big screen on Feb. 17, 2023.
In the film, which officially kicks off phase 5 of the Marvel Cinematic Universe, Super-Hero partners Scott Lang (Paul Rudd) and Hope Van Dyne (Evangeline Lilly) return to continue their adventures as Ant-Man and the Wasp. Together, with Hope's parents Hank Pym (Michael Douglas) and Janet Van Dyne (Michelle Pfeiffer), the family finds themselves exploring the Quantum Realm, interacting with strange new creatures and embarking on an adventure that will push them beyond the limits of what they thought was possible. Jonathan Majors joins the adventure as Kang. Director Peyton Reed returns to direct the film; Kevin Feige and Stephen Broussard produce.
RATED: PG-13
NO PURCHASE NECESSARY. Limit one pass per household. Must be 13 years of age or older to redeem passes. Employees of all promotional partners and their agencies are not eligible. Void where prohibited.