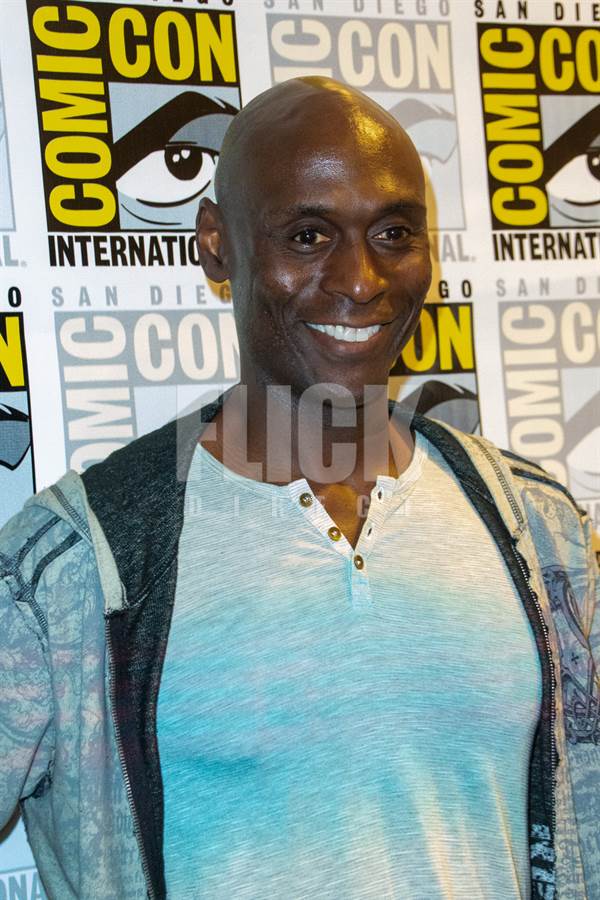 Lance Reddick, a renowned actor known for his notable performances in iconic television shows like "The Wire" and blockbuster movies such as "John Wick," has left the world in shock as he passed away suddenly on Friday morning of natural causes at the age of 60. The news of his demise has left his family, friends, colleagues, and fans heartbroken.
Reddick was widely recognized for his outstanding contributions to the entertainment industry, and his death has been met with an outpouring of tributes from many celebrities and fans. The actor's representatives confirmed the tragic news of his passing, and said that he is survived by his loving wife Stephanie Reddick and children Yvonne Nicole Reddick and Christopher Reddick. They also asked the public and media to respect the family's privacy during this difficult time.
As soon as the news of Reddick's passing broke, many celebrities took to social media to express their condolences and pay tribute to the actor. Ben Stiller, who starred with Reddick in the movie "Tower Heist," tweeted, "RIP Lance Reddick. Such a great guy and an amazing talent. We had some good times making Tower Heist together. Sending love to his family."
Wendell Pierce, who co-starred with Reddick in "The Wire," also shared a heartfelt message on Twitter, saying, "Rest in Peace Lance Reddick. Brother, colleague, and friend. I am grateful to have known you. You brought so much to our craft. My condolences to his family."
Isiah Whitlock Jr., another co-star from "The Wire," expressed his shock and sadness over Reddick's passing, tweeting, "I can't believe Lance is gone. He was an incredible actor and an even better person. My heart goes out to his family. RIP my friend."
Reddick had an illustrious career in the entertainment industry, which spanned over three decades. He was a versatile actor who effortlessly portrayed diverse characters in film, television, and theater. His notable performances include his role as Lieutenant Cedric Daniels in "The Wire," Special Agent Phillip Broyles in "Fringe," and Charon in the "John Wick" franchise.
Reddick was widely regarded by his peers as a consummate professional who always gave his best in every project he worked on. His impeccable acting skills, commanding presence, and unmistakable voice made him one of the most sought-after actors in the industry.
The news of Lance Reddick's passing has left a huge void in the entertainment industry, and his contributions to the craft will be greatly missed. He was a true inspiration to many aspiring actors and artists and will always be remembered for his talent, kindness, and dedication to his craft.
As we mourn the loss of Lance Reddick, we extend our heartfelt condolences to his family, friends, colleagues, and fans. May his soul rest in peace, and may his legacy continue to inspire future generations of actors and artists.
Lance Reddick's passing comes just a week before the highly anticipated release of his latest film, "John Wick: Chapter 4," in which he was set to reprise his role as Charon, the concierge of the Continental Hotel. Fans of the franchise were eagerly awaiting his return to the big screen and are now saddened by the news of his sudden passing.
Reddick had become a staple of the John Wick universe, with his smooth, calm demeanor and impeccable sense of style earning him a legion of fans. His portrayal of Charon was a perfect complement to Keanu Reeves' titular character, and his scenes with Reeves were often highlights of the films.
With "John Wick: Chapter 4" set to release a week from today, fans of Reddick and the franchise will undoubtedly mourn his passing even as they celebrate his final performance on screen. The film's success will be bittersweet without Reddick's presence, and his absence will be felt by all who loved his work.