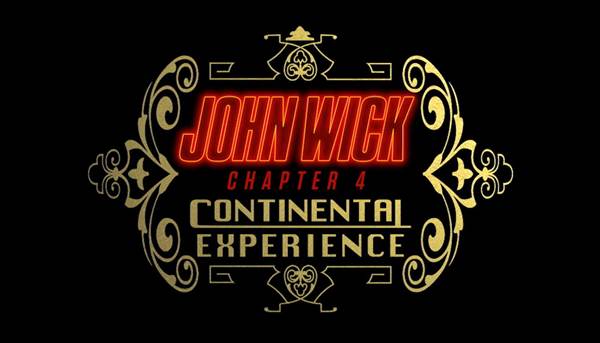 New York City is one of the most popular tourist destinations in the world, known for its iconic landmarks, world-class restaurants, and diverse culture. But what if you're a local looking for a luxurious staycation experience without having to leave the city? Look no further than the JW4 Continental Experience at Hard Rock Hotel New York.
Located in the heart of Times Square, the Hard Rock Hotel New York is a landmark building that boasts 446 luxurious rooms and suites with unparalleled views of the city skyline. The hotel's signature restaurant, Rockwell, serves American cuisine with a rock and roll twist, while the rooftop lounge, GMT, offers panoramic views of the city along with craft cocktails and small plates.
But what sets the JW4 Continental Experience apart is the level of personalized service and attention to detail that guests receive. From the moment you arrive, you'll be greeted by a personal concierge who will cater to your every need and ensure that your stay is unforgettable. Whether you need reservations at the hottest restaurants in town, tickets to a Broadway show, or a private helicopter tour of the city, your concierge will take care of it all.
The JW4 Continental Experience also includes access to exclusive amenities and services, such as a private check-in area, a dedicated elevator, and a lounge area where you can relax and enjoy complimentary refreshments and snacks throughout the day. In addition, you'll have access to a 24-hour butler service who can assist with everything from unpacking your luggage to arranging for in-room spa treatments.
But the real highlight of the JW4 Continental Experience is the customized itinerary that your personal concierge will create for you. Based on your interests and preferences, your concierge will curate a list of activities and experiences that are tailored to your specific needs. Want to explore the city's hidden gems? Your concierge will arrange a private tour with a local guide. Want to indulge in some retail therapy? Your concierge will arrange for a personal shopping experience at the city's most exclusive boutiques.
One of the most unique experiences offered as part of the JW4 Continental Experience is the opportunity to record your own music video at the iconic Hard Rock Cafe in Times Square. With the help of a professional production team, you'll choose a song from the Hard Rock Cafe's extensive music catalog and create your own music video that you can take home as a one-of-a-kind souvenir.
The JW4 Continental Experience at Hard Rock Hotel New York offers a truly unique and luxurious staycation experience that is unmatched in the city. Whether you're a local looking for a weekend getaway or a tourist looking for the ultimate New York City experience, the JW4 Continental Experience is the perfect choice for those who want to indulge in the finer things in life.