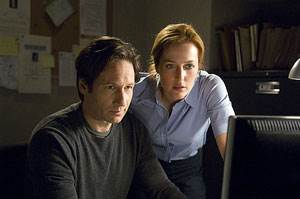 The sequel to the X Files movie, which was released in 1998, has been officially named. The new film will be titled "The X-Files: I Want to Believe".

The announcement was confirmed today by Chris Carter, creator and director of the film. 20th Century Fox signed off on the title earlier today, after deciding that the title was indeed marketable.

"It's a story that involves the difficulties in mediating faith and science. 'I Want to Believe.' It really does suggest Mulder's struggle with his faith" says Carter.