Entertainment News Archive
Entertainment News Before 9/12/2019

Sources Say Steve Jobs' Widow Tried to Hinder Film Production
It's being reported that Laurene Powell Jobs, the widow of Steve Jobs, may have been part of the reason behind the struggle to find a lead actor to play Jobs in the upcoming film Steve Jobs.Supposedly, Powell Jobs contacted both Christian Bale and Leonardo DiCaprio and a...

More Terminator Films Expected In Future After Some "Readjustments"
Terminator:Genysis didn't fare as well as expected, but that doesn't mean we won't be seeing more films for the franchise. However, don't expect them to be released any time soon.Dana Goldberg, Skydance Media's chief creative officer, recently spoke at The Wr...

ABC Family Changing Name to Freeform
ABC Family has announced that it will be changing its name, starting in 2016. The channel will be called Freeform.The name change was in response to people only recognizing ABC Family as "family-friendly" and "wholesome" and nothing else. They...

Kiefer Sutherland Definitely Done with Jack Bauer and 24
Kiefer Sutherland, who played Jack Bauer in the series 24, recently told the BBC that he won't be reprising his role "in any way" for any projects that may pop up in the future.Sutherland said, "It's one of the greatest gifts I've ever been given a...

Weinstein Company to Re-release Southpaw Tomorrow in Theaters
The Weinstein Company has announced that they will be re-releasing Southpaw, the Antoine Fuqua boxing drama, starring Jake Gyllenhaal.The company states that the re-release will allow the film "to be seen by a more drama- and awards-focused fall audience". Er...

Could Spectre Be Daniel Craig's Final Bond Film?
Daniel Craig, the most current actor to play James Bond, recently gave an interview, discussing his role and the duration of his stay as the famous character. There are rumors that not only will the upcoming Spectre be Sam Mendes' final James Bond film, but Craig's a...

HBO and SAG-AFTRA Release Statements About HBO's Westworld Nud...
In the wake of the news about the upcoming HBO series Westworld's mandatory nudity consent form, both the cable channel and SAG-AFTRA released statements.HBO released this statement, saying: "The document that the background actors were given was created by an...

Aviva Kempner's Rosenwald — Sharp Businessman Invests in Educa...
In the early 1900's, the poor, southern blacks found an educational champion in the most unlikely of places. The son of a German Jewish immigrant, Julius Rosenwald, made his fortune and chose to share it with the blacks of America, first by building schools, a...

HBO's Westworld Extras Sign Mandatory Nudity Consent Form
Westworld, an upcoming science fiction thriller television series that will air on HBO, made some controversial news today as they have had their extras sign consent forms to participate in "graphic sexual situations". Such situations include "genital-to...

Amazon Lands Jack Ryan Series
Last week, news spread of the new Jack Ryan series being shopped around. Well, it's been announced that the show has found a home with Amazon.Besides Amazon, the series was also being shopped around to outlets such as Fox, NBC, Netflix and A&E.Many people have...
SPONSORED LINKS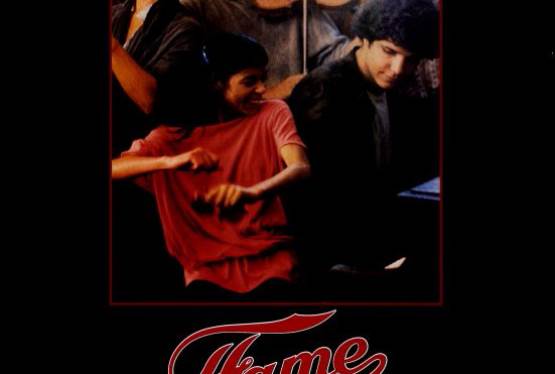 Fame
WAS: $19.99
NOW: $5.99