Entertainment News Archive
Entertainment News Before 10/12/2019

Universal's Re-Release of The Back to the Future Trilogy Pays Off
Yesterday was "Back to the Future Day", and to commemorate the event, Universal re-released the trilogy in 1,815 theaters. The film grossed $4.8 million so far, and will continue to be shown through the weekend. The re-release gave a new generation the c...

Chris Rock to Host 88th Academy Awards
It was announced today that Chris Rock will be back to host the 88th Academy Awards ceremony. Rock had previously hosted the 77th Academy Awards ceremony in 2005. Producers David Hill and Reginald Hudlin made the announcement. "Chris Rock is truly the MVP of the en...

Star Wars the Force Awakens Ticket Sales Breaks Record
"Star Wars: The Force Awakens" has broken the record, surpassing "The Hunger Games", of selling the most tickets in its first day on sale, according to Fandango. The site experienced a huge amount of traffic, with over seven times the amount of visi...

John Carpenter Sues EuropaCorp for Plagiarism and Wins
Director John Carpenter just won a court battle against production company EuropaCorp and writers of the film "Lockout" (Stephen St. Leger, James Mather and Besson), which was released in 2012.Carpenter claimed that they had plagiarized his work, citing many simila...

Eva Longoria and Jason Blum Team Up for Zone of Silence
Eva Longoria and Jason Blum are teaming up to produce Zone of Silence, a drama that will aired on NBC. The show will be based on the urban legend about a place that radio signals supposedly won't travel to; a place in the Mapimí desert area of Mexico.The sho...

Hansel & Gretel: Witch Hunters Heads to TV
Hansel & Gretel: Witch Hunters was originally supposed to get a sequel made, but now, Paramount has decided that they may possibly be taking the project to the small screen. It would be a cable series through Paramount TV.While Hansel & Gretel didn't perfor...

Warner Bros. and Legendary Pictures Team Up for Godzilla/King ...
Warner Bros. and Legendary Pictures have joined forces to create a new, shared film franchise.The studios will be teaming up to release an initial three films which are 2017's KONG: SKULL ISLAND; GODZILLA 2 in 2018; and GODZILLA VS. KONG, which will be released in 2020....

New Mummy Film Could Star Female Lead
Universal will be launching a new "Mummy" to start their new monsters franchise, but this time, we could see a female lead in the film.Boris Karloff played the Mummy back in 1932, and in 1999, Arnold Vosloo took the lead. Now, casting is open to either male o...

Gary Gray to Direct Fast and Furious 8
Gary Gray, straight off the heels of his "Straight Outta Compton" release, has announced on Twitter that he will be directing the upcoming Fast and Furious 8. The director tweeted a picture of the logo to make the announcement, and made it official. The film...

Details on Phase 3 of Marvel's Cinematic Universe Begin to Surface
"Ant-Man" closed out Phase 2 of the Marvel Cinematic Universe and now they have released some details as to what we can expect in Phase 3.They have announced that they will release "Ant-Man and the Wasp" on July 6, 2018, as well as "Black Panther&quo...
SPONSORED LINKS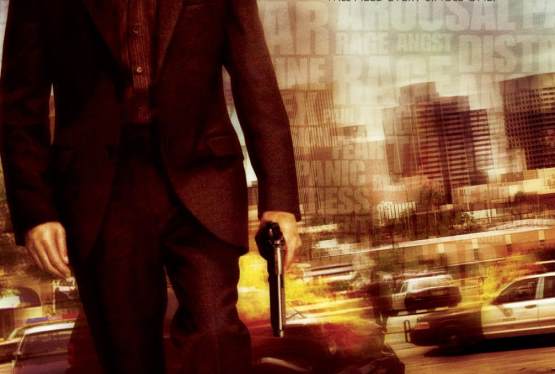 Crank
WAS: $9.99
NOW: $4.99