Entertainment News Archive
Entertainment News Before 5/3/2019

Starz Renews Outlander for Seasons 5 and 6
Starz has announced that they have renewed their series Outlander for two more seasons. The series will begin its fourth season in November and now will continue through to its sixth.Season four will contain 13 episodes seasons five and six will each be comprised of 12 episo...
Win Complimentary Passes For Two To An Advance Screening of Pa...
Recipe: Take four feisty, older women. Throw in a saucy book about a dominant, sexual relationship. Stir vigorously. Result: You end up with Paramount Pictures newest film BOOK CLUB coming to theaters May 18, 2018.The romantic comedy is sure to hit the right chor...

Keanu Reeves and Alex Winter Confirmed to Reprise Roles for Bi...
The news that all Bill & Ted fans have been waiting to hear has finally come to fruition. It has been confirmed that Keanu Reeves and Alex Winter will be reprising their roles for a third film, Bill & Ted Face The Music."We couldn't be more excited to get t...

Hitman's Bodyguard Sequel in the Works
Rumor has it that Lionsgate is looking to get the rights to The Hitman's Bodyguard sequel The Hitman's Wife's Bodyguard. Ryan Reynolds and Samuel L. Jackson are said to be in talks for the sequel but there's no word yet on what the plot details are. The Hitman'...
Win a Copy of FIFTY SHADES FREED From FlickDirect and Universa...
Don't miss the climax! In 2015 we, along with Anastasia Steele, fell in love with Christian Grey and last year we watched as their relationship grew stronger in the face of adversity. Then on February 9, 2018, the world experienced how it all ended when FIFTY...

Pitbull Composes First Motion Picture Score with Gotti
Grammy Award®-winning performer Pitbull has composed the original motion picture score for the upcoming biopic Gotti, starring John Travolta. He has also written and performed an original song for the film's end credits."I could not have been more excited about it w...
Win Passes To Legendary Supreme Court Justice Movie
Ruth Bader Ginsburg is somewhat of a legal legend who has paved the way in many respects for female lawyers throughout the country. It is only fitting that her life should be chronicled as it is ripe for film. While there may be other versions, RBG is the only one told...

Fast & Furious: Supercharged Races Into Universal Orlando
The Universal Orlando Resort unveiled their lasted attraction; the Fast and Furious - Supercharged ride on May 2, 2018, with a star-studded event. The highly anticipated feature based on the film series took over a year to be built and had fans anxiously awaiting its a...

Bill Cosby and Roman Polanski Expelled from The Academy of Mot...
The Academy of Motion Picture Arts and Sciences has announced that they will be expelling Bill Cosby and director Roman Polanski from its membership. The announcement was made today after a vote was taken Tuesday night.In the statement, it said that "The Board continues...

HBO's Westworld Renewed for Season 3
HBO has announced that they have renewed Westworld for a third season. Casey Bloys, President HBO Programming, said, "It's been an extraordinary pleasure to work with the exceptionally talented Jonathan Nolan and Lisa Joy, as well as their gifted cast and crew. Fro...
SPONSORED LINKS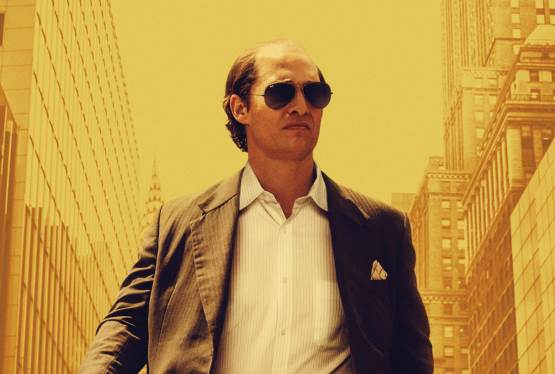 Gold
WAS: $14.99
NOW: $9.99