Entertainment News Archive
Entertainment News Before 5/3/2019

Actor Bill Paxton Dies at the Age of 61
Bill Paxton, the talented and versatile actor who gave us so many memorable performances throughout the years, has died. He was 61. As of right now, we only know that his death was due to complications following a surgical procedure.Paxton starred in a variety of films, from...

DC Developing Nightwing Film with Chris McKay in Negotiations ...
Warner Bros. is currently in negotiations with "The Lego Batman Movie" director, Chris McKay, to helm a live-action film based on the character "Nightwing". McKay's "Lego Batman" film was his directorial debut, and was a success, grossing ov...

Universal Orlando Announces Halloween Horror Nights Dates and ...
Universal Orlando's Halloween Horror Nights, the nation's premier Halloween event, returns this fall with all-new horrifying content for a record-breaking 34 nights! Guests can now purchase select tickets, as well as book a vacation package, to get in on all the...

Matt Reeves Signs on to Direct The Batman
In a seemingly never ending saga, Matt Reeves has officially signed on to direct "The Batman".Ben Affleck, who stars as Batman, was originally set to direct the film, but stepped back so that he could focus more on his starring role. Reeves was then offered t...

American Gods Premiering April 30 on Starz
American Gods, the Starz series that was adapted from the Neil Gaiman fantasy novel, is set to premier on Sunday, April 30 at 9pm. The season will consist of 8 episodes.Those attending SXSW, however, can get a look at the show at the screening, which will be followed by a Q&...

Laughter, Love and Bittersweet Memories Shine Through In Brigh...
Carrie Fisher (Star Wars) and Debbie Reynolds (Singin' In The Rain) were part of the Hollywood elite; stars that shown brightly and lived through a number of scandals only to survive intact. In 2015, Directors/Producers Fisher Steven...

Jamie Chung Cast in New Marvel X-Men Pilot
Jamie Chung (Once Upon A Time) has been cast in the new upcoming Marvel pilot. the actress will be playing Blink, a character with the power of teleportation.The Fox series, created by Matt Nix and Bryan Singer, will feature on parents who discover that their children are mu...

Fanny's Journey is a Story of Heartbreak, Hope, and Ultimately...
From 1939 to 1945, the world ended up in turmoil and millions of people were killed. World War II was a bloody genocide where people were rounded up and systematically murdered because of their beliefs. Families were torn apart never to see one another again...

JJ Abrams' and Stephen King's Castle Rock Greenlit by Hulu
Hulu has greenlit 10 episodes for "Castle Rock", a psychological/horror/drama series from Stephen King and J.J. Abrams. The series is named for the fictional town in Maine that King featured in many of novels. The show, which will be based on a world cre...

James Earl Jones and Donald Glover Join Disney's The Lion King
Walt Disney Studios has announced that James Earl Jones and Donald Glover have joined the cast of their live-action version of "The Lion King". Donald Glover will voice adult Simba, while James Earl Jones will reprise the role of Mufasa, which he made famous in the...
SPONSORED LINKS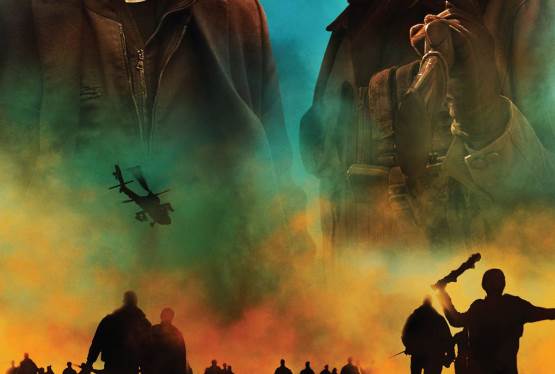 Cell
WAS: $19.99
NOW: $9.99