Batman: The Long Halloween, Part Two (2021)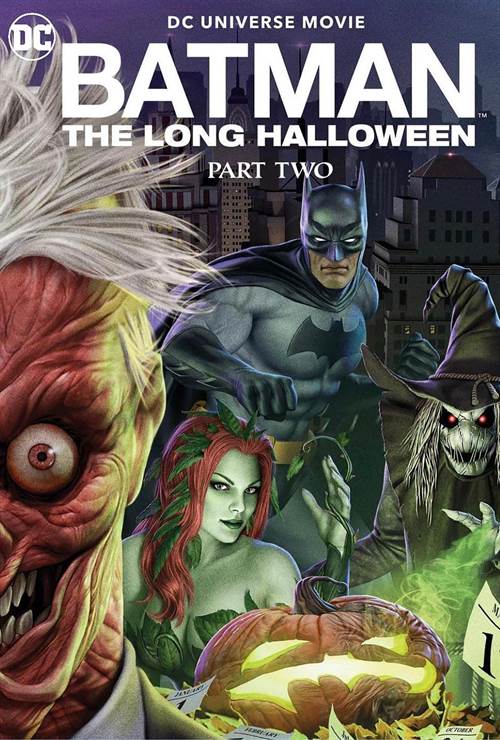 Share this:
| | |
| --- | --- |
| Director: | |
| Writers: | |
| Cast: | |
| Released: | Tuesday, July 27, 2021 |
| Length: | 89 minutes |
| Studio: | Warner Bros. |
| Genre: | Animation, Action/Adventure |
| Rating: | Under 17 requires accompanying parent or adult guardian. |
Synopsis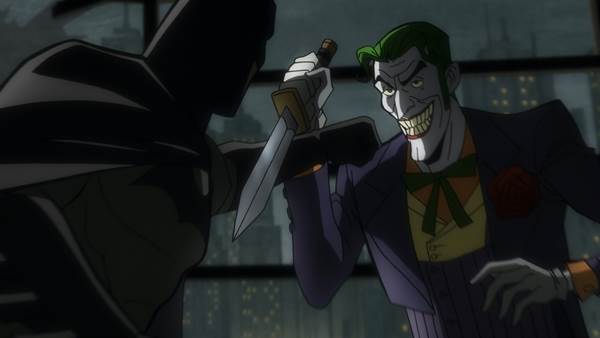 Inspired by the iconic mid-1990s DC story from Jeph Loeb and Tim Sale, Batman: The Long Halloween, Part Two continues as the Holiday Killer is still at large and, with Bruce Wayne under the spell of the venomous Poison Ivy, Batman is nowhere to be found. Liberated by an unlikely ally, Bruce quickly uncovers the real culprit: Poison Ivy's employer Carmine Falcone. The Roman, his ranks decimated by Holiday and his business spinning out of control, has been forced to bring on less desirable partners – Gotham City's rogues' gallery. In the meantime, Harvey Dent is confronting battles on two fronts: attempting to end the mob war while also dealing with a strained marriage. And, after an attack that leaves Harvey hideously disfigured, the District Attorney unleashes the duality of his psyche that he's strived his entire life to suppress. Now, as Two-Face, Dent decides to take the law into his own hands and deliver judgment to those who've wronged him, his family and all of Gotham. Ultimately, the Dark Knight must put together the tragic pieces that converged to create Two-Face, the Holiday Killer, Batman and Gotham City itself.

Purchase DVD/Blu-ray/4K UHD physical copy of Batman: The Long Halloween, Part Two today at Amazon.com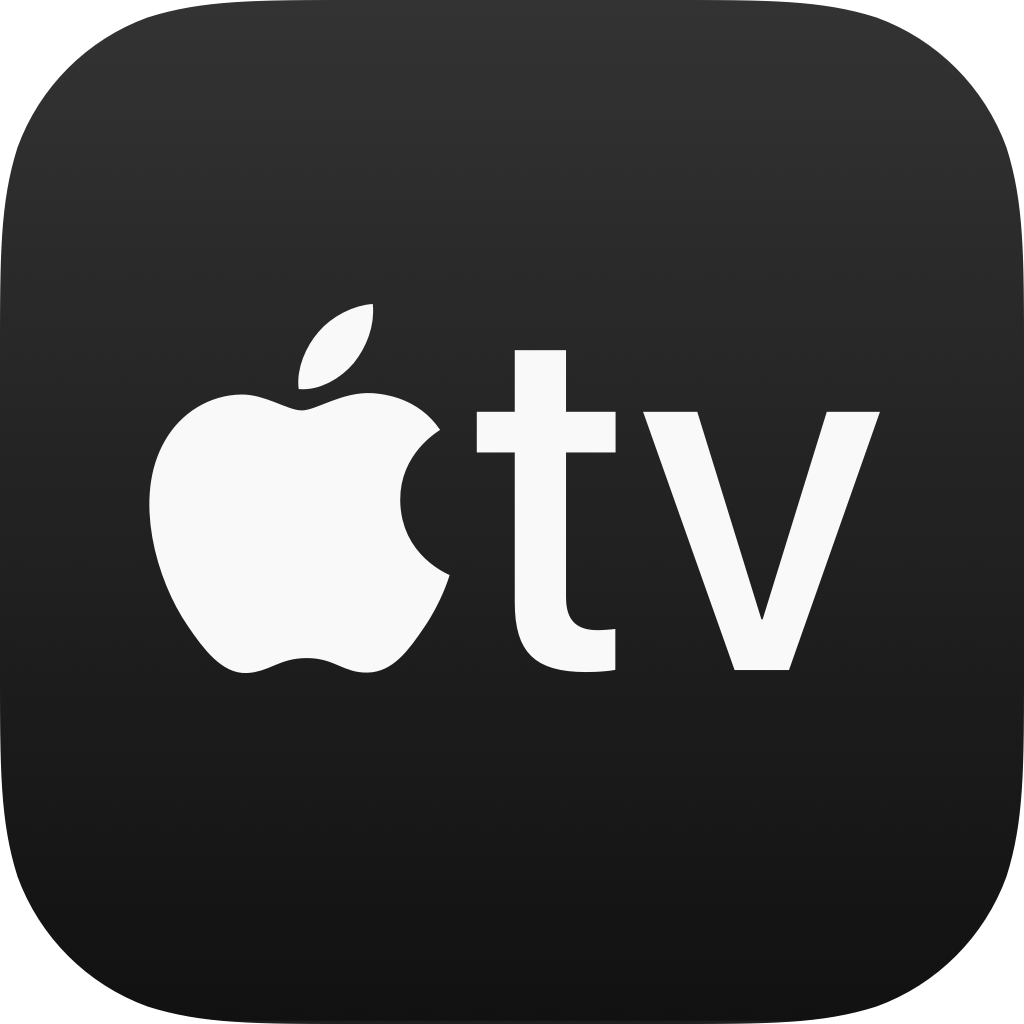 Download Batman: The Long Halloween, Part Two in Digital HD/4K from the iTunes store.
Batman: The Long Halloween, Part Two images are © Warner Bros.. All Rights Reserved.
Batman: The Long Halloween, Part Two Blu-ray Review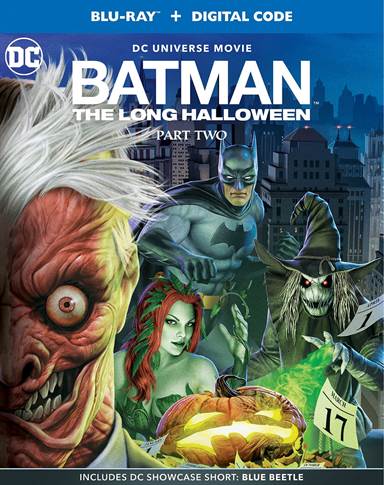 Warner Bros. Animation has a long history of teaming up with DC Comics to create feature films that bring your favorite comic books to life. This past June they continued that tradition with Batman: Long Halloween Part I and this week they are releasing on Blu-ray Batman: Long Halloween Part II to conclude the saga that was originally made up of thirteen graphic novels. As I mentioned in my review of Part I, these two movies have a different feel from the animation to the plot. While Part II picks up where part one leaves off, the plot isn't as engaging which makes the 81-minute cartoon seem longer than it actually is.
If you remember, at the end of Part I, Poison Ivy (Katee Sackhoff; Battlestar Galactica) arrives and enchants Bruce Wayne/Batman (Jensen Ackles; Supernatural) keeping him under her "spell". Meanwhile, she has him signing away portions of his business empire to Carmine Falcone (Titus Welliver; Argo). Sensing something is wrong Catwoman/Selina Kyle (Naya Rivera; Glee), discovers Bruce and Poison Ivy and battles the latter while she tries to free the former. With Batman back on the job, he, Commissioner Gordon (Billy Burke; Drive Angry), and Harvey Dent (Josh Duhamel; Transformers) work together to try and figure out the identity of the Holiday Killer.
As the bodies pile up and another holiday inches closer, Dent tries to bring down Falcone using a rival mobster. Instead, he ends up being double-crossed and becomes the victim of an assault with acid, hence creating the birth of Two-Faced. Slowly, Batman puts two and two together and, by the end of the 90-minute feature, he discovers the truth, beating himself up as he should have suspected who the criminal mastermind was sooner. More optimistic now, Batman returns to trying to make the city he calls home, safer.
The vocal talent for both Part I and Part II are well cast. Ackles has a deep resonance to his voice which is perfect for the caped crusader. Duhamel has a slightly higher tone to his voice which creates an interesting contrast between the two. Rivera's smooth and lyrical tone is both calming and seductive. In comparison, Laila Berzins (Hades) who plays Carmine's daughter, Sophia Falcone, has a gritty quality which matches the way the character is drawn. Supporting cast members help to solidify the film as one of the best DC/Warner Bros. Animation projects in quite a while.

The 4K video quality is sharp, and clean which highlights the great job done by the animation team at Warner Animation. The film noir style gives Batman the Long Halloween part II gives the movie the same tone and feel of the first part. The DTS- HD Master audio 5.1 is a beautiful compliment to the video. The sound effects make full use of the surround speakers offering a full and robust audio track. The biggest disappointment with the combo pack is the extras. Comprised of mostly "sneak peaks", they include: DC Showcase Animated Short: "The Blue Beetle", A Sneak Peek of "Injustice", A Preview of "Batman: The Dark Knight Returns - Part Two", A Preview of "Batman: Hush", From the Vault - "Two-Face - Part One" and "Two-Face - Part Two"

If you happen to be a fan of Batman, DC Comics, and/or Warner Bros. Animation, this disc, along with Part I are worth purchasing to add to your collection. If you are not familiar with the Warner Bros. Animation/DC Comics Collaboration, these Blu-rays are the perfect introduction to this world.
Grade: A-
-- Allison Rose
For more reviews please visit our film/television review section.
SPONSORED LINKS