Money Monster (2016)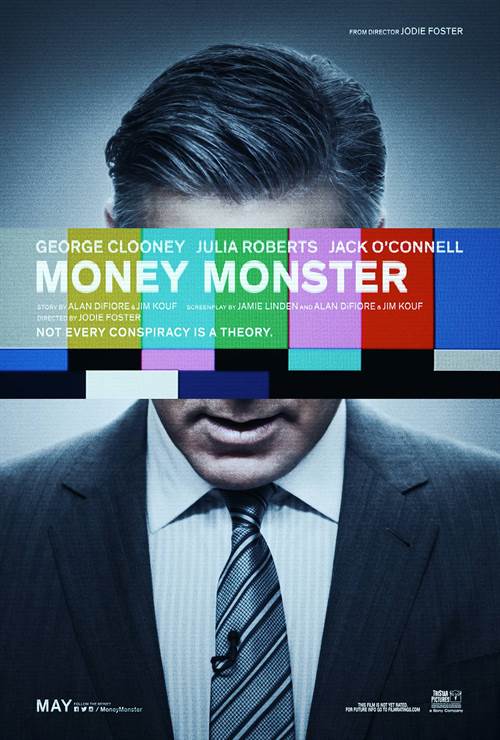 | | |
| --- | --- |
| Director: | |
| Writers: | |
| Cast: | |
| Released: | Friday, May 13, 2016 |
| Length: | 95 minutes |
| Studio: | TriStar Pictures |
| Genre: | Drama |
| Rating: | Under 17 requires accompanying parent or adult guardian. |
Money Monster Synopsis
In the taut and tense thriller Money Monster, Lee Gates (George Clooney) is a bombastic TV personality whose popular financial network show has made him the money wiz of Wall Street. But after he hawks a high tech stock that mysteriously crashes, an irate investor (Jack O'Connell) takes Gates, his crew, and his ace producer Patty Fenn (Julia Roberts) hostage live on air. Unfolding in real time, Gates and Fenn must find a way to keep themselves alive while simultaneously uncovering the truth behind a tangle of big money lies.

Purchase DVD/Blu-ray/4K UHD physical copy of Money Monster today at Amazon.com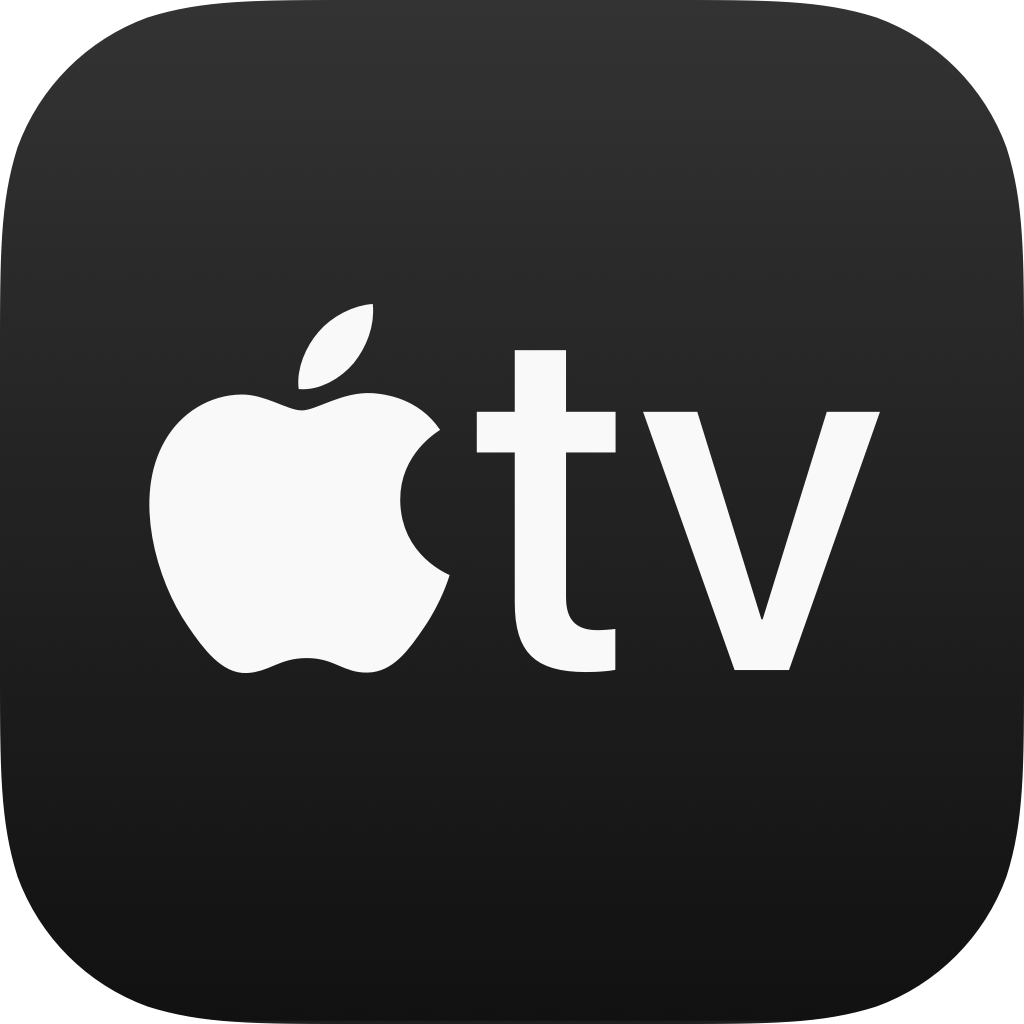 Stream Money Monster in Digital HD/4K from the AppleTV store.
Money Monster images are © TriStar Pictures. All Rights Reserved.
Money Monster Theatrical Review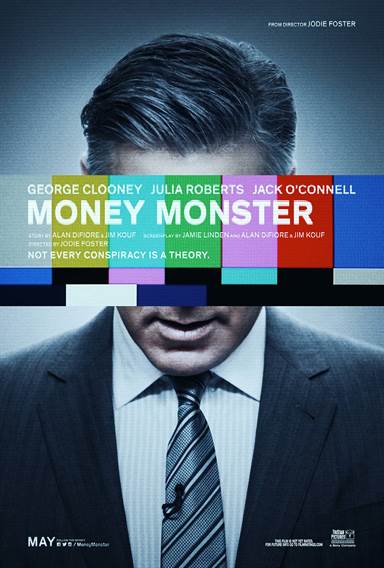 I was a little apprehensive about tackling this one... having George Clooney and Julia Roberts in the same flick. There are exceptions, but the good majority of their films are vehicles for box office draws. Even their serious work can come off as a polished Hollywood tale wrapped with that film gift bow (read: guaranteed money maker). That's precisely where Jodie Foster went wrong... and, right.
Straight away, we meet Wall Street guru and television host Lee Gates (Clooney) and his longtime producer/director Patty Fenn (Roberts). They're exchanging the usual chuckleful banter. Lee embodies that hammy, full of "..it," TV host and financial pied piper all wrapped into one; Patty is the typical quick witted, sharp tongued producer. Of course, as they "channel" these personas, we expect to them to exude the usual charm and energy. Unfortunately, it feels flat... almost, disingenuous.
For a spell, it feels as though the actors are falling far short of bringing the characters to life. It feels as if the characters themselves are not convinced, even as the energy changes with the enigmatic entrance of Jack O'Connell as disgruntled viewer and investor Kyle Budwell. Amid the blithe dialogue deliveries, O'Connell brings Kyle to life with a sincerity and instinct that betrays his youth and experience. The heartfelt honesty of his passionate performance envelops and engages the viewer; keeping them around until the others wake up. (Note to George & Julia...no need to step aside to let him shine...he's holding his own, and, then, some.)
The magic of O'Connell's performance is not just that he draws in the audience, but, that as Kyle, he engages and enlivens those surrounding him. He brings them closer until Lee and Patty are invested in him, and, Clooney and Roberts in their roles. Kyle points out to Lee that he, himself, does not even believe his own bullshit. Then, a turning point. Until now, Clooney and Roberts have been seemingly "phoning it in"... emanating a calm that defies their characters' situation. Looking past the subtlety of their body language, their eyes have suddenly opened. The depth, pain, fear of it all captured visually. Now, one can almost feel the thwarted anxiety, and intensity that Lee and Patty are containing.
Jodie Foster (whom I've idolized since...before Candleshoe) made a wise choice. There's a little more commercial pressure for her on this one. Clooney and Roberts will, certainly, help grab everyone's attention, and get them into those theater seats. Sure, that might be a financially sound decision, but it also helps make a grim comedy with thriller aspirations be more palatable for the GP (general public). The familiarity and comfort they bring makes it easier for most to digest personal tragedy that mirrors the plight of so many. The desperation and angst that such dire straits invokes should come with more intensity. Foster eschews this approach in favor of a watered down simplistic one, with a borrowed trick or two. (Lee speaking to his audience, and Clooney's, to explain difficult financial world concepts...sound familiar?)
The shift in the film comes not just with the three aforementioned performances. Foster leverages a cadre of supporting actors in standout performances. Caitriona Balfe as IBIS CCO Diane Lester. After an early, hasty exit, she sashays back onscreen with gravitas and determination (& a killer accent...to those of us on this side of the pond). Condola Rashad's assistant, Bree, is no wallflower; commanding Julia's attention on screen. Christopher Denham is delightfully entertaining as producer Ron Sprecher as is Greta Lee as IBIS employee, Amy Lee. Two more must mentions are Lenny Venito (Lenny the cameraman) and Emily Meade (Kyle's girlfriend, Molly). Although their lines and on-screen time are not extensive, they remind us that there are no small parts as they leave memorable impressions.
It, literally, comes down to the last few minutes of the film. No spoilers...just the acknowledgement that these final minutes are everything the entire film should have been. While I don't see Oscar nominations in the film's future, it is still an enjoyable film with highlights, and an increasing investment the further along you hang in there. Plus, who can turn down George, Julia AND Jodie in one can.
Grade: C+
For more reviews please visit our film/television review section.
SPONSORED LINKS