Love Happens (2009)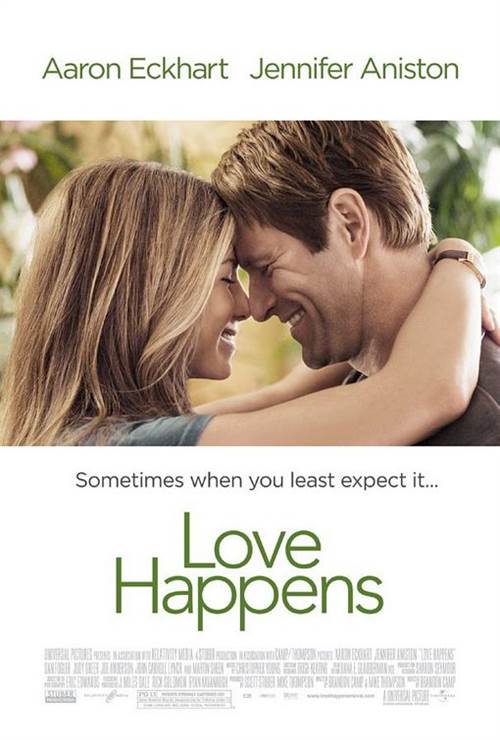 | | |
| --- | --- |
| Director: | |
| Writers: | |
| Cast: | |
| Released: | Friday, September 18, 2009 |
| Length: | 109 minutes |
| Studio: | Universal Pictures |
| Genre: | Drama |
| Rating: | Some material may be inappropriate for children under 13. |
Love Happens Synopsis
Aaron Eckhart and Jennifer Aniston star in the romantic drama "Love Happens". When a self-help author arrives in Seattle to teach a sold-out seminar, he unexpectedly meets the one person who might finally be able to help him help himself. Dr. Burke Ryan (Eckhart) is on the precipice of a major multimedia deal, but the therapist who asks his patients to openly confront their pain is secretly unable to take his own advice. Eloise Chandler (Aniston) has sworn off men and decided to focus on her floral business. However, when she meets Burke at the hotel where hes speaking, there is an instant attraction. But will two people who have met the right person at exactly the wrong time be able to give love another chance? As each struggles with the hurt of love and loss, they realize that in order to move forward, they need to let go of the past. And if they can, they'll find that, sometimes, love happens when you least expect it.

Purchase DVD/Blu-ray/4K UHD physical copy of Love Happens today at Amazon.com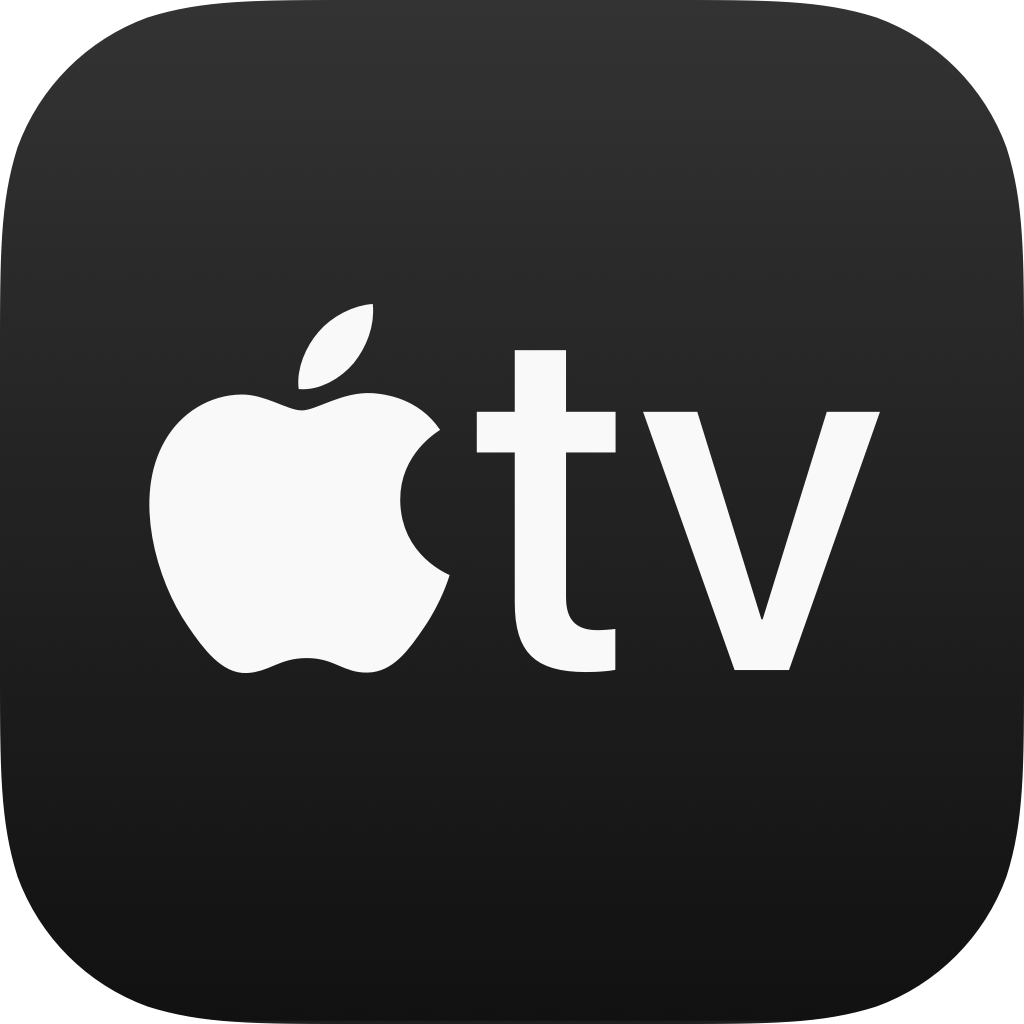 Stream Love Happens in Digital HD/4K from the AppleTV store.
Love Happens images are © Universal Pictures. All Rights Reserved.
Love Happens Theatrical Review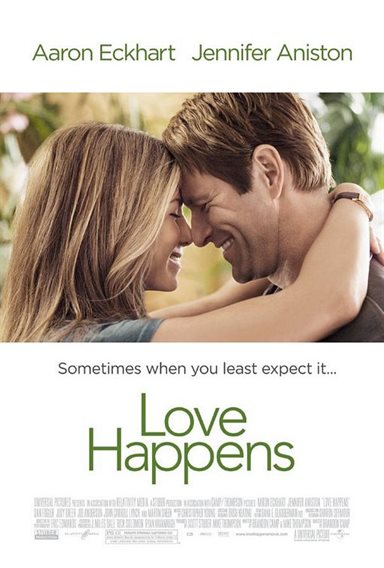 I have not lost anybody significant in my life, not lately anyways. The last close relative of mine who died was my grandfather in '91 so I have not had to go through the healing process of grief in a very long time (knock on wood). My wife, however, has not been so fortunate. Her mother died just last year and I've seen the pain she's had to go through, and still going through, to be able to move on. Her and I saw this movie on two different levels. Aaron Eckhart plays Burke a psychologist whose wife died in a car crash. As he went through the healing process, he wrote what it takes to move past the death of a loved one in a book he titled, A-Okay. The book helped many people and soon he began doing book tours and, eventually, seminars, which is where we catch him at the beginning of the film, talking to a sold out room at a hotel in Seattle. While there, he literally bumps into Eloise (Jennifer Aniston) since she arranges and delivers the hotel's floral arrangements. It's one of the weakest "meet-cutes" ever and a sign that the reason this film worked for me was not due to great writing but due to the actors and what they brought to their parts.
It has been a while since I've seen any rom-com, chick-flick or other hyphenated term to describe this kind of movie. I really can't stand them. There is a story term called an "idiot plot" that was coined by Rodger Ebert. In it, the plot "functions only because all the characters involved are idiots: They behave in a way that suits the author's convenience, rather than through any rational motivation of their own." If only the people would sit down and talk, there would be no plot. Most chick-flicks act like a two-hour version of Three's Company where misunderstandings and miscommunications abound. That sort of plot is not leaned upon here. Instead I got something I don't think I've seen very often. The conflict arising between Aniston and Eckhart comes from grief, a sincere grief that is natural because Eckhart has failed to take his own advice. It may be easy to know what to do and to write it down, but to put it into practice is something else entirely. Both of them play people who have gone through a lot of things and are trying to feel their way very tentatively through a new relationship so as to not get hurt again. I found it refreshing how mature they both reacted, towards each other, towards their situations, towards their surroundings. It was a breath of fresh air from the emotionally stunted people we usually see in this fare.
They are both given a side kick, Eckhart has his literary agent (Dan Fogler) and Aniston gets Judy Greer who has been making a living off of playing the friend/work assistant in various romantic comedies lately. Martin Sheen also shows up as Eckhart's father in law and shows how effortless he makes acting look. There is also a great turn by John Carrol Lynch as a man at the seminar because his little boy recently died. John is an imposing figure on screen, towering over people and very scary when he loses his temper, but he brings unexpected heart to the film.
That being said, I did have some problems with this film. Let me start out with a word of advice to any future filmmakers. NEVER EVER EVER DO A SLOW CLAP!!! Never. Ever. It's dead. It's gone. It's become a parody of itself. It sucks the seriousness, any compassion, any soul you've put into a scene, right out. Just don't do it. Besides that I didn't understand their musical choices. Most people don't experience a major loss of a loved one until they are in their late thirties or early forties, which is where I thought the target audience lay. However there is music here from The Postal Service and even a cameo from Rouge Wave, both bands that skew more towards late twenties-early thirties. I don't know if they were trying to enlarge their demographic by having hipster music, but it left me unclear about the whole thing. Near the beginning of the film, Aniston is going out with a grungy musician (this is Seattle, after all) and I never bought that pairing for one moment. She acted far too put together to be someone's groupie. Lastly, the ending feels tagged on, like someone at the studio made them change it. The relationship, by the ending, felt like Aniston and Eckhart were good friends with the possibility to one day be lovers. He travels often with his seminars. She owns her florist shop. But things between them end on a good note and if the movie had finished as "Have a little faith in me" is winding down, it would have been great. Instead we get the conventional Hollywood ending and it felt contrived instead of organic.
My wife was very touched, as was I, with the story, not so much between Eckhart and Aniston but with Eckhart and the rest of the people at the seminar confronting their fears and finding the strength to be whole again. That is where the focus is while Aniston is there as a catalyst to this realization. There is never any "You look like my wife" creepiness or "Now that I've found you, I can move on from her" sap. Instead, it's heart wrenching and tearful, but by the end, you'll be glad you went through it.
-- Marco Duran
For more reviews please visit our film/television review section.
SPONSORED LINKS