Theatrical, 4K UHD, Digital HD, and Blu-ray Reviews
Here at FlickDirect, our goal is to provide up-to-date reviews on theatrical, home entertainment, and television series. Check out the reviews of upcoming films or programming, and even our take on the classsics.
Dredd
Allison Hazlett-Rose |
Jun 02, 2017
The 2160p high definition video quality of the 4K UHD is outstanding in this case. The bold hues of the colors, especially the blood splatter, are excellent and the black tones are deep and true. |
Full Review...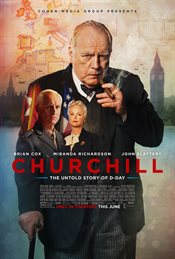 Churchill
Allison Hazlett-Rose |
Jun 01, 2017
Cox is well suited to playing this character (Churchill ) and though he is not the first, nor maybe the best, he does well to portray the iconic, beloved man during a time of supreme angst and sorrow in his life. |
Full Review...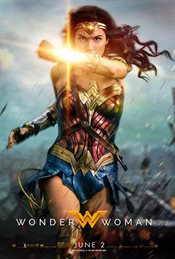 Wonder Woman
Judith Raymer |
Jun 01, 2017
Wonder Woman opens the door for exciting new adventures from a balanced, powerful hero that will, hopefully, continue to receive the consideration and storylines offered to counterparts outside of ensemble vehicles. And, the invisible jet! The invisible jet, too! |
Full Review...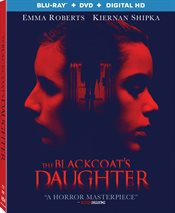 The Blackcoat's Daughter
Allison Hazlett-Rose |
May 30, 2017
The mostly young cast does a superb job of creating Perkin's vision. While his dialogue is simplistic, the silences say just as much, if not more. Roberts' subtle depiction of a mental patient is a sharp contrast to Shipka's more overtly possessed performance. |
Full Review...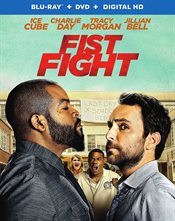 Fist Fight
Allison Hazlett-Rose |
May 30, 2017
While not a unique concept, the movie has some great lines and laugh out loud moments. I promise you, it picks up 30 minutes before the end of the movie and slides into home plate for a home run of an ending. |
Full Review...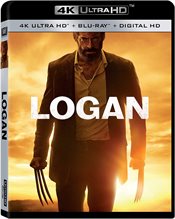 Logan
Allison Hazlett-Rose |
May 30, 2017
It is a shame that we finally get to see "The Wolverine" as he was intended to be, but struggling with his powers since his time has finally come...it would have been nice to see one more film with Hugh Jackman in his full glory as Wolverine (and an R rating) before getting to this story. |
Full Review...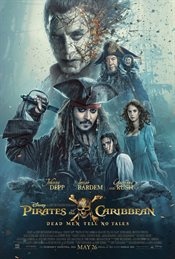 Pirates of The Caribbean: Dead Men Tell No Tales
Judith Raymer |
May 25, 2017
I recommend enduring the lengthy credit roll as there is a surprise with which you will be rewarded!  That said, two more mentions...Sir Paul McCartney appears ever so briefly as Jack's Uncle Jack.  Brief, but brilliant.  Golshifteh Farahani is breathtaking.   |
Full Review...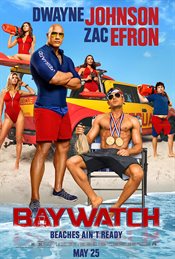 Baywatch
Judith Raymer |
May 24, 2017
In addition to the sentimental sap, the upending uproar, and...hot bodies, this film packs some seriously, outrageously, over the top, spectacular action.  Sure, it's ridiculous.  Isn't most action these days? It's also engaging, exhilarating, all-encompassing action. |
Full Review...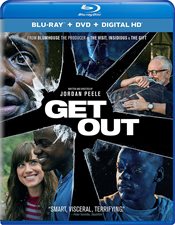 Get Out
Nathan M Rose |
May 23, 2017
It was with this plot that comedian-actor, Jordan Peele (Keanu), launched his directorial debut into a film, and not just any film but one that reflects the underlying current of racism in our society as well as provides a riveting horror tale. |
Full Review...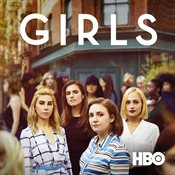 Girls: The Complete Sixth Season
Allison Hazlett-Rose |
May 22, 2017
There is a reason Girls is an awarding winning show and Season Six is holding to the tradition of excellent writing and acting.  The season is well thought out and gripping and gives the audience some of that "personal growth" we have been wanting from these characters. |
Full Review...