Movie Reviews, Digital HD Reviews, and Television Reviews
Here at FlickDirect, our goal is to provide up-to-date reviews on theatrical, home entertainment, and television series. Check out the scoop on upcoming films or programming, and even our take on the classsics from our critics and Rotten Tomatoes Approved,
Allison Rose
.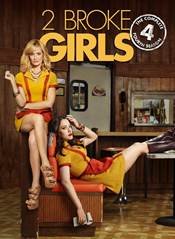 2 Broke Girls: The Complete Fourth Season

(Allison Hazlett-Rose) 8/14/2015 10:01 AM EDT
2 Broke Girls: The Complete Fourth Season is out now on DVD. Why should you spend your well-earned dollars buying it? Simply put, it's fun, albeit sophomoric, humor. Plus, it's always nice to see people with less money than you have.For those who have never seen the show, it centers on Max Black (Kat Dennings, Th... Read More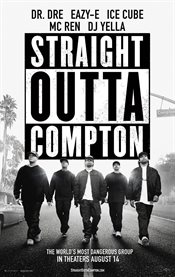 Straight Outta Compton

(Allison Hazlett-Rose) 8/13/2015 11:20 AM EDT
The streets of Compton were a hard place to grow up in the 1980s. Guns, gangs, drugs and violence were prevalent, and a young black man was lucky just to stay alive, let alone not go to jail. However, the Compton of the 80's also produced some of the best innovators of rap music in the industry. Straight Outta Compton is the story o... Read More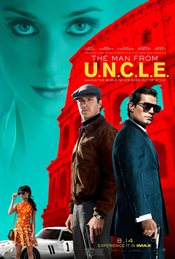 Man From U.N.C.L.E.

(Nathan M Rose) 8/13/2015 10:26 AM EDT
The film industry is full of cycles. Every couple of years, a new genre takes over the industry's slate of film releases. One can easily argue that, lately, it has been the superhero/comic book genre. However, another one has slowly crept into the mix in 2015; the spy film.This year has already seen Kingsman: The Secret Service, Mission: Imposs... Read More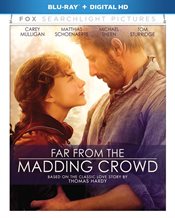 Far From the Madding Crowd

(Allison Hazlett-Rose) 8/11/2015 11:34 AM EDT
To be an independent woman in 1870's England was incredibly difficult. To have three suitors along with that independence lent itself not only to gossip but also to trials, tribulations and heartache. Bathsheba Everdene is the woman described above and the heroine of the movie Far From The Maddening Crowd, based on the novel by Thomas H... Read More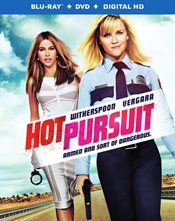 Hot Pursuit

(Allison Hazlett-Rose) 8/11/2015 8:51 AM EDT
When you see a movie starring Reese Witherspoon (Walk The Line) and Sofia Vergara (Modern Family), you have high hopes it will be good. Sadly, Hot Pursuit completely missed the mark by not utilizing these two talented ladies. I'm not sure what they saw in this film when they read the script, but, it isn't funny, interesting or original.... Read More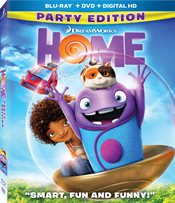 Home

(Sean Ferguson) 8/7/2015 10:58 AM EDT
There's no place like Home? What if one day instead of going over the rainbow, Glenda's bubble came to your home and relocated you to a new house on the other side of the globe so the munchkins could live in your neighborhood? Well for the Munchkins it would be THE BEST DAY EVER! And so it is for the Boov! DreamWorks Animation's late... Read More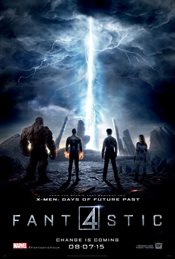 Fantastic Four

(Nathan M Rose) 8/6/2015 10:42 AM EDT
Simply stated, Fantastic Four is the best comic book movie of 2015. In a year that brought us very dull offerings from the Marvel/Disney cinematic universe, this little movie puts energy back into the over saturated superhero genre.While the story differs from it's comic book origins, it still works in the film — Reed Richards, ... Read More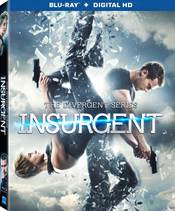 Insurgent

(Allison Hazlett-Rose) 8/4/2015 10:57 AM EDT
Insurgent, the second in the trilogy by Veronica Roth's Divergent series, hits stores Tuesday, August 4, on Blu-ray and DVD. In the ever present quest for commercial dominance, I'm sure this Blu-ray will fare well based on the popularity of the book series and the stars of the movie.The film picks up pretty much where the first o... Read More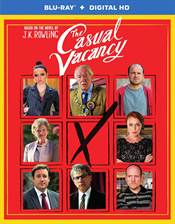 The Casual Vacancy

(Allison Hazlett-Rose) 8/3/2015 4:40 PM EDT
Never judge a book by its cover. That is one of the lessons of The Casual Vacancy, the J.K Rowling book adaptation that was a three hour miniseries on BBC and HBO. Lesson two – our actions affect those around us, so be careful of what you say and do because it can have unintended consequences.=Pagford seems like a quaint, idyl... Read More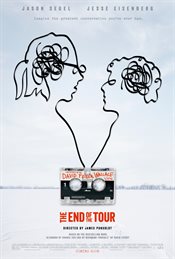 The End of The Tour

(Allison Hazlett-Rose) 7/31/2015 9:55 AM EDT
I'm not quite sure how to describe The End of The Tour. So many adjectives come to mind, it's hard to know which ones to choose. The ones that jump out are intense, philosophical, poignant, introspective, intelligent, and slightly depressing.Based on a novel by David Lipsky, it tells the story of Lipsky's five day interview with acc... Read More