Movie Reviews, Digital HD Reviews, and Television Reviews
Here at FlickDirect, our goal is to provide up-to-date reviews on theatrical, home entertainment, and television series. Check out the critical reviews off upcoming films or programming, and even our take on the classsics from our critics Tomatometer-Approved Critic, Allison Rose.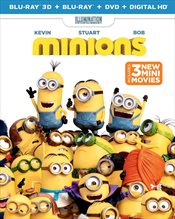 The Minions

(Nathan M Rose) 12/7/2015 11:24 AM EST
If you are a fan of Despicable Me 1 or 2, then you are already familiar with the yellow, super cute guys called Minions. So, what are these little creatures? How did Gru end up with them? How long have they been on this planet? To answer these questions and more, Universal pictures and Illuminati teamed up this year to give them their ow... Read More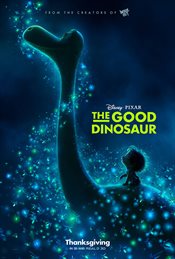 The Good Dinosaur

(Allison Hazlett-Rose) 11/25/2015 9:42 AM EST
What if a meteor never hit earth and destroyed the Dinosaurs? What if they still existed today? What if they had human like qualities and the humans were more animalistic? That is how Disney/Pixar marketed their newest release, The Good Dinosaur. Interestingly enough, those themes play a small role in the grand scheme of the... Read More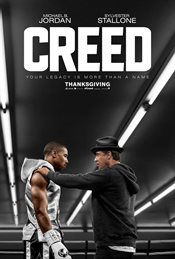 Creed

(Allison Hazlett-Rose) 11/24/2015 8:53 AM EST
Legacy – it's a powerful word. It can open doors for a person and/or it can be a heavy burden someone carries throughout their life. That theme permeates the new movie Creed in more ways than one. Not only is legacy part of the film itself, but it also is an underlying tone about the Rocky Saga and Sylvest... Read More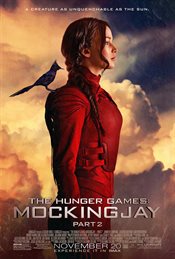 The Hunger Games: Mockingjay, Part 2

(Allison Hazlett-Rose) 11/19/2015 4:50 PM EST
Suzanne Collins' journey, which began with the publication of The Hunger Games in 2010, is coming to its glorious conclusion this week with the release of the fourth movie, The Hunger Games: Mockingjay Part II. Our love affair with Katniss Everdeen (Jennifer Lawrence; American Hustle) is about to come to a close, and I'm sure man... Read More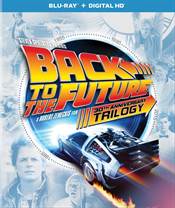 Back to the Future 30th Anniversary Trilogy

(Allison Hazlett-Rose) 11/17/2015 2:17 PM EST
2015 seems to be the year of Back To The Future, which appeared to hit it's frenzied peak at the end of October. From documentaries about the films to movie marathons in theaters across the country, the franchise has seen a resurgence in popularity. Cashing in on the frenzy, specialty items from Pepsi and USA today sold out in ... Read More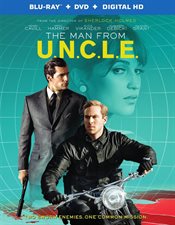 Man From U.N.C.L.E.

(Allison Hazlett-Rose) 11/17/2015 9:26 AM EST
I wasn't alive when the popular television show The Man From U.N.C.L.E. aired so I have no basis of comparison with the 2015 movie. However, Warner Bros. decided it was time to make a full-length feature film that, I can only imagine, pays homage to the series. If nothing else, it is a fun look at the spy game from years ago reminis... Read More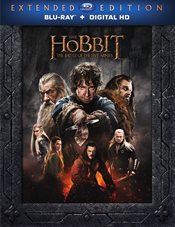 The Hobbit: The Battle of the Five Armies Extended Edition

(Nathan M Rose) 11/16/2015 5:11 PM EST
After a long perilous journey fraught with ogres and dragons, our precious groups of dwarfs, hobbits, and viewers have finally arrived at the culmination of Peter Jackson's Hobbit trilogy, The Hobbit: The Battle of the Five Armies. And luckily, the extended edition Blu-ray comes out just in time for the 2015 holiday season.Last... Read More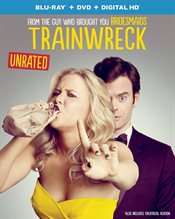 Trainwreck

(Nathan M Rose) 11/9/2015 3:30 PM EST
Trainwreck - a movie about a person playing the field, finding love when they do not expect it, falling out of love, and then back in. With this description, Trainwreck sounds like your normal romantic comedy about a guy. However this story has a has a twist. Imagine the description I just gave you was about a girl.Thats right ... Read More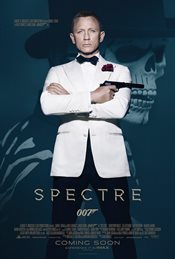 Spectre

(Paul Kates) 11/5/2015 8:36 AM EST
Bond is back in his twenty fourth adrenaline pumping, globe-trotting adventure, Spectre.There's no getting away from the fact that Skyfall was one of the best if not the best Bond movies ever made, so keeping continuity for the Bond 24 was paramount if it were to equal in success. Thankfully, that's the case, and Daniel Craig returns again for his ... Read More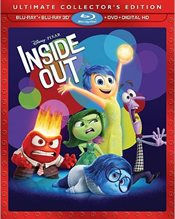 Inside Out

(Nathan M Rose) 11/3/2015 3:52 PM EST
It's another year, and it's time for another Disney/Pixar movie. This year's is entitled Inside Out, and is directed by Pixar veteran Pete Docter (Monsters, Inc., Up). Inside Out tells the story of a little girl named Riley and her inner feelings, Joy, Fear, Anger, Disgust and Sadness.Through the film's opening ... Read More