Movie Reviews, Digital HD Reviews, and Television Reviews
Reviews By Allison Skornick-Rose
Here at FlickDirect, our goal is to provide up-to-date reviews on theatrical, home entertainment, and television series. Check out the scoop on upcoming films or programming, and even our take on the classsics from our critics and Rotten Tomatoes Approved,
Allison Rose
.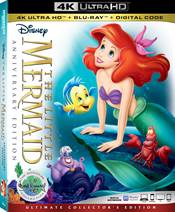 The Little Mermaid

(Allison Hazlett-Rose) 2/24/2019 11:16 AM EDT
"Look at this Stuff. Isn't it neat? Wouldn't you think my collection's complete?"…With these now iconic words, Disney animation experienced a resurgence in their films. Throughout the 1970s and 1980s Disney films weren't as popular as they had been in the past but that all changed in 1989 with the release of The Little Mermai... Read More


How To Train Your Dragon: The Hidden World

(Allison Hazlett-Rose) 2/21/2019 8:32 AM EDT
Almost nine years ago Dreamworks Animations introduced us to Hiccup (Jay Baruchel; Goon), the hapless son of the Chief of Berk, who wanted nothing more than to please his father but lacked the conviction to be a dragon hunter. One day in the forest he met Toothless, an injured Night Fury dragon, considered to be the last of its kind. Th... Read More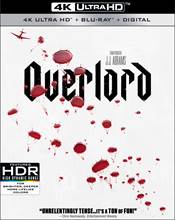 Overlord

(Allison Hazlett-Rose) 2/19/2019 12:03 PM EDT
Overlord, which hails from producer JJ Abrams, is not your typical World War II film. While at first, when the film opens up to a scene we have seen many times before - soldiers on a plane waiting to jump to their targets - the story seems normal, however, once the soldiers hit the ground, we quickly learn that this is no routine mission.Led by Ser... Read More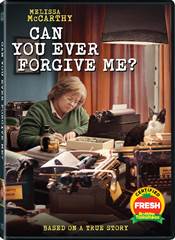 Can You Ever Forgive Me?

(Allison Hazlett-Rose) 2/18/2019 3:20 PM EDT
Melissa McCarthy is known for her comedic roles in films. While having played smaller parts she really stood out as Megan in 2011's Bridesmaids. Since then she has made audiences laugh in hits such as This is 40, Spy and Life of the Party. This past year she took on a more dramatic role-playing real-life writer Lee Israel in Fox Searchl... Read More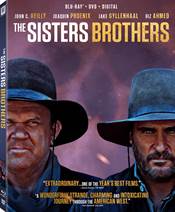 The Sisters Brothers

(Allison Hazlett-Rose) 2/15/2019 10:31 AM EDT
There was a time in this country when westerns were common fare at cinemas everywhere. However, since before the 1970s interest has waned and it isn't often we get a good old fashioned Western on the big screen. In 2018 writer/director Jacques Audiard (Rust and Bone) brought his version to theaters with The Sisters Brothers starring... Read More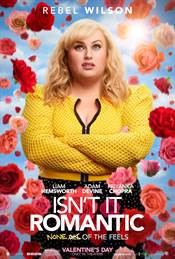 Isn't It Romantic

(Allison Hazlett-Rose) 2/13/2019 9:51 AM EDT
From the time they are little, girls are taught to wait for their "prince charming" to come. As they get older these fairytales take on a different slant in the form of the ever popular "romantic comedy" genre movie. However, Natalie (Rebel Wilson; Pitch Perfect) was always told by her mother that those fantasies wer... Read More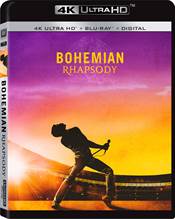 Bohemian Rhapsody

(Allison Hazlett-Rose) 2/12/2019 1:14 PM EDT
Who wants to live forever? The line from the classic Queen song was written by a man who knew he was going to die and was made all the more poignant after his passing. Well, we can't live forever but some people will live on in legend and legacy. Freddie Mercury (born Farrokh Bulsara) is certainly one of those people and 27 ye... Read More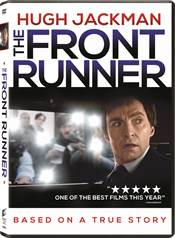 The Front Runner

(Allison Hazlett-Rose) 2/12/2019 10:42 AM EDT
There was always an unwritten rule in Washington, D.C. that when it came to philandering politicians the media looked the other way. John F. Kennedy, Lyndon B. Johnson, etc were rumored to have mistresses but they were never talked about or reported on while these men held the highest political position in the world. That all changed when the... Read More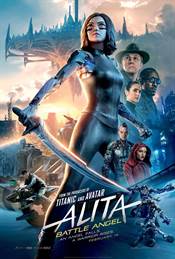 Alita: Battle Angel

(Allison Skornick-Rose) 2/11/2019 1:10 PM EDT
When James Cameron (Avatar; Titanic) read Yukito Kishiro's Manga, Gunnm, twenty years ago he knew he wanted to make it into a major motion picture with himself directing. However, his other projects derailed his desire and, after having penned the screenplay, Cameron handed over the work to protégé, Robert Rodriguez (Sin Cit... Read More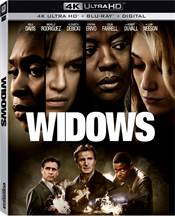 Widows

(Allison Hazlett-Rose) 2/11/2019 10:47 AM EDT
What would you do if your husband, whose livelihood is crime, suddenly dies in a job gone bad? What if that same husband leaves you the plans for his next heist? What if mob-like boss shows up demanding the two million dollars your husband stole from him the night he died? Welcome to Veronica's (Viola Davis; Fences) world. In the ... Read More