Movie Reviews, Digital HD Reviews, and Television Reviews
Here at FlickDirect, our goal is to provide up-to-date reviews on theatrical, home entertainment, and television series. Check out the scoop on upcoming films or programming, and even our take on the classsics from our critics and Rotten Tomatoes Approved,
Allison Rose
.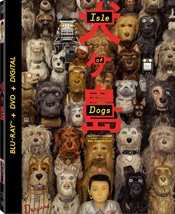 Isle of Dogs

(Allison Hazlett-Rose) 7/17/2018 1:26 PM EDT
Man's best friend. They are faithful and true and generally loving. But what happens when man turns against them? Wes Anderson's (Fantastic Mr. Fox) stop-motion animation film Isle of Dogs offers a heartbreaking tale (or tail as the case may be) that makes you look at dogs in a way that you may have seen them seen them before but that i... Read More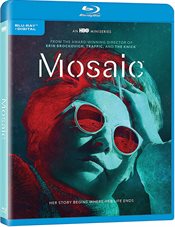 Mosaic

(Allison Hazlett-Rose) 7/11/2018 12:14 AM EDT
Remember those books where the ending you got depended on which plot you chose? Imagine being able to do the same thing with a television show. HBO took that concept and while they didn't completely transfer it, they certainly updated it to incorporate today's technology. Imagine an app for your phone that allows you to choose dif... Read More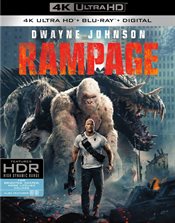 Rampage

(Nathan M Rose) 7/10/2018 10:09 AM EDT
A Man and his Ape are not soon parted. So when you take the biggest action star in the world, Dwayne Johnson (Skyscraper) and add a large albino ape as a sidekick you get movie theater gold.Rampage is the latest classic video game to get a big screen adaptation. The game was originally released in arcades in 1986 and then hit the home entertai... Read More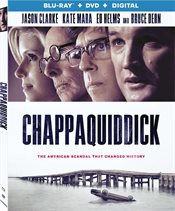 Chappaquiddick

(Allison Hazlett-Rose) 7/9/2018 9:38 AM EDT
The month was July, the year 1969. In the middle of the month, two events would occur within days of each other that would not only have significance for the Kennedy family but would also captivate millions of Americans. The second event would happen two days after the first when Neil Armstrong walked on the moon fulfilling a promise th... Read More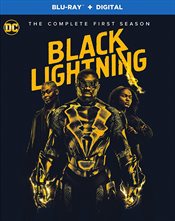 Black Lightning: The Complete First Season

(Maureen Buccellato) 7/5/2018 10:34 AM EDT
You just can't keep a good Superhero "verse" down. In 2018 The CW expanded their "DCverse" with Black Lightning - the story of Jefferson Pierce, a high school principal, and father of two who has a very big secret. It just completed its first season run on the CW on April 17, and now Warner Bros. has released a 2-disc Blu-ra... Read More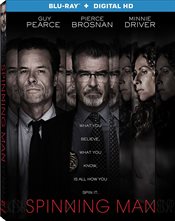 Spinning Man

(Allison Hazlett-Rose) 6/24/2018 8:58 AM EDT
A blackout can be described as a temporary loss of consciousness and can be devastating for the individual who suffers from it. Imagine losing track of time and not knowing what you may or may not have done during that time or if what you think may have happened actually is the truth. Author George Harrar takes this idea and twists it i... Read More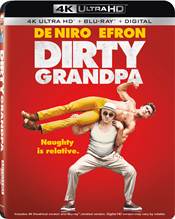 Dirty Grandpa

(Allison Hazlett-Rose) 6/16/2018 9:02 PM EDT
When one thinks of iconic actor Robert De Niro one instantly thinks of a dramatic leading man in films like Taxi Driver or Raging Bull. One doesn't immediately gravitate towards raunchy comedies in the vain of Neighbors or Animal House. However, that is exactly what we get when this versatile actor shows us another side of himself as Di... Read More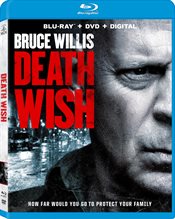 Death Wish

(Nathan M Rose) 6/15/2018 1:56 PM EDT
In 1974, Charles Bronson (The Great Escape) starred in Death Wish, a film based on the 1972 novel by Brian Garfield. Now, 44 years later, Bruce Willis(Die Hard) has taken up the role of vigilante Paul Kersey in the remake of the film directed by Eli Roth (Hostel) available now on Blu-ray.Paul Kersey is a surgeon in Chicago (in the original novel Ke... Read More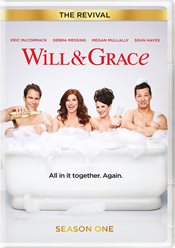 Will & Grace (The Revival): Season One

(Allison Hazlett-Rose) 6/15/2018 10:57 AM EDT
In the 1980's and 1990's comedy was king on television and the thirty-minute sitcom show was all the rage. The Cosby Show, Roseanne, Home Improvement, etc. spent years making us laugh on a weekly basis. Will and Grace came in on the end of this phenomenon and spent eight years entertaining audiences. The cast and crew had ... Read More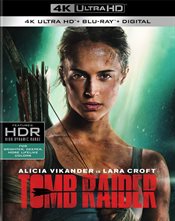 Tomb Raider

(Nathan M Rose) 6/12/2018 1:48 PM EDT
Back in the 1990s, a little game called Tomb Raider, featuring a female "Indiana Jones" type character named Lara Croft, was introduced to the world. To help the game's appeal to the mostly male gaming audience, she was created with a large bosom and also used two guns versus a whip. The game proved to be a smash hit an... Read More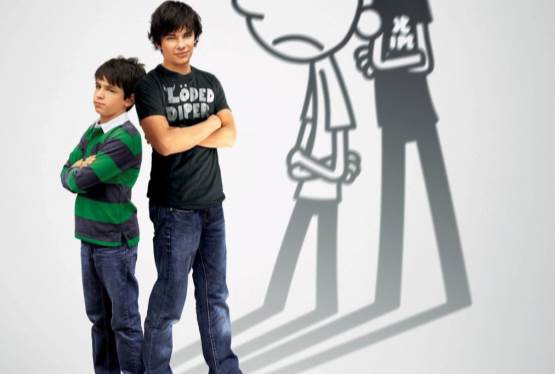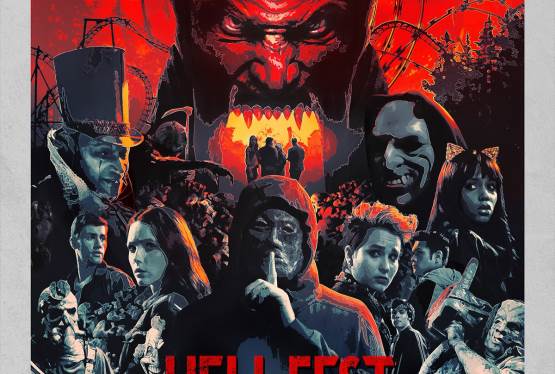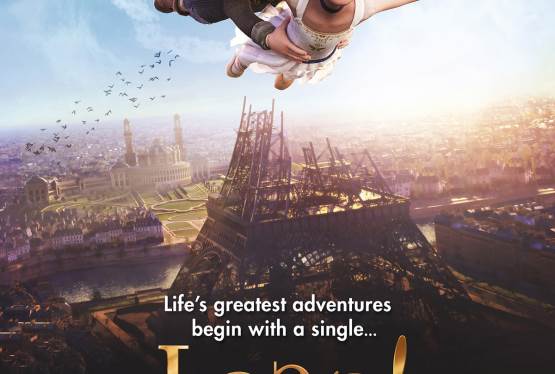 Leap!
WAS: $14.99
NOW: $5.99