Movie Reviews, Digital HD Reviews, and Television Reviews
Here at FlickDirect, our goal is to provide up-to-date reviews on theatrical, home entertainment, and television series. Check out the scoop on upcoming films or programming, and even our take on the classsics from our critics and Rotten Tomatoes Approved,
Allison Rose
.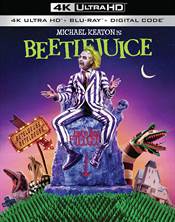 Beetlejuice

(Allison Skornick-Rose) 8/31/2020 11:44 PM EST
Director Tim Burton is known for having a unique and rather "dark" perspective on storytelling. His films, including Edward Scissorhands, Corpse Bride, and Sweeney Todd: The Demon Barber of Fleet Street, explore human nature and the demon inside us all generally in a rather humorous and lighthearted way. An excellent example o... Read More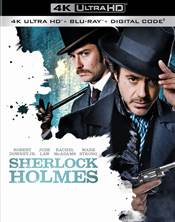 Sherlock Holmes

(Allison Skornick-Rose) 8/31/2020 10:09 PM EST
There are some characters that are completely unforgettable and who endure the test of time. In 1887, author Sir Arthur Conan Doyle created one such man…Sherlock Holmes. The egotistical, private detective came to life through stories written by Doyle but has transcended time to adapt to other media. While not the first dete... Read More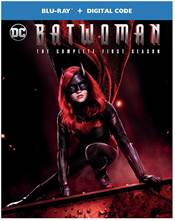 Batwoman: The Complete First Season

(Allison Skornick-Rose) 8/28/2020 11:46 AM EST
When the television show Arrow announced its eighth and final season in March of 2019, DC Comics and the CW knew there would be a large hole that they would need to fill. While they still had The Flash, Legends of Tomorrow, and Supergirl, they needed something fresh and edgy. Enter Batwoman (Ruby Rose; John Wick: Chapter 2) …an o... Read More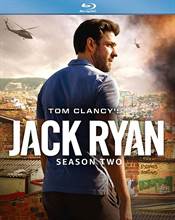 Tom Clancy's Jack Ryan - Season Two

(Nathan M Rose) 8/3/2020 8:08 PM EST
Jack Ryan is back! The second season of Amazon's spy thriller debuted on October 31, 2019. And like the first season you can now also own it on a physical Blu-ray on August 4th, 2020.The season brings back John Krasinski (The Office) in the title role as the CIA analyst turned field agent. This season's timeline is a few months after where ... Read More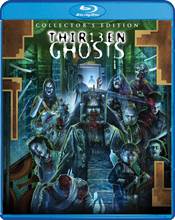 Thirteen Ghosts (Collector's Edition)

(Allison Skornick-Rose) 7/28/2020 8:51 AM EST
William Castle was born in 1914 and orphaned by the age of eleven. At fifteen he dropped out of high school to work in films. Over the course of his career he directed sixty-seven B-movies and produced twenty-five more including Rosemary's Baby. Many directors credit him with influencing them including Alfred Hitchcock (Psycho) an... Read More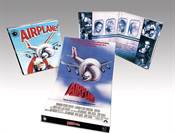 Airplane!

(Allison Skornick-Rose) 7/27/2020 5:46 PM EST
Paramount Presents, the film giant's attempt to bring back classic movies that had significantly contributed to the culture of their time, has already offered a number of fabulous and noteworthy films. From Elvis Presley (Jailhouse Rock) portraying a waiter/would-be singer in King Creole to groups of teens representing their peers in Pret... Read More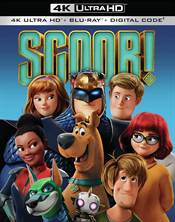 Scoob!

(Maureen Buccellato) 7/23/2020 5:39 PM EST
Scooby-Doo is one of those characters that just stands the test of time. For 51 years this iconic cartoon has been a constant part of our lives. The latest iteration of this lovable pup is Scoob!, which premiered on video on demand May 15, 2020. The film was originally set to debut in theatres but plans changed due to the COVID-19 pandemic.This fil... Read More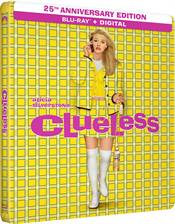 Clueless

(Allison Skornick-Rose) 7/20/2020 5:55 AM EST
I'm sure when Jane Austen wrote Emma over 200 years ago, she never imagined the main character would utter the words, "As if" in order to show her disdain for an idea or a person. However, when a modern-day version of the story was released in theaters back in 1995, that is exactly what the main character, Cher (Alicia Silversto... Read More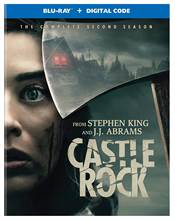 Castle Rock The Complete Second Season

(Leonard Buccellato) 7/19/2020 9:19 PM EST
Warner Brothers home video presents the perfect reason to stay home and binge.This is what horror and suspenseful programming are about.From Stephen King and J.J, Abrams (Star Wars: The Rise of Skywalker), we are treated to an excellent follow-up, and in almost every aspect, a superior season.Something bad is, indeed, coming to town, and not a sing... Read More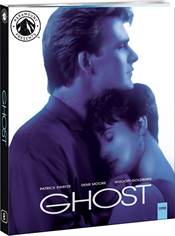 Ghost

(Allison Skornick-Rose) 7/15/2020 10:49 AM EST
Oh my love, my darling, I've hungered for your touch…If you are over the age of forty, chances are you associate those lyrics with one particular scene in a 1990 film called Ghost. The love scene between Sam (Patrick Swayze; Dirty Dancing) and his wife Molly (Demi Moore; G.I. Jane) while sitting at a pottery wheel was loving, sensual, ... Read More