Movie Reviews, Digital HD Reviews, and Television Reviews
Here at FlickDirect, our goal is to provide up-to-date reviews on theatrical, home entertainment, and television series. Check out the critical reviews off upcoming films or programming, and even our take on the classsics from our critics Tomatometer-Approved Critic, Allison Rose.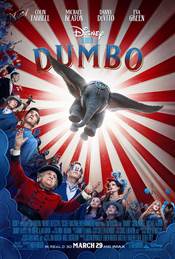 Dumbo

(Allison Hazlett-Rose) 3/27/2019 8:46 AM EST
In the past five years, The Walt Disney Studio has been reworking their animated classics and turned them into live action features. While many (myself included) were skeptical at first, Disney has managed to create some wonderful films that the whole family can enjoy, whether seeing it for the first time or reminiscing about the stories... Read More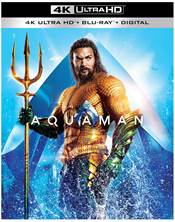 Aquaman

(Allison Hazlett-Rose) 3/26/2019 8:55 AM EST
In 1941 Aquaman was introduced in a backup feature of the DC comics. Over the years he was more of a minor character in the DC Universe even though he is part of the Justice League. In the past, he was drawn as a blonde haired, fair skinned pretty boy who rode a seahorse. He was taken very seriously over the years even in the Saturday m... Read More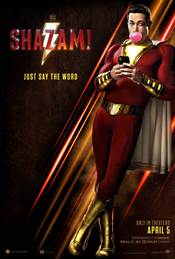 Shazam!

(Allison Hazlett-Rose) 3/23/2019 7:47 PM EST
What if one day you were a fourteen-year-old kid and the next you were a male superhero in his thirties? How would you handle it? Would you be freaking out? What if you obtained those powers from an ancient wizard? Imagine you could switch back and forth between adult and teenager by just uttering one simple word – Shazam! I... Read More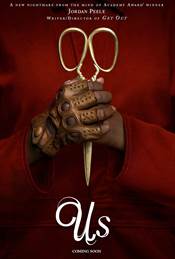 Us

(Allison Hazlett-Rose) 3/20/2019 4:16 PM EST
Jordan Peele was always known as part of the comedy duo Key and Peele and was considered to be very funny. Then in 2017, he made his directorial debut with the critically acclaimed thriller, Get Out for which he won the Oscar for best original screenplay. It showed us the dark side of his personality and had audiences looking at him in ... Read More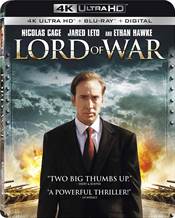 Lord of War

(Leonard Buccellato) 3/19/2019 11:15 AM EST
Stepping a bit out of my horror comfort zone, I set upon the task to watch Lionsgate's 4K re-release of the 2005 Nicolas Cage thriller Lord of War.I am far from a Nicolas Cage (National Treasure) fan; however, in this case, I found myself really engaged in watching this movie. Let me say that Yuri Orlov is one of the most despicable characters to g... Read More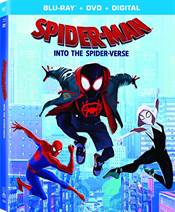 Spider-Man: Into The Spider-Verse

(Maureen Buccellato) 3/19/2019 10:26 AM EST
It seems like, especially lately, the world of animated films has stepped up its game. Spider-man: Into the Spider-verse is no exception to this rule. Now, you can own this Oscar-winning film on 4K UHD, Blu-ray, DVD and add it to your home entertainment collection.In this film, we meet Miles Morales (Shameik Moore; Dope), a teenager who lives in Ne... Read More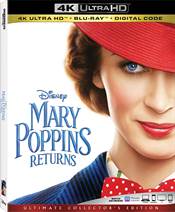 Mary Poppins Returns

(Allison Hazlett-Rose) 3/18/2019 10:54 AM EST
In 1934 P.L. Travers published a children's book about a magical nanny named Mary Poppins. Thirty years later Disney brought her to life in the feature film Mary Poppins starring Julia Andrews (The Sound of Music). After fifty-four years, Disney once again decided to revisit the beloved character when Mary Poppins Returns hit theaters last ye... Read More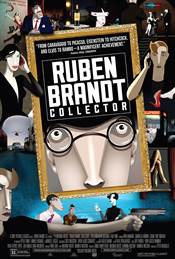 Ruben Brandt, Collector

(Allison Hazlett-Rose) 3/15/2019 9:24 AM EST
Amination can take on many forms and formats. They can also tell varying types of stories, from Disney's "happily ever after" tales to darker fare like we saw in this year's Oscar winner, Spider-Man: Into the Spiderverse. Then you get animated movies that are more mature in nature such as Anomalisa and the raunchy, R-rated com... Read More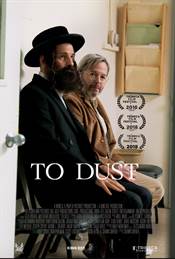 To Dust

(Allison Hazlett-Rose) 3/14/2019 2:13 PM EST
The human race, for the most part, seems to be enamored with the idea of death. We fixate on what comes next. Is there an afterlife? What happens to our soul when our body is gone? Is there such a thing as reincarnation? Hispanic cultures even honor their dead on El Dia de los Muertos. For the filmmaker, Shawn Sn... Read More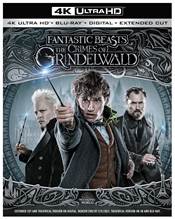 Fantastic Beasts: The Crimes of Grindelwald

(Nathan M Rose) 3/11/2019 9:52 PM EST
The Harry Potter franchise has soared to unbelievable heights throughout the years, spawning 7 books, 8 films, theme park attractions and even a spin-off universe, Fantastic Beasts. The spin-off, so far, is comprised of two films, Fantastic Beasts and Where to Find Them (2016) and Fantastic Beasts: The Crimes of Grindelwald (2018). Now, you c... Read More