Film and Television Reviews
Here at FlickDirect, our goal is to provide up-to-date reviews on theatrical, home entertainment, and television series. Check out the scoop on upcoming films or programming, and even our take on the classics.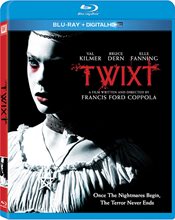 Twixt

(Chris Rebholz) 08/05/2013 11:02 AM EDT
Who'd've thought we'd see the day when the once-great Francis Ford Coppola, the director who brought us The Godfather and Apocalypse Now, would be reduced to releasing a cringe-worthy straight-to-video horror movie? Twixt was born out of a Poe-like, particularly melancholy dream the filmmaker had a few years ago after a drunken night in... Read More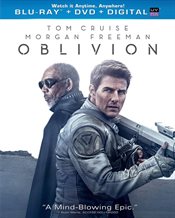 Oblivion

(Chris Rebholz) 08/05/2013 10:49 AM EDT
"Oblivion" is sci-fi entertainment that recalls genre pictures from the 1980s and '70s, where character and spectacle were more evenly matched. It's a strikingly designed and photographed effort that indulges only a handful of blockbuster bonanza moments, more attentive to its exploration of identity and paranoia, almost old fas... Read More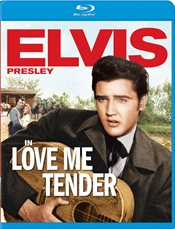 Love Me Tender

(John Delia) 07/31/2013 9:44 AM EDT
Before Love Me Tender was released at the movie theaters, Elvis Presley had already become a worldwide sensation. Being his first film, although quite campy by today's standards and released in Black & White, he's featured as 'introducing'. But even though he played a smaller role Elvis put the moviegoers into theater seats. Now on ... Read More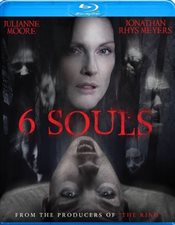 6 Souls

(John Delia) 06/27/2013 2:12 PM EDT
Disturbing and violent the mystery thriller 6 Souls creates a cool brand of horror that creeps and surprises. The film has very good acting, good direction and some excellent cinematography with special effects. Now on Blu-ray and DVD the movie makes for a spooky night in your home. The story centers on forensic psychologist Dr. Ca... Read More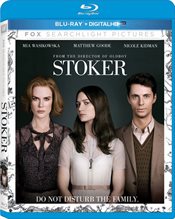 Stoker

(Chris Rebholz) 06/26/2013 1:36 PM EDT
A "stoker," for those of you who don't know, is someone who adds fuel to a fire. Gets it roaring, heated up, feeding the flames. This is the underlying metaphor of Stoker, a twisted coming-of-age thriller about a morbid teenaged girl whose inner appetites—sexual and otherwise—are fed by a charismatic long-lost uncle who ar... Read More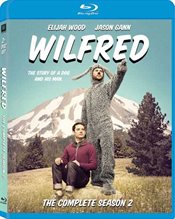 Wilfred: Season Two

(Chris Rebholz) 06/26/2013 1:30 PM EDT
Much like its central protagonist, Ryan Newman (Elijah Wood), Wilfred's weightiest problems continue to be inconsistency and uncertainty. Adapted from the Australian series of the same name, concerning an emotionally distraught young man who possibly survives a suicide attempt only to awake to a world in which he's the only one who sees his... Read More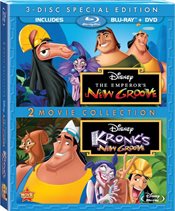 The Emperor's New Groove / Kronk's New Groove: Two-Movie Collection

(Chris Rebholz) 06/24/2013 4:06 PM EDT
You have to wonder if the Disney folk were as surprised as anyone at the phenomenal success of 1992's animated feature, "Aladdin," among adults as well as children, thanks largely to the hip vocal talents of Robin Williams as the genie of the lamp. It must not have taken them long to recognize that they might duplicate that accomplish... Read More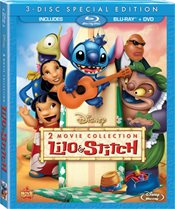 Lilo & Stitch / Lilo & Stitch: Stitch Has A Glitch Two-Movie C...

(Chris Rebholz) 06/24/2013 3:37 PM EDT
"Lilo & Stitch" was Disney's major animated release for 2002, and it was interesting enough to make a splash at Cannes. There was something intriguing about a little Hawaiian girl and a mutated alien she adopts, thinking he's a dog. Same old same old? Not remotely. Especially when you have that girl stuck on Elvis, with her pl... Read More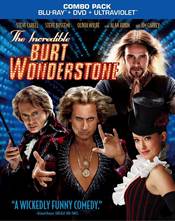 The Incredible Burt Wonderstone

(Chris Rebholz) 06/24/2013 8:43 AM EDT
The Incredible Burt Wonderstone" is a great title for a promising premise involving dueling Las Vegas magicians fighting for stage glory. Unfortunately, the feature moves beyond the basics to beef up a sense of character and fuel formulaic story arc ambitions, dropping its sense of cartwheeling absurdity to tend to a tale of spray-tanned rebir... Read More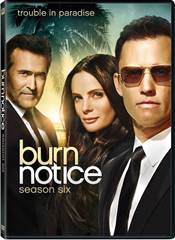 Burn Notice: Season Six

(Chris Rebholz) 06/21/2013 4:33 PM EDT
Every season offers producers and writers chances to go new places with their characters. For season 6 of Burn Notice, that lead to some darker material than we've seen on the show before. Whether or not that decision was the right course is, as always, up to the audience to decide. Season six picks up with the aftermath of season five.&... Read More


SPONSORED STORIES