Movie Reviews, Digital HD Reviews, and Television Reviews
Reviews By Jennifer Broderick
Here at FlickDirect, our goal is to provide up-to-date reviews on theatrical, home entertainment, and television series. Check out the scoop on upcoming films or programming, and even our take on the classsics from our critics and Rotten Tomatoes Approved,
Allison Rose
.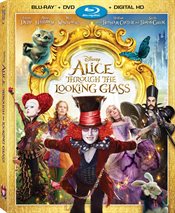 Alice Through the Looking Glass

(Jennifer Broderick) 10/18/2016 12:17 PM EDT
There are just some movies that suck you into the fantasy world they create, and by that I mean, you become so immersed in the scenery, the language, the imagery, and the costumes, that after the movie is done, you look around and wonder why real life looks so plain. Alice Through the Looking Glass is such a movie. Following the origina... Read More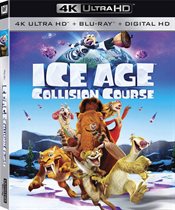 Ice Age: Collision Course

(Jennifer Broderick) 10/17/2016 2:42 PM EDT
It's what we've all been waiting for all these years. I mean, the franchise films all start out with it and end with it. We've seen shorts of it. The anticipation has been almost crippling. The public has demanded it and 20th Century Fox has delivered. Yes, Scrat and his acorn are back.&nbsp... Read More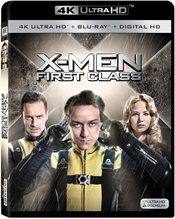 X-Men: First Class

(Jennifer Broderick) 10/12/2016 9:48 PM EDT
With one of the most favorite and beloved superhero Marvel franchises, comes the 4K release of X-Men: First Class. X-Men: First Class was a long awaited prequel in this franchise bringing us back to the origins of the epic beginning of Professor Charles Xavier and Erik Lensherr. Providing us not only the history of these two y... Read More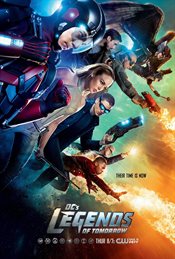 Legends of Tomorrow Season 2 Premiere: Out of Time

(Jennifer Broderick) 10/12/2016 9:29 AM EDT
DC's Legends of Tomorrow starts off in Season Two with our favorite Captain, Rip Hunter (Arthur Darvill; Doctor Who), missing in action. In fact, all of our Legends are MIA. Luckily, Dr. Nate Haywood (Nick Zano; The Final Destination), obsessed with time travel, discovers a time ripple and seeks out Oliver Queen, who Nate already knows ... Read More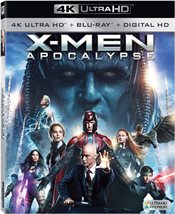 X-Men: Apocalypse

(Jennifer Broderick) 10/4/2016 10:47 PM EDT
X-Men:Apocalypse is the latest in the highly successful X-Men franchise. According to Bryan Singer, the director, and one of the producers, X-Men:Apocalypse follows X-Men: Days of Future Past by bringing in the Egyptian scenes in the very beginning. Apocalypse was the forefront of civilization and demands worship. As he... Read More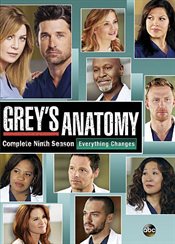 Grey's Anatomy - What Will Season 13 Bring Us?

(Jennifer Broderick) 9/22/2016 9:53 PM EDT
Creator Shonda Rimes has some big surprises for us in Grey's Anatomy Season 13. At the end of Season 12, Alex Karev (Justin Chambers; The Wedding Planner) had just beat up one of the interns because Karev thought he was trying to assault his girlfriend. With both of the doctors landing in the hos... Read More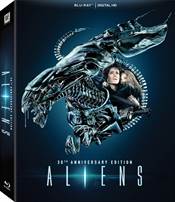 Aliens: 30th Anniversary Edition

(Jennifer Broderick) 9/21/2016 11:08 AM EDT
Aliens Blu-ray 30th Anniversary Edition features outer space and Sigourney Weaver and makes for one of the best sci-fi movies ever. Can you believe it's been 30 years since Sigourney Weaver graced the movie theaters as Ellen Ripley, the sole survivor of her ship after the catastrophic encounter with the Alien? Who else can... Read More


A Bigger Splash

(Jennifer Broderick) 9/12/2016 9:00 PM EDT
A Bigger Splash is set in Rome on a Sicilian Island and stars Tilda Swinton (Doctor Strange), as Marianne Lane, a rock singer, and her boyfriend, Paul De Smedt (Matthias Schoenaerts; The Danish Girl). While recovering from throat surgery, Lane's old flame and producer, Harry Hawkes (Ralph Fiennes; Harry Potter Series), and his grown daugh... Read More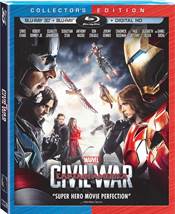 Captain America: Civil War

(Jennifer Broderick) 9/12/2016 3:29 PM EDT
Everyone loves to see the good guys beat the bad guys but watching it happen in the first fifteen minutes of a movie is exceptional. Marvel's Captain America: Civil War, the third in a trilogy starring Chris Evans as the World War II-made hero, Captain America, shows that three is a charm. Bringing all the Avengers characters togeth... Read More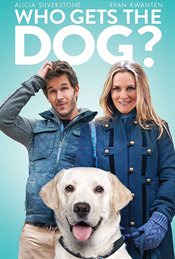 Who Gets the Dog?

(Jennifer Broderick) 9/12/2016 10:57 AM EDT
Have you ever been in a relationship that you think is over (but maybe, just maybe, it's not) and neither of you wants to admit there are still unresolved feelings and when you do want to, something always gets in the way? Who Gets The Dog? is a romantic comedy that portrays exactly that and brings some humor to an otherwise awkward situa... Read More