Movie Reviews, Digital HD Reviews, and Streaming Reviews
Here at FlickDirect, our goal is to provide up-to-date reviews on theatrical, home entertainment, and television series. Check out the reviews of upcoming films or programming, and even our take on the classsics.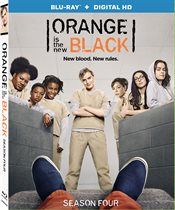 The Complete Fourth Season
Allison Hazlett-Rose |
May 09, 2017
These actors take the words they are given and breathe a life into them that can send chills down your spine.  Their inflections and delivery are well thought out and deliberate and each member of the cast adds a nuanced layer to the whole show.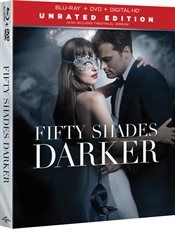 Fifty Shades Darker
Judith Raymer |
May 08, 2017
If you've read the books and/or seen the movies you may decide to add this to your Blu-ray collection.  If you just want a simmering introduction to the Dominant/Submissive world then, by all means, watch both the first movie and this second installment.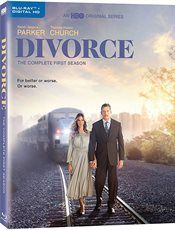 The Complete First Season
Allison Hazlett-Rose |
May 08, 2017
One of the best parts of this show is the cast.  Parker is spot on as the mother of two, working woman who is unhappy enough to seek lust from some other means outside her marriage.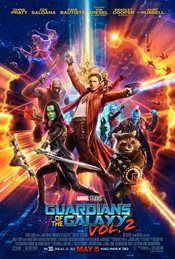 Guardians of the Galaxy Vol. 2
Allison Hazlett-Rose |
May 04, 2017
Overall, Guardians Vol. 2 still had elements of the original and even though it started off slow, it picked up steam to a supercharged, somewhat hokey ending.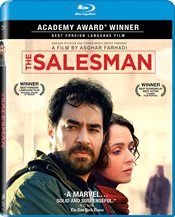 The Salesman
Sean Ferguson |
May 02, 2017
Overall, if you're looking for a great story and don't mind a little reading, I totally recommend checking out the Blu-ray release of The Salesman in stores now!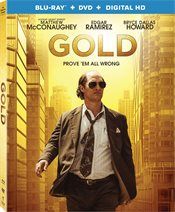 Gold
Allison Hazlett-Rose |
May 02, 2017
While not his best performance, McConaughey is still interesting, as he adds dimensions and layers to an overall boring guy who just happens to have a dream and it is this dream that keeps us interested in the film (Gold).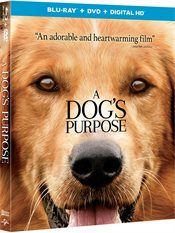 A Dog's Purpose
Allison Hazlett-Rose |
May 02, 2017
It's a shame A Dog's Purpose had such an unfortunate incident occur before it opened, as the heart and sentiment behind the movie is pro pet, and I think a lot of pet lovers would have enjoyed it.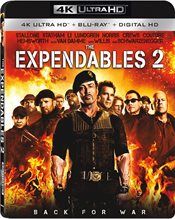 The Expendables 2
Allison Hazlett-Rose |
May 02, 2017
If you or someone you love enjoyed the first Expendables movie, then you will definitely want to get yourself (or them) this one as well.  It's funnier, more well written, and more plot driven while still offering the audience lots of the action they love.  It makes a great gift and is definitely worthy of any collection, especially in the 4K format.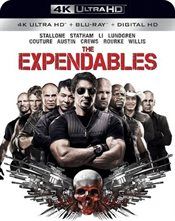 The Expendables
Allison Hazlett-Rose |
May 02, 2017
The best thing about The Expendables is the cast. So many action heroes all in the same movie is a thrill for anyone who likes action movies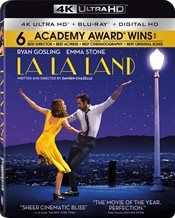 La La Land
Jennifer Broderick |
May 01, 2017
There is a reason that La La Land won so many Academy Awards and was a contender for Best Movie.  If you want to watch a movie that combines the old with the new, with actors that are reminiscent of a time of bygone years, yet dealing with present time problems, this is the movie for you.