Movie Reviews, Digital HD Reviews, and Television Reviews
Here at FlickDirect, our goal is to provide up-to-date reviews on theatrical, home entertainment, and television series. Check out the critical reviews off upcoming films or programming, and even our take on the classsics from our critics Tomatometer-Approved Critic, Allison Rose.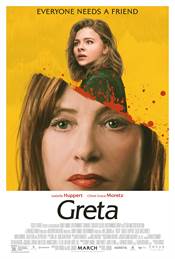 Greta

(Alyn Darnay) 2/28/2019 2:35 PM EDT
These days we've all been trained not to pick up any suspicious packages we see in public places, especially in New York City, especially on a Subway. What train rider doesn't know that? The stupidity of picking up such an object forms the basis of this film; it also forms the basis of the total stupidity of watching this disappointing and mundane ... Read More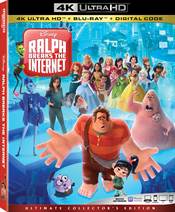 Ralph Breaks The Internet

(Nathan M Rose) 2/25/2019 9:10 PM EDT
Back in 2012 production started on a little film called Wreck-It Ralph. There was small fanfare at that year's San Diego Comic Con, but not much. All the press really knew is it would be "Roger Rabbit" like but instead of cartoons it would be featuring video game characters and settings that everyone grew up loving. The film, which debute... Read More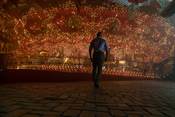 American Gods Season 2 Preview

(Allison Hazlett-Rose) 2/25/2019 9:38 AM EDT
War is coming…war between the old and the new. At least that is what American Gods would have you believe. After an almost two year hiatus, the hit television series is finally returning to STARZ on March 10, 2019, and fans of the show won't be disappointed. Building on the premise and introduction of Season One, Season... Read More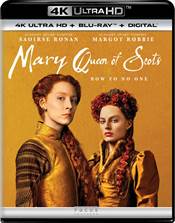 Mary Queen of Scots

(Alyn Darnay) 2/24/2019 5:18 PM EDT
Why does it seem that every producer out there now wants to make an English Period Piece? I guess it's because of the success of the TV series The Crown and others like it. There's nothing wrong with that, there are certainly enough people out there interested in seeing a good period piece.However, in order to be a 'good' period piece, t... Read More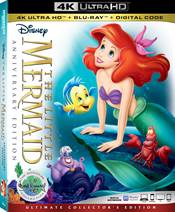 The Little Mermaid

(Allison Hazlett-Rose) 2/24/2019 11:16 AM EDT
"Look at this Stuff. Isn't it neat? Wouldn't you think my collection's complete?"…With these now iconic words, Disney animation experienced a resurgence in their films. Throughout the 1970s and 1980s Disney films weren't as popular as they had been in the past but that all changed in 1989 with the release of The Little Mermai... Read More


How To Train Your Dragon: The Hidden World

(Allison Hazlett-Rose) 2/21/2019 8:32 AM EDT
Almost nine years ago Dreamworks Animations introduced us to Hiccup (Jay Baruchel; Goon), the hapless son of the Chief of Berk, who wanted nothing more than to please his father but lacked the conviction to be a dragon hunter. One day in the forest he met Toothless, an injured Night Fury dragon, considered to be the last of its kind. Th... Read More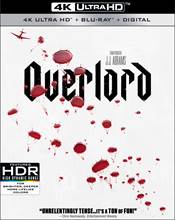 Overlord

(Allison Hazlett-Rose) 2/19/2019 12:03 PM EDT
Overlord, which hails from producer JJ Abrams, is not your typical World War II film. While at first, when the film opens up to a scene we have seen many times before - soldiers on a plane waiting to jump to their targets - the story seems normal, however, once the soldiers hit the ground, we quickly learn that this is no routine mission.Led by Ser... Read More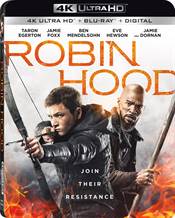 Robin Hood

(Nathan M Rose) 2/19/2019 9:16 AM EDT
Robin Hood. The name invokes different images and different stories depending on who you ask. Either it's the Earl Flynn Robin Hood, the Disney cartoon, the comedy spoof by Mel Brook, The 1991 Kevin Coster melodrama with the best portrayal of the Sheriff of Nottingham ever, or the 2010 Russel Crowe take on the classic tale. Then in 2018, to help br... Read More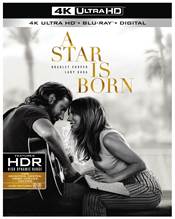 A Star Is Born

(Judith Raymer) 2/18/2019 4:54 PM EDT
When a project lingers in development too long, its ultimate demise seems inevitable. Along the way, a veritable who's who of directors and leading players are often attached and this was the case of the latest version of "A Star Is Born." Ultimately, Bradley Cooper (American Hustle; Hangover; Alias) was ready to make hi... Read More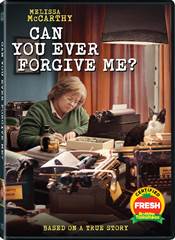 Can You Ever Forgive Me?

(Allison Hazlett-Rose) 2/18/2019 3:20 PM EDT
Melissa McCarthy is known for her comedic roles in films. While having played smaller parts she really stood out as Megan in 2011's Bridesmaids. Since then she has made audiences laugh in hits such as This is 40, Spy and Life of the Party. This past year she took on a more dramatic role-playing real-life writer Lee Israel in Fox Searchl... Read More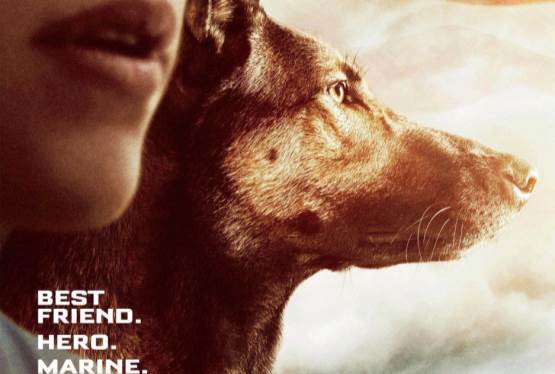 Max
WAS: $14.99
NOW: $12.99