Joseph
10 Things I Hate About You (1999)

1 Fan

Meet the Stratford sisters: pretty and popular Bianca (LARISA OLEYNIK), who has never had a date; and Kat (JULIA STILES), her older sibling, an ill-tempered harridan whose acerbic wit is matched only by her steadfast determination to alienate any guy...


50/50 (2011)

1 Fan

Adam Lerner (Joseph Gordon-Levitt) has always tried to take good care of his health, so it comes as a cruel surprise when he is diagnosed with malignant tumors up and down his spine. Adam's doctor gives him a 50/50 chance of survival, but he trie...


American Horror Story (2011)

14 Fans

Set in 1964, American Horror Story: Asylum takes us into a Church-run haven for the criminally insane, ruled with an iron fist by Sister Jude (Jessica Lange), a nun with a troubled past. Inside this locked down facility, danger lurks around every cor...


Bohemian Rhapsody (2018)

125 Fans

Bohemian Rhapsody is a foot-stomping celebration of Queen, their music and their extraordinary lead singer Freddie Mercury, who defied stereotypes and shattered convention to become one of the most beloved entertainers on the planet. The film traces...


Boy Erased (2018)

25 Fans

"Boy Erased" tells the story of Jared (Hedges), the son of a Baptist pastor in a small American town, who is outed to his parents (Kidman and Crowe) at age 19. Jared is faced with an ultimatum: attend a conversion therapy program –...


Camelot (2011)

Citizen Kane (1941)

Cleopatra (1963)

The Dark Knight Rises (2012)

676 Fans

Warner Bros. Pictures' and Legendary Pictures' "The Dark Knight Rises" is the epic conclusion to filmmaker Christopher Nolan's Batman trilogy.Leading an all-star international cast, Oscar® winner Christian Bale (&ldq...


Detention (2012)

2 Fans

An apocalyptic fantasy, horror, science fiction, action- thriller, body swapping, time-traveling teen romantic comedy starring Josh Hutcherson, Dane Cook and Shanley Caswell, DETENTION follows the local students of Grizzly Lake as they survive their...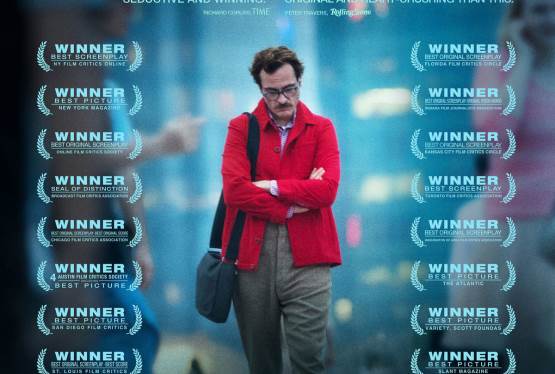 Her
WAS: $14.99
NOW: $12.99