Sia

A Haunted House 2 (2014)

1083 Fans

Crossing new lines and breaking old barriers, A HAUNTED HOUSE 2 is the sequel to the hilarious box-office hit starring Marlon Wayans as Malcolm who, after exorcising the demons of his ex, is starting fresh with his new girlfriend and her two children...


Anastasia (1997)

25 Fans

A spellbinding mix of adventure, comedy, romance and music, this acclaimed animated spectacular tells the thrilling story of the lost Russian princess Anastasia and her quest to find her true identity. When the shadow of revolution falls across Russi...


The Color Purple (1986)

Be the first to check-in

Based on Alice Walker's Pulitzer Prize-winning novel, The Color Purple is a richly-textured, powerful film set in America's rural south. Whoopi Goldberg, winner of the Best Actress Golden Globe Award and an Oscar nomination, makes a triumphant screen...


Crazy Rich Asians (2018)

45 Fans

"Crazy Rich Asians" follows native New Yorker Rachel Chu (Wu) as she accompanies her longtime boyfriend, Nick Young (Golding), to his best friend's wedding in Singapore. Excited about visiting Asia for the first time but nervous abou...


Fantasia (1940)

1 Fan

Disney's most personal animation feature first bombed at the boxoffice and irked purists who couldn't take the plotless, experimental mix of classical music and cartoons. It became a cult movie, embraced by more liberal generations of moviego...


Ferdinand (2017)

112 Fans

FERDINAND tells the story of a giant bull with a big heart. After being mistaken for a dangerous beast, he is captured and torn from his home. Determined to return to his family, he rallies a misfit team on the ultimate adventure. Set in Spain, Ferdi...


From Paris With Love (2010)

1 Fan

A low-ranking intelligence operative (Jonathan Rhys Meyers) working in the office of the U.S. Ambassador in France takes on more than he bargained for when he partners with a wisecracking, fast-shooting, high-ranking U.S. agent (John Travolta) who&rs...


George A. Romero's Land of the Dead (2005)

Be the first to check-in

George A. Romero's Land of the Dead is the acclaimed director's long-awaited return to the genre he invented, beginning with the seminal Night of the Living Dead and continuing with Dawn of the Dead and Day of the Dead.In Romero's harro...


Girls (2012)

43 Fans

Hannah and her friends are just four girls trying to figure out what they want--from life...from men...from themselves. In Season 1 of this coming-of-age comedy series, Hannah (Lena Dunham) struggles to achieve her dream of becoming a successful writ...


John Wick: Chapter 3 - Parabellum (2019)

357 Fans

In this third installment of the adrenaline-fueled action franchise, super-assassin John Wick (Keanu Reeves) returns with a $14 million price tag on his head and an army of bounty-hunting killers on his trail. After killing a member of the shadowy in...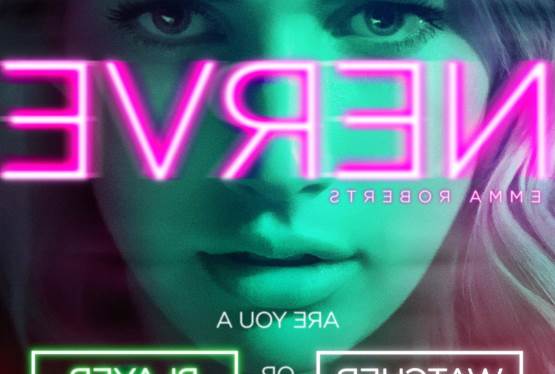 Nerve
WAS: $12.99
NOW: $9.99