Adam Sandler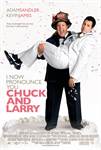 I Now Pronounce You Chuck and Larry (2007)
Chuck Levine (Adam Sandler) and Larry Valentine (Kevin James) are firefighters and true-blue buddies. When Larry, a widower, learns he cannot name his children as beneficiaries on his life insurance policy,...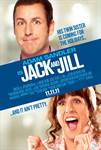 Jack and Jill (2011)
Jack Sadelstein is a successful advertising executive in Los Angeles with a beautiful wife and kids, who dreads one event each year: the Thanksgiving visit of his identical twin sister Jill. Jill's...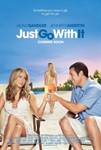 Just Go With It (2011)
A plastic surgeon, romancing a much younger schoolteacher, enlists his loyal assistant to pretend to be his soon to be ex-wife, in order to cover up a careless lie. When more lies backfire, the assistant's...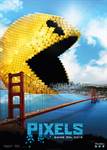 Pixels (2015)
When aliens misinterpret video-feeds of classic arcade games as a declaration of war against them, they attack the Earth, using the games as models for their various assaults. President Will Cooper has...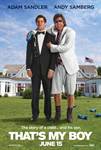 That's My Boy (2012)
While still in his teens, Donny (Adam Sandler) fathered a son, Todd (Andy Samberg), and raised him as a single parent up until Todd's 18th birthday. Now, after not seeing each other for years, Todd's...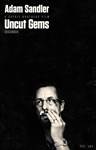 Uncut Gems (2019)
From acclaimed filmmakers Josh and Benny Safdie comes an electrifying crime thriller about Howard Ratner (Adam Sandler), a charismatic New York City jeweler always on the lookout for the next big score....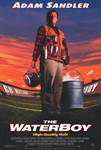 The Waterboy (1998)
Bobby Boucher (Adam Sandler), a socially inept 31-year-old from the swamps of Louisiana, is home schooled and sheltered by his over-protective Mama (Kathy Bates). His only contact with society is his waterboy...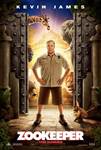 Zookeeper (2011)
In 'Zookeeper,' Kevin James plays Griffin Keyes, a kind-hearted zookeeper who is convinced the only way to get a girl in his life is to quit his job. The zoo animals, in a panic, decide to break...