Denzel Washington

The Magnificent Seven (2016)
With the town of Rose Creek under the deadly control of industrialist Bartholomew Bogue (Peter Sarsgaard), the desperate townspeople employ protection from seven outlaws, bounty hunters, gamblers and hired...

Man on Fire (2004)
Hard-drinking, burnt-out ex-CIA operative John Creasy (Denzel Washington) has given up on life--until his friend Rayburn (Academy Award winner Christopher Walken) gets him a job as a bodyguard to nine-year-old...

Philadelphia (1994)
Hailed as a landmark film that dazzles with deep emotion and exceptional acting, Philadelphia stars Tom Hanks and Denzel Washington as two competing lawyers who join forces to sue a prestigious law firm...

Roman J. Israel, Esq. (2017)
Roman J. Israel, Esq. is set in the underbelly of the overburdened Los Angeles criminal court system. Denzel Washington stars as a driven, idealistic defense attorney whose life is upended when his mentor,...
Safe House (2012)
For the past year, Matt Weston has been frustrated by his inactive, backwater post in Cape Town. A "housekeeper" who aspires to be a full-fledged agent, the loyal company man has been waiting...

The Taking of Pelham 123 (2009)
In "The Taking of Pelham 1 2 3," Denzel Washington stars as New York City subway dispatcher Walter Garber, whose ordinary day is thrown into chaos by an audacious crime: the hijacking of a subway...
Training Day (2001)
Police drama about a veteran officer who escorts a rookie on his first day with the LAPD's tough inner-city narcotics unit. "Training Day" is a blistering action drama that asks the audience to decide...

Unstoppable (2010)
Oscar-winner Denzel Washington and Star Trek's Chris Pine team with action maestro Tony Scott in this non-stop thriller. A massive unmanned locomotive, nicknamed "The Beast" and loaded with...

Virtuosity (1995)
He's a composite of some 200 personalities, each and every one a notorious killer. He's Sid 6.7, a virtual reality creation designed to put L.A. police officers to the test. But Sid isn't playing games...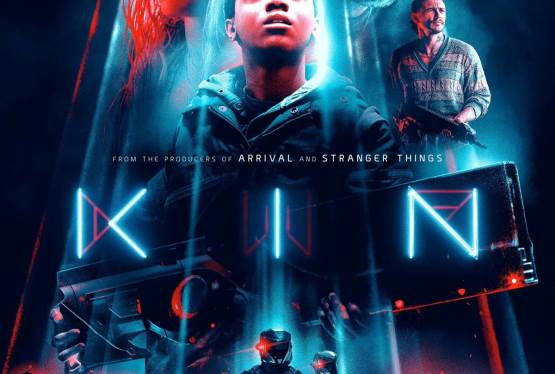 Kin
WAS: $19.99
NOW: $9.99