Don Cheadle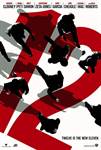 Ocean's Twelve (2004)
It's been three years since Danny Ocean (GEORGE CLOONEY) and his crew -- fronted by detail man Rusty Ryan (BRAD PITT), up-and-coming pickpocket Linus Caldwell (MATT DAMON), explosives expert Basher...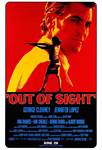 Out of Sight (1998)
Meet Jack Foley (George Clooney), a smooth criminal who bends the law and is determined to make one last heist. Karen Sisco (Jennifer Lopez) is a federal marshal who chooses all the right moves … and all...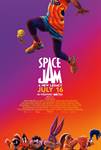 Space Jam: A New Legacy (2021)
When LeBron James and his young son Dom are trapped in a digital space by a rogue A.I., LeBron must get them home safe by leading Bugs, Lola Bunny and the whole gang of notoriously undisciplined Looney...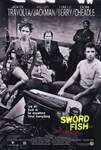 Swordfish (2001)
Gabriel Shear (John Travolta) and his beautiful partner Ginger (Halle Berry) lure Stanley Jobson (Hugh Jackman), one of the two best hackers on the planet and an ex-con busted for hacking, into an apparent...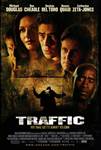 Traffic (2001)
It's the high-stakes, high-risk world of the drug trade as seen through a well-blended mix of interrelated stories: a Mexican policeman (Benicio Del Toro) finds himself and his partner caught in an...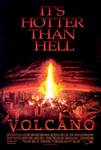 Volcano (1997)
Something unspeakably chilling is heating up The City of Angels. Beneath the famed La Brea Tar Pits, a raging volcano pushes to the surface, raining a storm of deadly fire bombs and an endless tide of...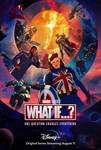 What If…? (2021)
"What If…?" flips the script on the MCU, reimagining famous events from the films in unexpected ways. Marvel Studios' first animated series focuses on different heroes from the MCU, featuring a voice cast...