Jason Statham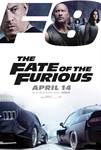 Fate of The Furious (2017)
Now that Dom and Letty are on their honeymoon and Brian and Mia have retired from the game—and the rest of the crew has been exonerated—the globetrotting team has found a semblance of a normal life. But...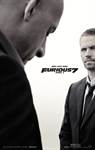 Furious 7 (2015)
Continuing the global exploits in the unstoppable franchise built on speed, Vin Diesel, Paul Walker and Dwayne Johnson lead the returning cast of Furious 7. James Wan directs this chapter of the hugely...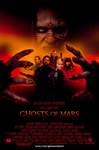 Ghosts of Mars (2001)
Carpenter's Ghosts of Mars is a harrowing tale of rescue and escape from a colonized Mars 175 years into the future. Mars, 2176 AD. Long inhabited by human settlers, has become the dark and dangerous...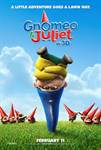 Gnomeo & Juliet (2011)
The greatest love story ever told, starring...garden gnomes? In "Gnomeo & Juliet," Shakespeare's revered tale gets a comical, off-the-wall makeover. Directed by Kelly Asbury (co-director...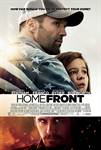 Homefront (2013)
A widowed ex-DEA agent retires to a small town for the sake of his 10-year-old daughter. The only problem is he picked the wrong town.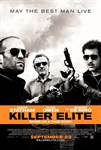 Killer Elite (2011)
When his mentor (Robert De Niro) is taken captive, a retired member of Britain's Elite Special Air Service (Jason Statham) is forced into action. His mission: kill three assassins dispatched by their...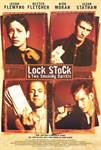 Lock, Stock & Two Smoking Barrels (1999)
Looking to make a bundle in a high-stakes poker game, a quartet of shiftless lads from London's East End instead finds themselves up to their eyeballs in debt to underworld porn king "Hatchet" Harry when...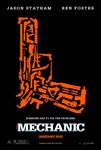 The Mechanic (2011)
Arthur Bishop (Jason Statham) is a 'mechanic' - an elite assassin with a strict code and unique talent for cleanly eliminating targets. It's a job that requires professional perfection and...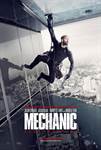 Mechanic: Resurrection (2016)
Arthur Bishop [Jason Statham] returns as the Mechanic in the sequel to the 2011 action thriller. When the deceitful actions of a cunning but beautiful woman [Jessica Alba] force him to return to the life...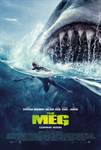 The Meg (2018)
A deep-sea submersible—part of an international undersea observation program—has been attacked by a massive creature, previously thought to be extinct, and now lies disabled at the bottom of...