Fate of The Furious (2017)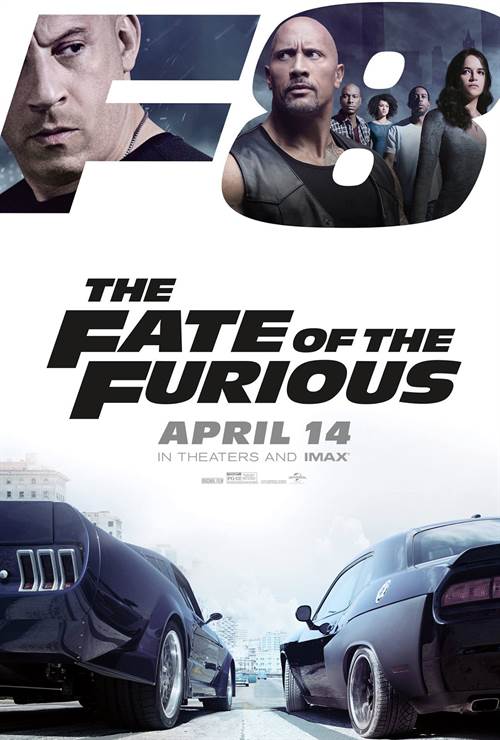 Share this:
| | |
| --- | --- |
| Director: | |
| Writers: | |
| Cast: | |
| Released: | Friday, April 14, 2017 |
| Length: | 136 minutes |
| Studio: | Universal Pictures |
| Genre: | Action/Adventure |
| Rating: | Some material may be inappropriate for children under 13. |
Synopsis
Now that Dom and Letty are on their honeymoon and Brian and Mia have retired from the game—and the rest of the crew has been exonerated—the globetrotting team has found a semblance of a normal life. But when a mysterious woman (Oscar® winner Charlize Theron) seduces Dom into the world of crime he can't seem to escape and a betrayal of those closest to him, they will face trials that will test them as never before.

From the shores of Cuba and the streets of New York City to the icy plains off the arctic Barents Sea, our elite force will crisscross the globe to stop an anarchist from unleashing chaos on the world's stage…and to bring home the man who made them a family.

Purchase DVD/Blu-ray/4K UHD physical copy of Fate of The Furious today at Amazon.com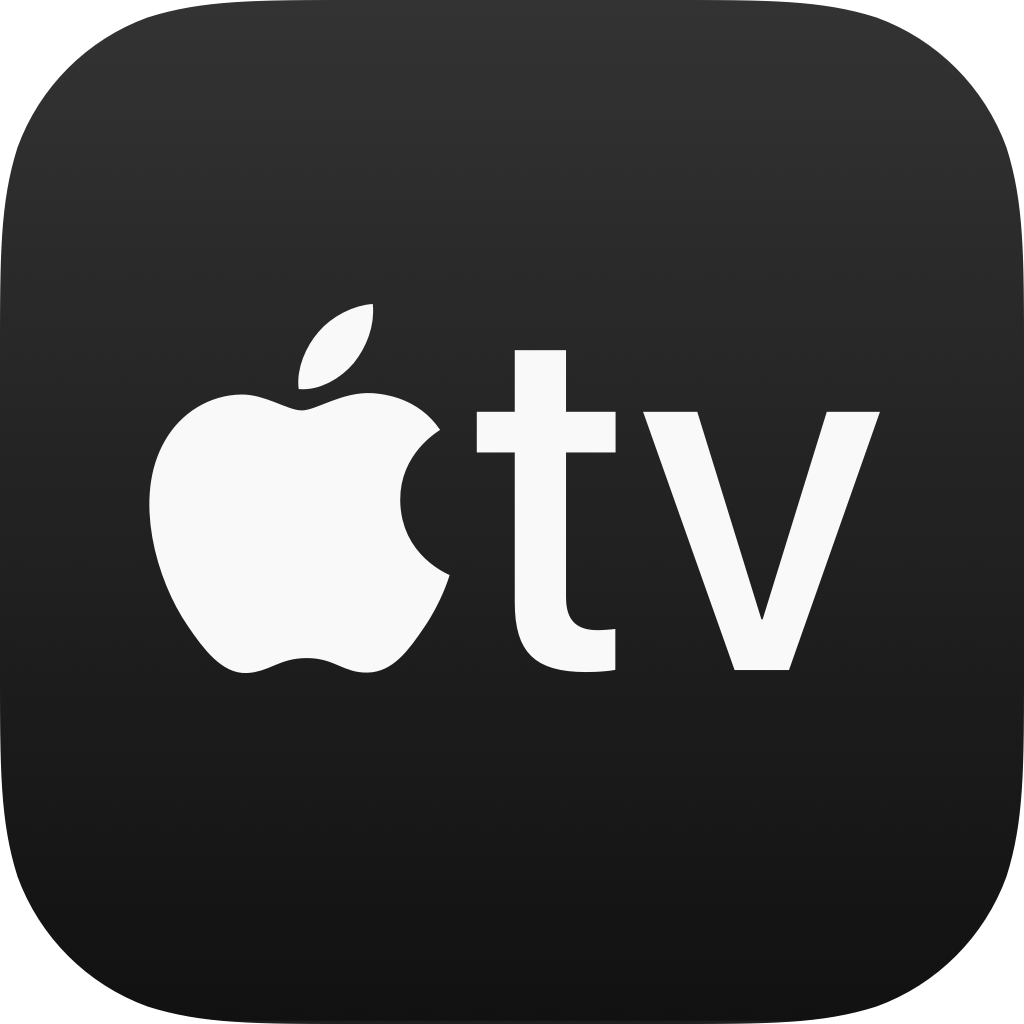 Download Fate of The Furious in Digital HD/4K from the iTunes store.
Listen to the Fate of The Furious soundtrack on Apple Music.
Fate of The Furious images are © Universal Pictures. All Rights Reserved.
Win a Digital Copy of F9: The Fast Saga
9/14/2021 10:14 AM EST
It was difficult to imagine twenty years ago when the world was introduced to Dominic Toretto (Vin Diesel; The Chronicles of Riddick) that we would still be watching him drive fast cars and pull off incredible stunts.  However, here we are, in 2021 and the ninth film (with more to come) was released in theaters this past June.  While not necessarily the most successful movie of the franchise, it h...
More>>
Win Passes To An Advanced Screening of F9 In Florida
6/15/2021 4:54 PM EST
It has been twenty years since audiences were introduced to Dominic Toretto (Vin Diesel; Pitch Black) and his "family".  We have been along for the ride through eight films plus a spin-off, Fast and Furious presents: Hobbs and Shaw.  As we prepare for the debut of the ninth movie in this franchise, Universal Pictures, in conjunction with FlickDirect, would like to offer some lucky winners two admi...
More>>
Universal Pictures Announces "Fast Fridays" Free Screenings
4/23/2021 3:59 PM EST
To commemorate the release of "F9", Universal Pictures announced today that they will be launching a free nationwide screening series of all eight previous Fast films, beginning April 30, 2021.The eight-week program will invite fans to watch all eight previous Fast films in participating theaters, free of charge, with one film screening each Friday. The films will be screened in chronological orde...
More>>
Fast and Furious 9 Release Date Pushed Back
3/12/2020 2:14 PM EST
Universal Pictures has announced that the release for Fast & Furious 9 (a.k.a. F9) will be delayed until April 2021. The film was originally slated for a May 22 release.The statement from the franchise reads as follows:To our family of Fast fans everywhere,We feel all the love and the anticipation you have for the next chapter in our saga.That's why it's especially tough to let you know that we ha...
More>>
Universal Pictures Announces Road to F9 Fan Event to Celebrate R...
1/16/2020 1:49 PM EST
The Fast & Furious franchise will be releasing their 9th film on May 22, and Universal Pictures has decided to commemorate the occasion with a fan event called "The Road to F9." On January 31, in Miami, Florida, the studio will release the all-new trailer for the ninth chapter in the Fast & Furious franchise, as well as host a once-in-a-lifetime concert-complete with global superstars performing t...
More>>
Get a Free Copy of Fast & Furious Presents: Hobbs & Shaw on Blu-...
10/28/2019 11:46 AM EST
One of this summer's hot movies wasThe Fast & the Furious franchise spin-off movie entitled FAST & FURIOUS PRESENTS: HOBBS AND SHAW. It grossed almost 760 million dollars worldwide making it a bonafide hit at the box office.  Before it makes it way to stores on Blu-ray nationwide, Universal Pictures, in conjunction with FlickDirect, want to give one lucky winner the chance to win a Blu-ray Combo P...
More>>
Production Resumes on Fast and Furious After On Set Accident
7/23/2019 3:03 PM EST
"Fast & Furious 9" has resumed production after an accident that occurred on the set. The accident took place at Warner Bros. Studios Leavesden, which is near London.Joe Watts, a stuntman, sustained head injuries after a fall and has been placed in a medically induced coma in a London hospital. Watts was working on a second unit when the injury occurred and production in that unit remains closed, ...
More>>
John Cena to Star in Fast and Furious 9
4/30/2019 2:35 PM EST
John Cena and Vin Diesel have announced that Cena will be starring in the upcoming "Fast and Furious 9". The announcement was made via Vin Diesel's Instagram.Diesel added to his video announcement words about Paul Walker, saying he felt like Paul sends him these people to be included in the franchise.A Fast and Furious spinoff, "Hobbs & Shaw", will be released on August 2 and will star Dwayne John...
More>>
Vin Diesel Announces All-Female Fast and Furious Film
1/25/2019 4:18 PM EST
The Fast and Furious franchise is a juggernaut in the entertainment world, and now the franchise is set for a reinvention - an all-female cast.Vin Diesel announced via Instagram that he and his producing partner Samantha Vincent are currently in development of a spinoff film that would feature female cast members from the franchise. The film was pitched to Diesel by writers Nicole Perlman, Lindsey...
More>>
Idris Elba to Star in Fast and Furious Spin-off
7/5/2018 2:38 PM EST
Idris Elba is currently in talks to join the cast of "Hobbs and Shaw", a spin-off to the mega-franchise "Fast and Furious". The spin-off will also feature Dwayne Johnson and Jason Statham. Elba will be playing the main villain in the film.The film will feature Dwayne Johnson and Jason Statham's characters teaming up against Elba's.Neal H. Moritz will produce with Johnson and his Seven Bucks Produc...
More>>
Fast & Furious: Supercharged Races Into Universal Orlando
5/3/2018 9:12 PM EST
The Universal Orlando Resort unveiled their lasted attraction; the Fast and Furious - Supercharged ride on May 2, 2018, with a star-studded event.  The highly anticipated feature based on the film series took over a year to be built and had fans anxiously awaiting its arrival.The two-day extravaganza started the previous day with the grand opening of City Walk's latest eatery, VooDoo Doughnuts.  O...
More>>
Netflix to Release Animated Fast & Furious Series
4/23/2018 4:48 PM EST
Netflix will be releasing an animated version of Universal's hugely successful Fast & Furious franchise. The series is part of a deal between DreamWorks Animation Television and Netflix.The series will feature the story of teenager Tony Toretto, who, just like his cousin Dom, is recruited along with his friends into a government agency to help take down a crime organization who fronts as an elite ...
More>>
Fate of The Furious Theatrical Review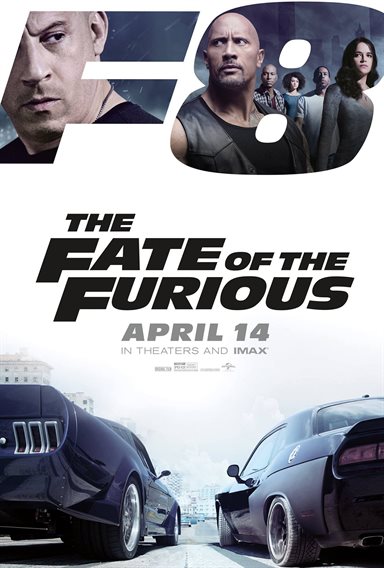 Usually, after the third or fourth movie in a series, the plots get extremely stupid and the quality and budget go down about 80%. Heck, sometimes that happens by the sequel so it's amazing to see the eighth film in The Fast and The Furious saga come on so strong and have a good cast, great storyline and amazing stunts and computer graphics.
The Fate of the Furious
continues a long tradition of terrific films and may be one of the better movies in the franchise.
Dominic Toretto (Vin Diesel; xXx) and the gang have returned; only, this time, they seem to be on opposite sides. Dom and Letty (Michelle Rodriguez; Resident Evil) are on their honeymoon in Cuba when Cipher (Charlize Theron; Mad Max: Fury Road) shows up and interrupts their glorious vacation. Suddenly. Dom "goes rogue" and double crosses his team leaving them hurt, angry and wondering what is going on. It also leaves the audience wondering what exactly Cipher is holding over Dom. My first guess was that Cipher had killed Brian and was holding Dom's sister hostage (which would have made for a neat and clean explanation of what happened to Brian) but it turns out it is something more interesting and far-fetched.
The team must now try to stop Dom as he works with Cipher to steal an EMP, nuclear codes, and a Russian submarine. In the end, of course, Dom beats Cipher and destroys her plans for world domination via nuclear bombs. Oh, and the thing Cipher holds over his head to bend to her will (spoiler alert) is the threat of killing the son Dom had with Elena (Elsa Pataky: Snakes on a Plane) when they dated after he thought Letty was dead. Yes, that's right… Dom has a son, which is interesting since at the beginning of the film he and Letty talk about having children (or at least allude to it).
The cast is full of those we know and love from previous Fast and Furious films and they really do mesh like a well-oiled machine for the most part. I never really felt the chemistry between Dom and Letty, so their relationship makes no sense to me, but I guess fans of the films like them together, so now they are married. Dwayne Johnson (San Andreas), Tyrese Gibson (Transformers), Chris 'Ludacris' Bridges (No Strings Attached), and Jason Statham (The Transporter) all return and are part of what makes these films so enjoyable. Nathalie Emmanuel (Game of Thrones) joined them in movie number seven and she seems to be the newest, permanent member of the team. New to this film are Scott Eastwood (The Longest Ride) and Theron, the former being kind of annoying while the latter being part of what makes this film work so well. She plays the villain well and her turn as Cipher is no exception. A cameo by Helen Mirren (Eye in the Sky) is also a welcomed addition.
The Fast and The Furious movies are always about the cars but in The Fate of the Furious, it's REALLY all about the cars, especially with a literal tidal wave of vehicles engulfing the Russian Ambassador's limousine in the middle of Manhattan. It also plays into conspiracy theorists fears that computers are taking over the world, as all these cars are being controlled by Cipher who makes them "dance" in a chaotic ballet of machinery. There are more souped-up cars and the best of the best in terms of sports cars. Heck, they even have a tank.
Many of the actors in this series aren't the best but they hold their own for the most part and fans have grown to love these characters. Adding to that, some of the stunts are too over the top and unbelievable like when the team "shields" Dom from a submarine explosion and fire. However, they got some great action sequences and the plot is pretty good. The script is ok (if not cheesy at times) and there manages to be some good laughs thrown into the mix, which lightens the mood, especially during some of the intense car chase scenes.
The series has a loyal fan base and if the crowds for the previous screenings are any indications this movie will do very well at the box office. With movies nine and ten already announced, it looks like we will be seeing a lot more of Dom and company in the future. Let's hope the production team does as good of a job with the next two as they did with number 8.
Grade: B
Read More Fate of The Furious Reviews
For more reviews please visit our film/television review section.
Now that Dom and Letty are on their honeymoon and Brian and Mia have retired from the game—and the r...

Now that Dom and Letty are on their honeymoon and Brian and Mia have retired from the game—and the r...

Now that Dom and Letty are on their honeymoon and Brian and Mia have retired from the game—and the r...
Join FlickDirect's Austin Putnam as he reviews this week's newest release, THE FATE OF THE F...
SPONSORED LINKS