Fast & Furious Presents: Hobbs & Shaw (2019)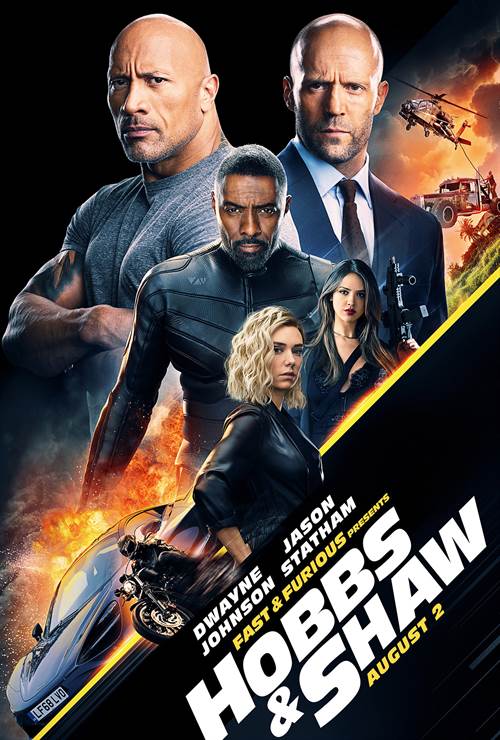 Share this:
| | |
| --- | --- |
| Director: | |
| Writers: | Chris Morgan, Gary Scott Thompson |
| Cast: | |
| Released: | Friday, August 2, 2019 |
| Length: | 135 minutes |
| Studio: | Universal Pictures |
| Genre: | Action/Adventure |
| Rating: | Some material may be inappropriate for children under 13. |
Synopsis
Ever since hulking lawman Hobbs (Dwayne Johnson), a loyal agent of America's Diplomatic Security Service, and lawless outcast Shaw (Jason Statham), a former British military elite operative, first faced off in 2015's Furious 7, the duo have swapped smack talk and body blows as they've tried to take each other down. But when cyber-genetically enhanced anarchist Brixton (Idris Elba) gains control of an insidious bio-threat that could alter humanity forever--and bests a brilliant and fearless rogue MI6 agent (The Crown's Vanessa Kirby), who just happens to be Shaw's sister--these two sworn enemies will have to partner up to bring down the only guy who might be badder than themselves.

Purchase DVD/Blu-ray/4K UHD physical copy of Fast & Furious Presents: Hobbs & Shaw today at Amazon.com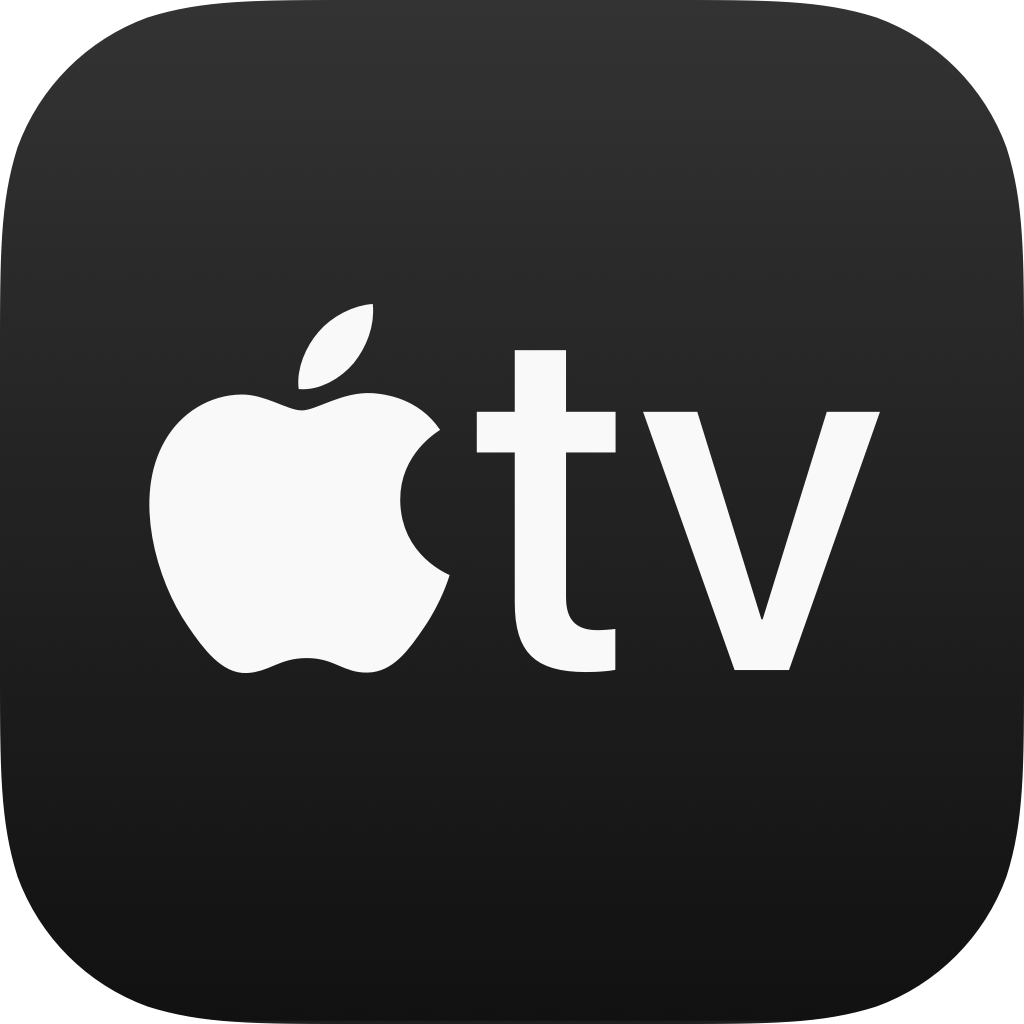 Download Fast & Furious Presents: Hobbs & Shaw in Digital HD/4K from the iTunes store.
Listen to the Fast & Furious Presents: Hobbs & Shaw soundtrack on Apple Music.
Fast & Furious Presents: Hobbs & Shaw images are © Universal Pictures. All Rights Reserved.


Fast and Furious 9 Release Date Pushed Back
3/12/2020 2:14 PM EDT
Universal Pictures has announced that the release for Fast & Furious 9 (a.k.a. F9) will be delayed until April 2021. The film was originally slated for a May 22 release.The statement from the franchise reads as follows:To our family of Fast fans everywhere,We feel all the love and the anticipation you have for the next chapter in our saga.That's why it's especially tough to let you know that we ha...
More>>
Universal Pictures Announces Road to F9 Fan Event to Celebrate R...
1/16/2020 1:49 PM EDT
The Fast & Furious franchise will be releasing their 9th film on May 22, and Universal Pictures has decided to commemorate the occasion with a fan event called "The Road to F9." On January 31, in Miami, Florida, the studio will release the all-new trailer for the ninth chapter in the Fast & Furious franchise, as well as host a once-in-a-lifetime concert-complete with global superstars performing t...
More>>
Get a Free Copy of Fast & Furious Presents: Hobbs & Shaw on Blu-...
10/28/2019 11:46 AM EDT
One of this summer's hot movies wasThe Fast & the Furious franchise spin-off movie entitled FAST & FURIOUS PRESENTS: HOBBS AND SHAW. It grossed almost 760 million dollars worldwide making it a bonafide hit at the box office.  Before it makes it way to stores on Blu-ray nationwide, Universal Pictures, in conjunction with FlickDirect, want to give one lucky winner the chance to win a Blu-ray Combo P...
More>>
Win Passes For 2 To An Advance Screening of Universal Pictures' ...
7/23/2019 10:41 PM EDT
The Fast and the Furious franchise has become one of the most loved car chase series worldwide.  With eight films under its umbrella and a ninth on the way next year, it shows no signs of slowing down.  This summer Universal Pictures is offering fans a spin-off movie entitled FAST & FURIOUS PRESENTS: HOBBS & SHAW. Before it hits theaters nationwide, Universal Pictures, in conjunction with FlickDir...
More>>
Production Resumes on Fast and Furious After On Set Accident
7/23/2019 3:03 PM EDT
"Fast & Furious 9" has resumed production after an accident that occurred on the set. The accident took place at Warner Bros. Studios Leavesden, which is near London.Joe Watts, a stuntman, sustained head injuries after a fall and has been placed in a medically induced coma in a London hospital. Watts was working on a second unit when the injury occurred and production in that unit remains closed, ...
More>>
John Cena to Star in Fast and Furious 9
4/30/2019 2:35 PM EDT
John Cena and Vin Diesel have announced that Cena will be starring in the upcoming "Fast and Furious 9". The announcement was made via Vin Diesel's Instagram.Diesel added to his video announcement words about Paul Walker, saying he felt like Paul sends him these people to be included in the franchise.A Fast and Furious spinoff, "Hobbs & Shaw", will be released on August 2 and will star Dwayne John...
More>>
Vin Diesel Announces All-Female Fast and Furious Film
1/25/2019 4:18 PM EDT
The Fast and Furious franchise is a juggernaut in the entertainment world, and now the franchise is set for a reinvention - an all-female cast.Vin Diesel announced via Instagram that he and his producing partner Samantha Vincent are currently in development of a spinoff film that would feature female cast members from the franchise. The film was pitched to Diesel by writers Nicole Perlman, Lindsey...
More>>
Idris Elba to Star in Fast and Furious Spin-off
7/5/2018 2:38 PM EDT
Idris Elba is currently in talks to join the cast of "Hobbs and Shaw", a spin-off to the mega-franchise "Fast and Furious". The spin-off will also feature Dwayne Johnson and Jason Statham. Elba will be playing the main villain in the film.The film will feature Dwayne Johnson and Jason Statham's characters teaming up against Elba's.Neal H. Moritz will produce with Johnson and his Seven Bucks Produc...
More>>
Fast & Furious: Supercharged Races Into Universal Orlando
5/3/2018 9:12 PM EDT
The Universal Orlando Resort unveiled their lasted attraction; the Fast and Furious - Supercharged ride on May 2, 2018, with a star-studded event.  The highly anticipated feature based on the film series took over a year to be built and had fans anxiously awaiting its arrival.The two-day extravaganza started the previous day with the grand opening of City Walk's latest eatery, VooDoo Doughnuts.  O...
More>>
Netflix to Release Animated Fast & Furious Series
4/23/2018 4:48 PM EDT
Netflix will be releasing an animated version of Universal's hugely successful Fast & Furious franchise. The series is part of a deal between DreamWorks Animation Television and Netflix.The series will feature the story of teenager Tony Toretto, who, just like his cousin Dom, is recruited along with his friends into a government agency to help take down a crime organization who fronts as an elite ...
More>>
Possible Fast and Furious Spinoff in the Works
4/21/2017 3:59 PM EDT
Who ever thought that the Fast and Furious franchise would be so successful? Well, we are now 8 films into the franchise, and it looks like a spin-off could also be possible. It's been reported that Universal is considering a storyline that would include Dwayne Johnson's Luke Hobbs, Jason Statham's Decker Shaw, and Charlize Theron's Cipher. There is no word whether or not the actors have decided t...
More>>
Win Complimentary Passes For Two To An Advance Screening of Univ...
4/4/2017 10:33 AM EDT
Few movie series have the success to require several follow up films and certainly not ones that aren't based on extremely successful book series (i.e. Harry Potter). Amazingly, Fast and Furious is one of the few and its basis is not much more than a bunch of car chase scenes and some friends who seem more like family. However, we have come to know and love these characters and the actors who play...
More>>
Fast & Furious Presents: Hobbs & Shaw Theatrical Review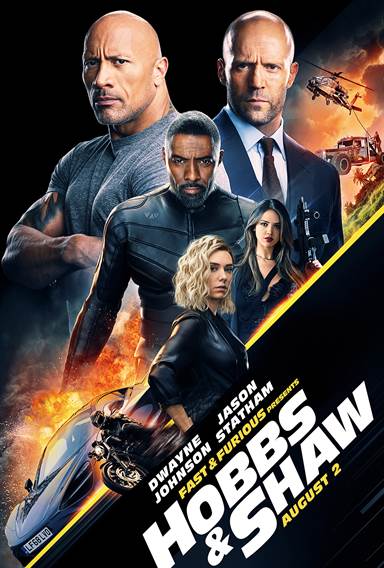 In 2001 we were introduced to Dominic Toretto (Vin Diesel, xXx), Brian O'Conner (Paul Walker, Running Scared) and a host of other colorful characters in Universal Pictures' The Fast and The Furious. The movie centered around the idea of family and what that means surrounded by a backdrop of fast cars. Since then there have been seven other films in the series that have taken the crew all over the world coming up against a myriad of enemies. While the franchise is currently filming the latest movie, audiences are being treated to the first spin-off movie, Fast & Furious Presents: Hobbs & Shaw.
Luke Hobbs (Dwayne Johnson; Jumanji: Welcome to the Jungle) has been called upon by the CIA to locate and question an MI6 agent who has seemingly gone rogue and stolen a deadly virus. Deckard Shaw (Jason Statham; The Meg) is former British Special Forces turned mercenary who has been brought in to also find the agent – his sister Hattie Shaw (Vanessa Kirby; Mission Impossible: Fall Out). Hobbs and Shaw must work together to find out what happened and to keep Hattie safe from Etheon, a black Market company that created the virus and Etheon's biologically altered henchman Brixton Lore (Idris Elba; Thor: Ragnarok).
As the trio travels the world together it becomes obvious that Hobbs and Shaw despise each other while Hobbs and Hattie share an attraction. After stealing the extraction machine from Etheon's Laboratory, they must then travel to Hobbs' home in Samoa to ask his brother, Mateo (Joe "Roman Reigns" Anoa'i; WWE Raw) to fix the damaged machine. Unfortunately, Mateo blames Luke for betraying the family so the two don't get along. As they wait on the island, they recruit family and friends to help fortify their location and prepare for Brixton's eventual arrival. In a "Custer's Last Stand showdown" Brixton and the Etheon army attack in an attempt to regain the virus from Hattie.
Johnson and Statham trade snarky banter like a married couple offering up some funny and tense moments. They are both well prepared to take on the stunts and the fight scenes that permeate the film. Kirby, likewise, is a stand out as a tough as nails yet strikingly beautiful female agent who completes the trio well. Elba is once again excellent as the antagonist who seems more machine than human. The rest of the cast is strong as well, especially Helen Mirren (The Queen) as Deckard's and Hattie's criminal mother). There are also two humorous cameos; the first by Ryan Reynolds (Deadpool) who is too "over the top" for my taste and the second that is a terrific surprise that I don't want give away other than to say he adds a memorable scene to the film.
The stunts are phenomenal with some amazing driving and motorcycle riding moments that seem more advanced and futuristic than 2019 would realistically allow. As for the plot, it just skims the edge of being ridiculous with a script that is sometimes unintentionally laughable, especially where Johnson's sensitive moments pop up. Some of the clichés are cringe-worthy and I rolled my eyes on more than one occasion.
Fast & Furious Presents: Hobbs & Shaw offers action junkies some great car chase and fight scenes though it doesn't much feel like a Fast and Furious film until the third act. When the trio goes to Samoa with talk of family and custom cars we suddenly are transported back to the earlier franchise but the first almost two hours of the movie are more reminiscent of recent spy movies.
At almost two hours and twenty minutes, I fully expected to be bored but surprisingly I was engaged in the story and the characters for most of the movie. It combined exciting action with laugh-out-loud moments and an interesting storyline. While occasionally cheesy / stupid it has some redeemable qualities and action fans won't be disappointed.
Grade: B-
For more reviews please visit our film/television review section.
Ever since hulking lawman Hobbs (Dwayne Johnson), a loyal agent of America's Diplomatic Security...

For today's home video review, FlickDirect's Austin Putnam talks about FAST AND FURIOUS PRES...

Ever since hulking lawman Hobbs (Dwayne Johnson), a loyal agent of America's Diplomatic Security...
SPONSORED LINKS