F9 (2021)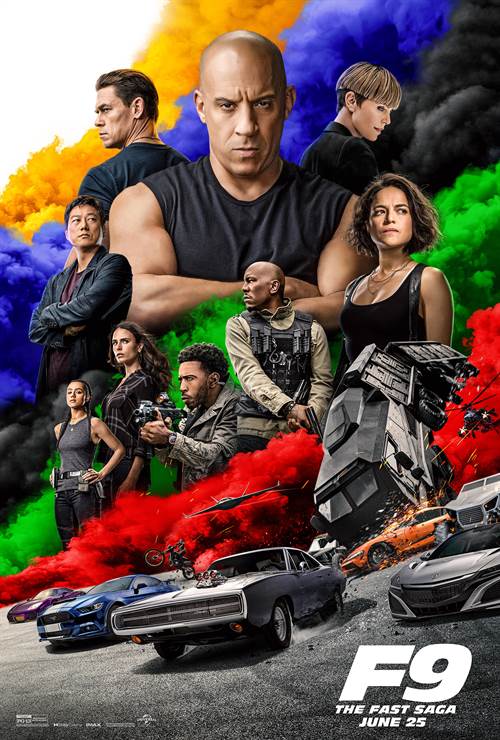 Share this:
| | |
| --- | --- |
| Director: | |
| Writers: | |
| Cast: | |
| Released: | Friday, June 25, 2021 |
| Length: | 145 minutes |
| Studio: | Universal Pictures |
| Genre: | Action/Adventure |
| Rating: | Some material may be inappropriate for children under 13. |
Synopsis
Vin Diesel's Dom Toretto is leading a quiet life off the grid with Letty and his son, little Brian, but they know that danger always lurks just over their peaceful horizon. This time, that threat will force Dom to confront the sins of his past if he's going to save those he loves most. His crew joins together to stop a world-shattering plot led by the most skilled assassin and high-performance driver they've ever encountered: a man who also happens to be Dom's forsaken brother, Jakob (John Cena, next year's The Suicide Squad).
F9 sees the return of Justin Lin as director, who helmed the third, fourth, fifth and sixth chapters of the series when it transformed into a global blockbuster. The action hurtles around the globe—from London to Tokyo, from Central America to Edinburgh, and from a secret bunker in Azerbaijan to the teeming streets of Tblisi. Along the way, old friends will be resurrected, old foes will return, history will be rewritten, and the true meaning of family will be tested like never before.
The film stars returning cast members Michelle Rodriguez, Tyrese Gibson, Chris "Ludacris" Bridges, Jordana Brewster, Nathalie Emmanuel and Sung Kang, with Oscar® winner Helen Mirren and Oscar® winner Charlize Theron. F9 also features Grammy-winning superstar Cardi B as new franchise character Leysa, a woman with a connection to Dom's past, and a cameo by Reggaeton sensation Ozuna.

Purchase DVD/Blu-ray/4K UHD physical copy of F9 today at Amazon.com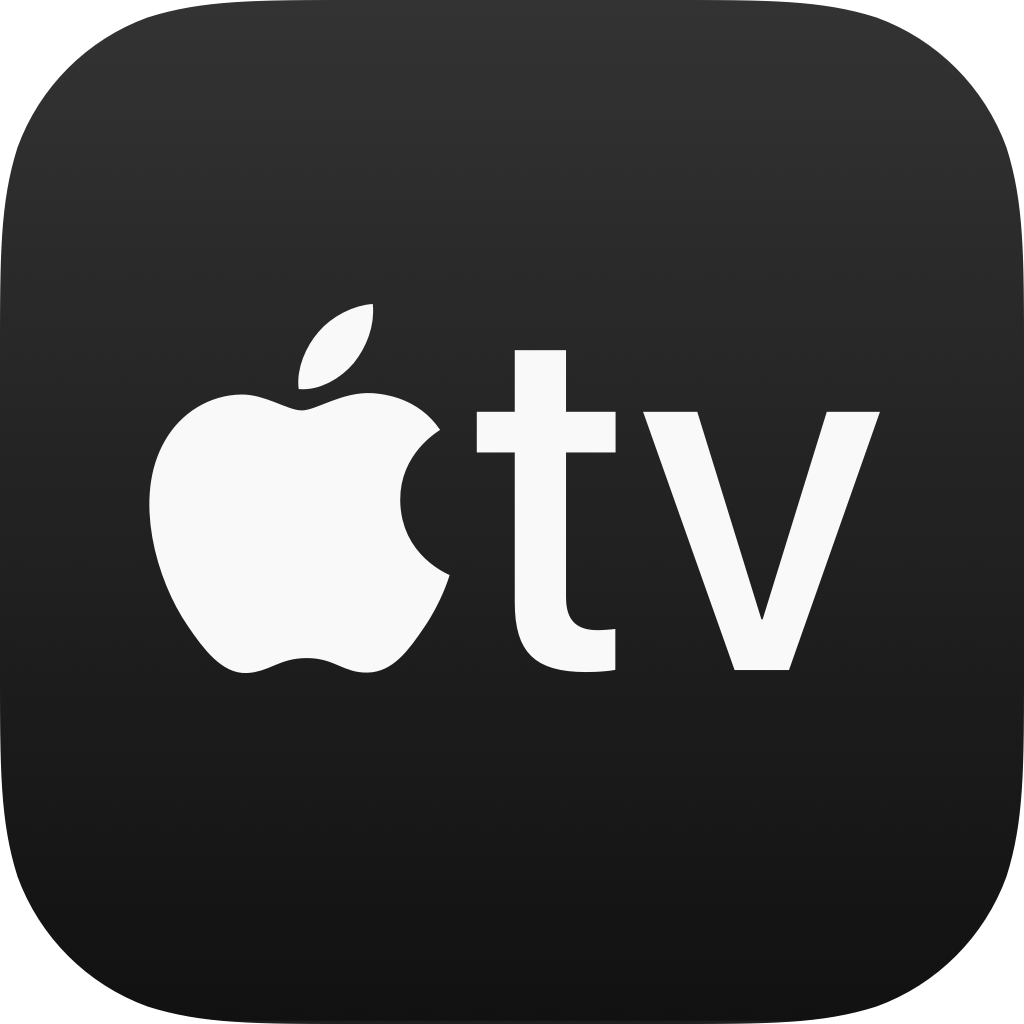 Download F9 in Digital HD/4K from the iTunes store.
Listen to the F9 soundtrack on Apple Music.
F9 images are © Universal Pictures. All Rights Reserved.
Win a Digital Copy of F9: The Fast Saga
9/14/2021 10:14 AM EST
It was difficult to imagine twenty years ago when the world was introduced to Dominic Toretto (Vin Diesel; The Chronicles of Riddick) that we would still be watching him drive fast cars and pull off incredible stunts.  However, here we are, in 2021 and the ninth film (with more to come) was released in theaters this past June.  While not necessarily the most successful movie of the franchise, it h...
More>>
Win Passes To An Advanced Screening of F9 In Florida
6/15/2021 4:54 PM EST
It has been twenty years since audiences were introduced to Dominic Toretto (Vin Diesel; Pitch Black) and his "family".  We have been along for the ride through eight films plus a spin-off, Fast and Furious presents: Hobbs and Shaw.  As we prepare for the debut of the ninth movie in this franchise, Universal Pictures, in conjunction with FlickDirect, would like to offer some lucky winners two admi...
More>>
Universal Pictures Announces "Fast Fridays" Free Screenings
4/23/2021 3:59 PM EST
To commemorate the release of "F9", Universal Pictures announced today that they will be launching a free nationwide screening series of all eight previous Fast films, beginning April 30, 2021.The eight-week program will invite fans to watch all eight previous Fast films in participating theaters, free of charge, with one film screening each Friday. The films will be screened in chronological orde...
More>>
Fast and Furious 9 Release Date Pushed Back
3/12/2020 2:14 PM EST
Universal Pictures has announced that the release for Fast & Furious 9 (a.k.a. F9) will be delayed until April 2021. The film was originally slated for a May 22 release.The statement from the franchise reads as follows:To our family of Fast fans everywhere,We feel all the love and the anticipation you have for the next chapter in our saga.That's why it's especially tough to let you know that we ha...
More>>
Universal Pictures Announces Road to F9 Fan Event to Celebrate R...
1/16/2020 1:49 PM EST
The Fast & Furious franchise will be releasing their 9th film on May 22, and Universal Pictures has decided to commemorate the occasion with a fan event called "The Road to F9." On January 31, in Miami, Florida, the studio will release the all-new trailer for the ninth chapter in the Fast & Furious franchise, as well as host a once-in-a-lifetime concert-complete with global superstars performing t...
More>>
Get a Free Copy of Fast & Furious Presents: Hobbs & Shaw on Blu-...
10/28/2019 11:46 AM EST
One of this summer's hot movies wasThe Fast & the Furious franchise spin-off movie entitled FAST & FURIOUS PRESENTS: HOBBS AND SHAW. It grossed almost 760 million dollars worldwide making it a bonafide hit at the box office.  Before it makes it way to stores on Blu-ray nationwide, Universal Pictures, in conjunction with FlickDirect, want to give one lucky winner the chance to win a Blu-ray Combo P...
More>>
Production Resumes on Fast and Furious After On Set Accident
7/23/2019 3:03 PM EST
"Fast & Furious 9" has resumed production after an accident that occurred on the set. The accident took place at Warner Bros. Studios Leavesden, which is near London.Joe Watts, a stuntman, sustained head injuries after a fall and has been placed in a medically induced coma in a London hospital. Watts was working on a second unit when the injury occurred and production in that unit remains closed, ...
More>>
John Cena to Star in Fast and Furious 9
4/30/2019 2:35 PM EST
John Cena and Vin Diesel have announced that Cena will be starring in the upcoming "Fast and Furious 9". The announcement was made via Vin Diesel's Instagram.Diesel added to his video announcement words about Paul Walker, saying he felt like Paul sends him these people to be included in the franchise.A Fast and Furious spinoff, "Hobbs & Shaw", will be released on August 2 and will star Dwayne John...
More>>
Vin Diesel Announces All-Female Fast and Furious Film
1/25/2019 4:18 PM EST
The Fast and Furious franchise is a juggernaut in the entertainment world, and now the franchise is set for a reinvention - an all-female cast.Vin Diesel announced via Instagram that he and his producing partner Samantha Vincent are currently in development of a spinoff film that would feature female cast members from the franchise. The film was pitched to Diesel by writers Nicole Perlman, Lindsey...
More>>
Idris Elba to Star in Fast and Furious Spin-off
7/5/2018 2:38 PM EST
Idris Elba is currently in talks to join the cast of "Hobbs and Shaw", a spin-off to the mega-franchise "Fast and Furious". The spin-off will also feature Dwayne Johnson and Jason Statham. Elba will be playing the main villain in the film.The film will feature Dwayne Johnson and Jason Statham's characters teaming up against Elba's.Neal H. Moritz will produce with Johnson and his Seven Bucks Produc...
More>>
Fast & Furious: Supercharged Races Into Universal Orlando
5/3/2018 9:12 PM EST
The Universal Orlando Resort unveiled their lasted attraction; the Fast and Furious - Supercharged ride on May 2, 2018, with a star-studded event.  The highly anticipated feature based on the film series took over a year to be built and had fans anxiously awaiting its arrival.The two-day extravaganza started the previous day with the grand opening of City Walk's latest eatery, VooDoo Doughnuts.  O...
More>>
Netflix to Release Animated Fast & Furious Series
4/23/2018 4:48 PM EST
Netflix will be releasing an animated version of Universal's hugely successful Fast & Furious franchise. The series is part of a deal between DreamWorks Animation Television and Netflix.The series will feature the story of teenager Tony Toretto, who, just like his cousin Dom, is recruited along with his friends into a government agency to help take down a crime organization who fronts as an elite ...
More>>
F9 Theatrical Review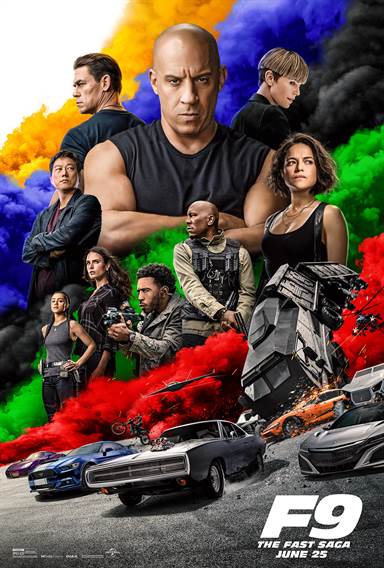 On June 22, 2001, The Fast and the Furious premiered in theaters around the country introducing audiences to Dominic "Dom" Torreto (Vin Diesel; Pitch Black) and Brian O'Conner (Paul Walker; Running Scared). The movie about fast cars, truck heists, and family became a blockbuster worldwide, grossing over $200 million dollars on a $38 million dollar budget. With numbers like those, of course, it earned a sequel. Now twenty years and eight movies plus a spinoff later, F9: The Fast Saga, fittingly heads to theaters this week. With returning characters, and a new biotech weapon, the team takes on their most dangerous threat yet…Dom's young brother Jakob (John Cena; Bumble Bee).
Dom, Jakob, and Mia (Jordana Brewster; Chuck) lost their father to a race car accident when Dom was in his early twenties and the others were teenagers. After beating up his father's rival, Dom went to prison and while there he learned a disturbing truth about Jakob. Once he returned home, Dom challenged Jakob to a race and told Jakob, if he lost the race to keep driving and never come back. Now, years later, as the team goes on a mission to retrieve dangerous equipment from a downed airplane, Dom is faced with the one person he never thought he would see again…Jakob.
Diesel has played this character for so long I'm not sure if he remembers how to be anyone else. He is once again joined by Michelle Rodriguez (Resident Evil) who plays his wife, Letty, and his "family" including Brewster, Chris "Ludacris" Bridges (Crash), Tyrese Gibson (Transformers), and Nathalie Emmanuel (Game of Thrones) and Cena and Charlize Theron (Atomic Blonde) as the bad guys. One of the things that makes these movies good (or at least bearable) is the chemistry and camaraderie between these actors. Their banter, teasing, and "shorthand" are so believable that you feel as if you are witnessing a real-life tactical team.
Director Justin Lin (Star Trek Beyond) is no stranger to the Fast and furious franchise having directed four other Fast movies. He always seems to up the ante with the vehicles and the stunts in the films but the problem with going bigger and better with each subsequent film is knowing where you cross the line from amazingly cool stunts into the abyss of ridiculousness. Unfortunately, with F9: The Fast Saga, Lin didn't just cross that line, he blew it out of the water.
The plot for this ninth installment is somewhat interesting but, with the team breaking up to follow leads in Germany, Japan, and London, there is a cohesiveness that is lost. There are too many subplots to give any of them the time and weight they deserve to be fully fleshed out and developed so the movie, though running two hours long, seems choppy and incomplete. I must admit Lin opted out of the sappy, happy ending with the brothers reconciling and becoming best friends. While they make peace with their tumultuous past, there are still old wounds there that will take more time to heal.
If the television show Happy Days "jumped the shark" (look it up!) and Indiana Jones and the Kingdom of the Crystal Skull "nuked the fridge" (again, look it up), then The Fast and Furious Franchise has definitely "launched the Fiero". As you can imagine by the previous two examples, this is definitely NOT a good thing. While the Fast movies have always had some humor, and this one is no different, I'm not sure Lin meant the outer space plot to be completely cheesy and goofy, as if someone suddenly changed the channel to a Cheech and Chong movie.
I don't doubt F9: The Fast Saga will make a lot of money at the box office but sometimes you have to know when to fold 'em. Sadly, F9 tried to bluff and lost the pot.
Grade: C
Read More F9 Reviews
For more reviews please visit our film/television review section.
SPONSORED LINKS