Kevin Spacey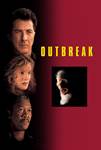 Outbreak (1995)
From Africa to America...it's traveling fast...destroying everything in its path.The Motaba virus inflicts a swift, horrible death, and only one man can stop it from spreading into a deadly worldwide outbreak...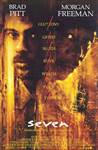 Seven (1995)
Gluttony, greed, sloth, envy, wrath, pride, and lust--these are the seven deadly sins that are being punished with unimaginable cruelty and calculation by an enigmatic killer in David Fincher's bleak...
Superman Returns (2006)
Following a mysterious absence of several years, the Man of Steel comes back to Earth. While an old enemy plots to render him powerless once and for all, Superman faces the heartbreaking realization that...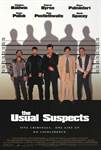 The Usual Suspects (1995)
Twisted noir-thriller about some crooks, a $91 million heist, and mysterious crime lord Keyser Soze. Customs agent Kujan (Palminteri) tries to get a straight story out of small-time con man "Verbal"...