Superman Returns (2006)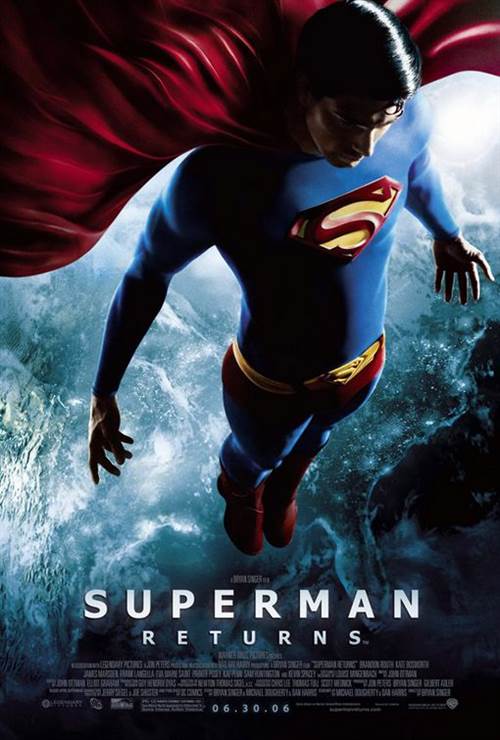 | | |
| --- | --- |
| Director: | |
| Writers: | |
| Cast: | |
| Released: | Wednesday, June 28, 2006 |
| Length: | 157 minutes |
| Studio: | Warner Bros. |
| Genre: | Sci-Fi/Fantasy, Action/Adventure |
| Rating: | Some material may be inappropriate for children under 13. |
Superman Returns Synopsis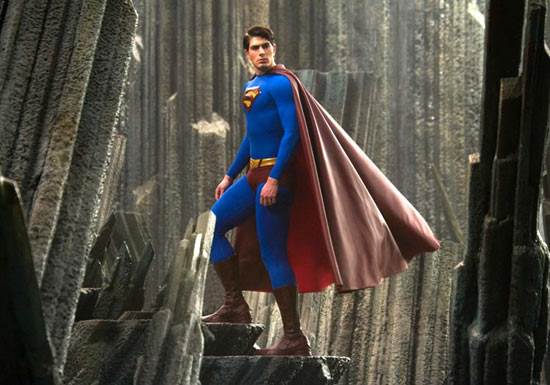 Following a mysterious absence of several years, the Man of Steel comes back to Earth. While an old enemy plots to render him powerless once and for all, Superman faces the heartbreaking realization that the woman he loves, Lois Lane, has moved on with her life. Superman's bittersweet return challenges him to bridge the distance between them while finding a place in a society that has learned to survive without him. In an attempt to protect the world he loves from cataclysmic destruction, Superman embarks on an epic journey of redemption that takes him from the depths of the ocean to the far reaches of outer space.

Purchase DVD/Blu-ray/4K UHD physical copy of Superman Returns today at Amazon.com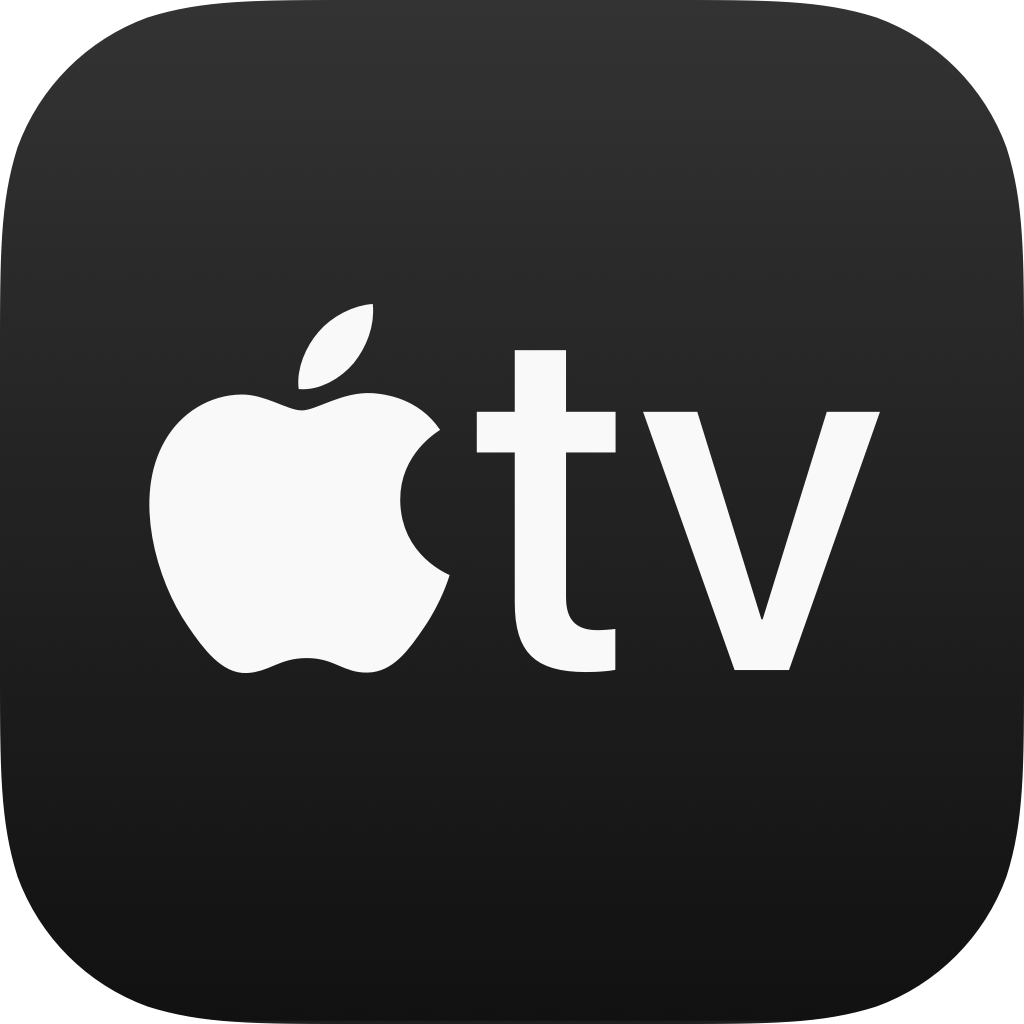 Stream Superman Returns in Digital HD/4K from the AppleTV store.
Listen to the Superman Returns soundtrack on Apple Music.
Superman Returns images are © Warner Bros.. All Rights Reserved.
Henry Cavill Up for More Superman Films
11/10/2021 4:27 PM EST
Old habits die hard. So do acting roles, apparently. Henry Cavill is still itching to don the cape and play Superman again.In a recent interview, Cavill spoke about the role and how he feels there's still more to cover with his version of the character. "The killing of Zod gave a reason for the character never to kill again. Superman falling to the ground and screaming afterward - I don't think th...
More>>
J.J. Abrams to Produce Black Superman Film
2/26/2021 2:54 PM EST
J.J. Abrams will be producing a "Superman" reboot, this time with a black Superman.Essayist and novelist Ta-Nehisi Coates will be writing the script for the film, and he was happy to comment about the news to the website Shadow and Act."To be invited into the DC Extended Universe by Warner Bros., DC Films and Bad Robot is an honor. I look forward to meaningfully adding to the legacy of America's m...
More>>
Henry Cavill Reprising Superman Role for Upcoming Films
5/28/2020 1:27 PM EST
It's being reported that Henry Cavill may be in talks to put on his Superman cape sometime in the near future. While there are bo plans for another standalone "Superman" film, there could be appearances made in other films for the Warner Bros. DC Universe.While nothing is in the works just yet, there are plenty of films that he could theoretically make an appearance in such as "Shazam 2", Dwayne J...
More>>
Henry Cavill May Need to Part Ways with Warner Bros. After Super...
9/12/2018 12:27 PM EST
UPDATE: Warner Bros. has released a statement regarding the question of Cavill's future in the Superman role saying, "While no decisions have been made regarding any upcoming Superman films, we've always had great respect for and a great relationship with Henry Cavill, and that remains unchanged." A Warner Bros representative gave this statement CNN. Cavill's manager, Dany Garcia, also chimed in a...
More>>
Superman Actress Margot Kidder Dies at Age 69
5/14/2018 2:01 PM EST
Margot Kidder, best known for her role as Lois Lane in Superman, died yesterday. She was 69 years old. Kidder passed away at her home in  Livingston, Montana but the cause of death isn't known yet.Her acting credits also included The Great Waldo Pepper with Robert Redford and Some Kind of Hero with Richard Pryor. She also starred in The Amityville Horror, Black Christmas and Heartaches. Mental Ill...
More>>
Zack Snyder and Henry Cavill Open to Doing Another Superman Film
4/7/2016 11:05 AM EST
Director Zack Snyder, as well as Superman himself, Henry Cavill, have both recently commented on the possibility of another standalone Superman film - and both of them show support for the idea."I think if we could get a good script it would be great to have a standalone Superman movie. I think that would be fun to do. Part of the reason we haven't announced the standalone Superman movie this time...
More>>
Joaquin Phoenix as Lex Luthor in new Superman Film?
12/19/2013 2:25 PM EST
Unconfirmed rumors suggest that Joaquin Phoenix is being considered by Warner Bros for the upcoming Batman / Superman movie, with some speculating he is wanted for the super villain role of Lex Luthor.The role of Luthor has for so long been rumored to be going to Breaking Bad actor Bryan Cranston but it seems Phoenix now heads that list.Zack Snyder's movie, which will star Henry Cavill as Superman...
More>>
Join Filmmakers and Cast of Man of Steel™ During a Live Online ...
11/8/2013 2:13 PM EST
WHAT:  Join Henry Cavill, Amy Adams and Man of Steel Director Zack Snyder with special host Kevin Smith on November 9th at 9:00AM PST/Noon EST for an exclusive fan event on Yahoo! Movies.The cast and crew will talk all the things Man of Steel, discuss what the future holds for the Last Son of Krypton, and answer live fan questions.The event will also include a featurette of the sit-down discussion...
More>>
Russell Crowe Discusses Suiting Up for Superman Prequel
7/8/2013 4:37 PM EST
Russell Crowe, who recently starred as Jor-El in "Man of Steel", responded via Twitter to the many requests and comments about seeing some more of pre-destruction Krypton.Crowe said he would absolutely be up for reprising the role and exploring more of the Krypton aspect of the story.    "A lot of you are asking about a KRYPTON prequel. If that's something you feel strongly about let Legendary Pic...
More>>
Man of Steel Soars To The Top of UK Box Office With A Heroic Ope...
6/17/2013 10:25 AM EST
LONDON, June 17, 2013 - Warner Bros. Pictures' and Legendary Pictures' "Man of Steel" has opened to a stellar opening of £11.2 million in the UK and Ireland, marking the biggest opening day of 2013 and the second biggest opening weekend of the year.  The announcement was made today by Josh Berger, President and Managing Director, Warner Bros. UK and Ireland."We're thrilled at the tremendous respon...
More>>
Man of Steel Ready to Hit Cinemas in June
2/28/2013 11:43 AM EST
Word on the street is that the upcoming film, "Man of Steel" is done.The Superman reboot, which is due out on June 14, is said to have only the 3D post-conversion work left, which is currently taking place.  According to Joblo, there is a bullet list of things to look forward to about the film:    - Imagine a Nolan story with Snyder effects/action.    - There's TONS of action with Superman kicking...
More>>
Zack Snyder Confirms Man of Steel Trailer to Play Before The Hobbit
11/21/2012 11:23 AM EST
Zack Snyder, directer of "Man of Steel" has confirmed that the trailer for the film will be playing before "The Hobbit".  Snyder said, "I can't wait for The Hobbit, so it will be fun to see our crazy Man Of Steel trailer and then enjoy The Hobbit because that's going to be great. It just feels like a fun Christmas thing to do, drag the whole family out for that action."Snyder also commented about ...
More>>
Superman Returns Theatrical Review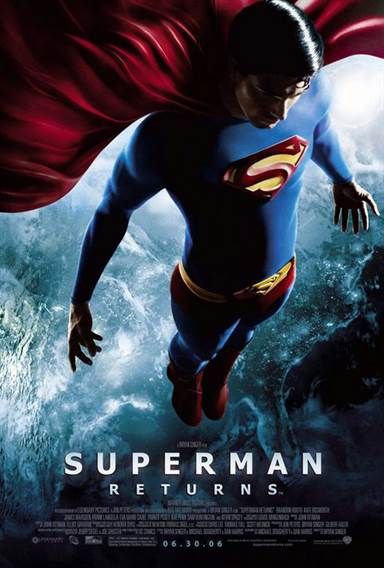 Superman flies right back into the viewer's hearts with this latest reincarnation after a 19-year hiatus.
This time around the man of steel is played by newcomer Brandon Routh, with Kevin Spacey taking over the role of the man of steel's arch-nemesis, Lex Luthor, and famed director, Bryan Singer, is behind the lens.
Superman has taken a leave of absence from earth to go investigate what happened to his home planet of Krypton. However, on Earth, society has moved on and accepted a life without their favorite superhero. Lois Lane is now a single mother and Lex Luthor is out of prison, and up to his old tricks.
It is on this premise that Bryan Singer, and his team known for their success with the X-Men movies brings the Man of steel back to the big screen.
Known as a director that tries to bring depth and deeper meaning to his stories Singer succeeds on many levels. The man of steel is no longer one-dimensional and you can see, like everyone else he does have problems.
Brandon Routh quickly and superbly steps into the big reds boots. He embodies the new generation's man of steel on so many levels, and by the end of the movie, he has become the Superman you will remember in years to come.
The supporting cast of Superman Returns is amazing. Kevin Spacey gives his all as Lex Luthor, and you can really tell why he is the arch-nemesis of Superman. Kate Bosworth as Lois Lane and her fiancé Richard White played by James Mardesn (Cyclops from the X-Men series), performances are top-notch and really add depth to the story.
No surprise to this reviewer the special effects are top-notch and Superman has never flown better in his life. Bryan Singer and his team spared no expense making the audience believe that these events look almost real and could happen in our world.
Superman Returns pays homage to past films by adding many references to Superman I and II. Singer even went as far as to incorporate never-before-seen dialogue of Marlon Brando from the original Superman back into the film.
When we last saw the man of steel on the big screen the producers wanted more camp than drama and substance. Singer brings Superman back to his roots and creates a Superman that is more reality-based that relies on mystery/suspense more than just action off-the-cuff remarks.
The movie succeeds on numerous levels and is a great way to reintroduce a franchise and character that has become a symbol for our society in a time when we need heroes again.
The audience will truly believe, once again, that "a man can fly"!
For more reviews please visit our film/television review section.
SPONSORED LINKS