Eva Marie Saint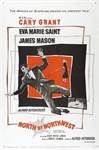 North by Northwest (1959)
Self-assured Madison Avenue ad exec Roger Thornhill (Grant) inadvertently gets involved with international spies when they mistake him for someone else. His problems are compounded when he's framed for...
Superman Returns (2006)
Following a mysterious absence of several years, the Man of Steel comes back to Earth. While an old enemy plots to render him powerless once and for all, Superman faces the heartbreaking realization that...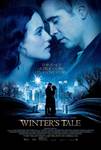 Winter's Tale (2014)
Academy Award®-winning screenwriter Akiva Goldsman writes, produces and makes his directorial debut with this timeless supernatural fantasy based on Mark Helprin's best-selling novel. Set in a mythic New...