Search Results For McG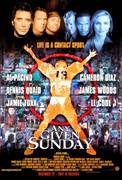 Any Given Sunday (1999)
Life is a contact sport and football is life when three-time academy award-winning filmmaker Oliver Stone and a dynamic acting ensemble explore the fortunes of the Miami Sharks in Any Given Sunday. At...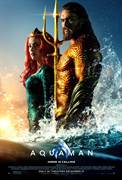 Aquaman (2018)
From Warner Bros. Pictures and director, James Wan comes an action-packed adventure that spans the vast, visually breathtaking underwater world of the seven seas, "Aquaman," starring Jason Momoa in...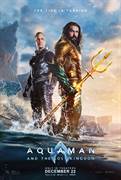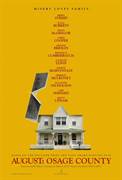 August: Osage County (2013)
AUGUST: OSAGE COUNTY tells the dark, hilarious and deeply touching story of the strong-willed women of the Weston family, whose lives have diverged until a family crisis brings them back to the...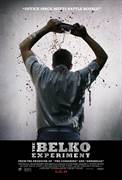 The Belko Experiment (2017)
In a twisted social experiment, a group of 80 Americans are locked in their high-rise corporate office in Bogota, Colombia and ordered by an unknown voice coming from the company's intercom system...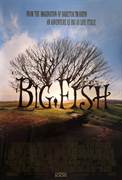 Big Fish (2004)
Throughout his life Edward Bloom (Ewan McGregor) has always been a man of big appetites, enormous passions and tall tales. In his later years, portrayed by five-time Best Actor Oscar nominee Albert...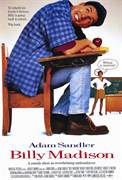 Billy Madison (1995)
Adam Sandler stars as Billy Madison in the outrageous comedy where the subject is always fun. 27-year-old Billy Madison must repeat all 12 grades of school - in just 24 weeks - to earn his...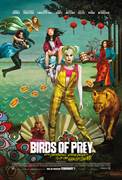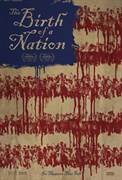 Birth of a Natiaon (2016)
Set against the antebellum South, THE BIRTH OF A NATION follows Nat Turner (Nate Parker), a literate slave and preacher, whose financially strained owner, Samuel Turner (Armie Hammer), accepts an...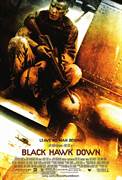 Black Hawk Down (2002)
From acclaimed director Ridley Scott (Gladiator, Hannibal) and renowned producer Jerry Bruckheimer (Pearl Harbor, Armageddon) comes a gripping true story about bravery, camaradarie and the complex...