Mel Gibson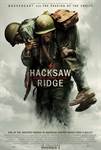 Hacksaw Ridge (2016)
HACKSAW RIDGE is the extraordinary true story of Desmond Doss [Andrew Garfield] who, in Okinawa during the bloodiest battle of WWII, saved 75 men without firing or carrying a gun. He was the only American...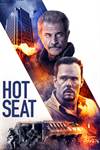 Hot Seat (2022)
Oscar-winner Mel Gibson brings this explosive cyber-thriller to life. The action begins as IT expert Friar (Kevin Dillon, Poseidon) finds a hair-trigger bomb strapped to his desk chair. An unseen hacker...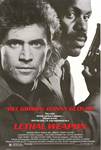 Lethal Weapon (1987)
Following the death of his wife, Los Angeles police detective Martin Riggs (Mel Gibson) becomes reckless and suicidal. When he is reassigned and partnered with Roger Murtaugh (Danny Glover), Riggs immediately...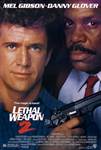 Lethal Weapon 2 (1989)
Riggs wows the pretties of a hotel spa before getting to Getz. Murtaugh receives bad bodywork news from an auto repairman after his beleaguered station wagon sees some Riggs-piloted street action. Plus,...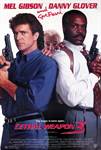 Lethal Weapon 3 (1992)
This boxoffice blockbuster sequel reunites box-office superstar and Oscar-winner Mel Gibson ("Braveheart," "Maverick"), Danny Glover ("The Color Purple") and Oscar-winner...
Lethal Weapon 4 (1998)
Mel Gibson and Danny Glover return as buddy cops Riggs and Murtaugh, with Joe Pesci riding comedy shotgun as chatterbox Leo. Murtaugh is still the family man. Riggs is still the gonzo loose cannon and...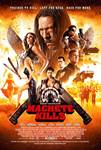 Machete Kills (2013)
"Machete Kills" is an action-packed thrill ride about the adventures of legendary secret agent Machete Cortez (Danny Trejo). In his latest mission, Machete is recruited by the U.S. President...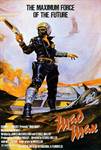 Mad Max (1979)
In the ravaged near future, a savage motorcycle gang rules the road. Terrorizing innocent civilians while tearing up the streets, the ruthless gang laughs in the face of a police force hell-bent on stopping...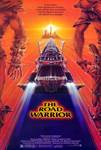 Mad Max 2: The Road Warrior (1982)
Screen idol and Academy Award-winning superstar Mel Gibson ("Maverick," "Lethal Weapon" series) stars in this mythical futuristic tale from writer-director George Miller ("The...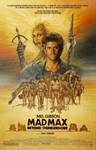 Mad Max Beyond Thunderdome (1985)
Max arrives in the vicious city of bartertown and clashes with the diabolical aunty entity. left to die in the desert, Max is rescued and mistaken for a messiah by a group of oasis orphans.