Search Results For Mike Myers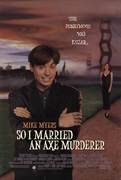 So I Married An Axe Murderer (1993)
Combination comedy/romance/thriller. Charlie is a hip bookstore owner with a commitment problem. When he finally falls in love with a butcher, he comes to suspect she's a serial killer and...
Terminal (2018)
Margot Robbie, Simon Pegg and Mike Myers star in this twisted tale of two assassins carrying out a sinister mission, a teacher battling a fatal illness, an enigmatic janitor, and a waitress leading a...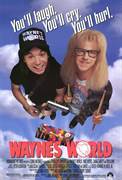 Wayne's World (1992)
Based on the Saturday Night Live sketch of the same name, Wayne's World is a wacky, irreverent pop-culture comedy about the adventures of two amiably aimless metal-head friends, Wayne (Mike Myers) and...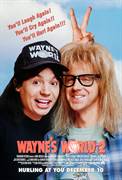 Wayne's World 2 (1993)
It's 2 excellent to be true! Wayne and Garth are back (and front) in the most awaited video since Wayne's World—Wayne's World 2! Having achieved godlike status as a late-night TV personality, Wayne...