Rachel Weisz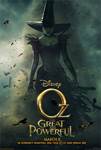 Oz: The Great and Powerful (2013)
Disney's fantastical adventure "Oz The Great and Powerful," directed by Sam Raimi, imagines the origins of L. Frank Baum's beloved character, the Wizard of Oz. When Oscar Diggs...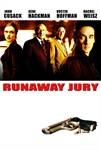 Runaway Jury (2003)
From master storyteller John Grisham and the director of Don't Say A Word comes a taut suspense-thriller that grabs hold of you, and never lets go. When a young widow in New Orleans brings a civil...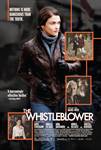 The Whistleblower (2011)
Based on a true story, Whistleblower chronicles the trials of a female cop from Nebraska who serves as a peacekeeper in post-war Bosnia and exposes a United Nations cover-up of a sex trafficking scandal.Kondracki...