Robert Rodriguez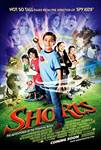 Shorts (2009)
In the little town of Black Falls, every house looks the same and almost everyone works for Black Box Unlimited Worldwide Industries, purveyors of a device that is sweeping the nation. Toe Johnson, 11,...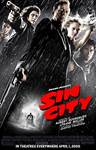 Sin City (2005)
Sin City is based on Frank Miller's popular series of graphic novels and features an all-star crew both behind and in front of the camera. Acclaimed director Robert Rodriguez (Grindhouse, Spy Kids) teamed...
Sin City: A Dame To Kill For (2014)
Co-directors Robert Rodriguez and Frank Miller reunite to bring Miller's visually stunning "Sin City" graphic novels back to the screen in SIN CITY: A DAME TO KILL FOR. Weaving together two of Miller's...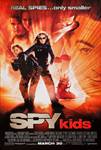 Spy Kids (2001)
When their parents, super-spies Gregorio and Ingrid Cortez (Banderas and Gugino) are called back into service to save the world and are suddenly nabbed by the enemy, it is up to their kids, Carmen and...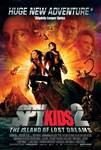 Spy Kids 2: The Island of Lost Dreams (2002)
This time around, Carmen (Alexa Vega) and Juni Cortez (Daryl Sabara) find themselves on a mysterious island, where they meet an eccentric scientist (Steve Buscemi) and his odd genetic creations, all the...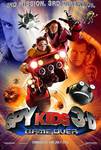 Spy Kids 3D: Game Over (2003)
The Spy Kids are back again! This time, their trademark action is combined with the very latest digital technology to deliver a motion picture event that pushes family fun to the next level! Secret agents...