Rose Byrne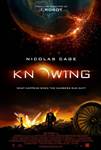 Knowing (2009)
Academy Award Winner Nicolas Cage (National Treasure: Book of Secrets, Leaving Las Vegas) stars in KNOWING, a gripping action-thriller of global proportions about a professor who stumbles on terrifying...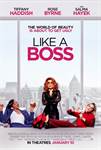 Like a Boss (2020)
Best friends Mia and Mel (Tiffany Haddish and Rose Byrne) are living their best lives running their own cosmetics company they've built from the ground up. Unfortunately, they're in over their heads financially,...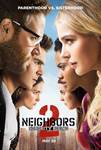 Neighbors 2: Sorority Rising (2016)
Returning stars Seth Rogen, Zac Efron and Rose Byrne are joined by Chloë Grace Moretz for Neighbors 2: Sorority Rising, the follow-up to 2014's most popular original comedy. Nicholas Stoller again directs...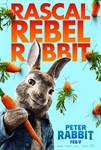 Peter Rabbit (2018)
Peter Rabbit, the mischievous and adventurous hero who has captivated generations of readers, now takes on the starring role of his own irreverent, contemporary comedy with attitude. In the film, Peter's...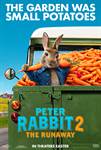 Peter Rabbit 2: The Runaway (2021)
In PETER RABBIT™ 2: THE RUNAWAY, the lovable rogue is back. Bea, Thomas, and the rabbits have created a makeshift family, but despite his best efforts, Peter can't seem to shake his mischievous reputation....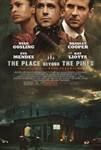 The Place Beyond the Pines (2013)
Luke (Academy Award nominee Ryan Gosling) is in constant motion, a high-wire motorcycle stunt performer who travels from town to town with the carnival. Passing through Schenectady in upstate New York,...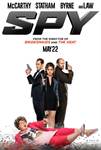 Spy (2015)
Deskbound CIA analyst Susan Cooper (Melissa McCarthy) is about to become the world's newest — and unlikeliest — secret weapon. When her partner (Jude Law) falls off the grid and another top agent (Jason...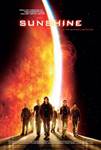 Sunshine (2007)
Fifty years from now, the sun is dying, and mankind is dying with it. Our last hope: a spaceship and a crew of eight men and women. They carry a device which will breathe new life into the star. But deep...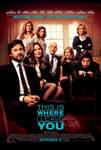 This Is Where I Leave You (2014)
When their father passes away, four grown siblings (Jason Bateman, Tina Fey, Adam Driver, Corey Stoll), bruised and banged up by their respective adult lives, are forced to return to their childhood home...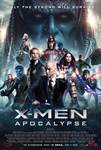 X-Men: Apocalypse (2016)
Since the dawn of civilization, he was worshipped as a god. Apocalypse, the first and most powerful mutant from Marvel's X-Men universe, amassed the powers of many other mutants, becoming immortal...