Neighbors 2: Sorority Rising (2016)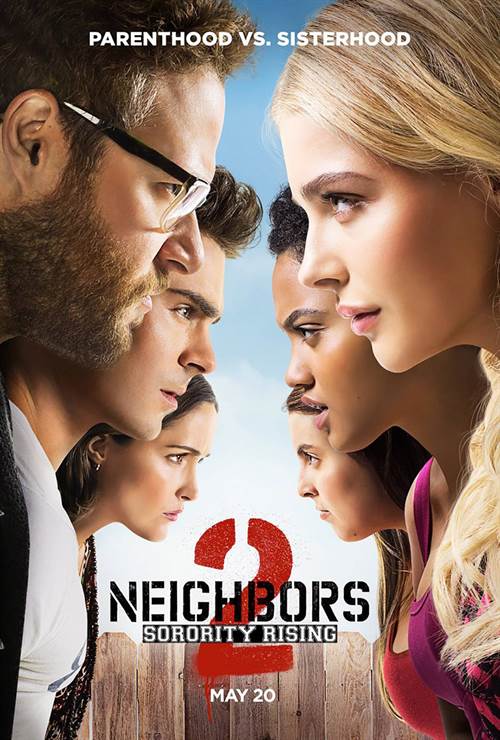 Share this:
| | |
| --- | --- |
| Director: | |
| Writers: | |
| Cast: | |
| Released: | Friday, May 20, 2016 |
| Length: | 92 minutes |
| Studio: | Universal Pictures |
| Genre: | Comedy |
| Rating: | Under 17 requires accompanying parent or adult guardian. |
Synopsis
Returning stars Seth Rogen, Zac Efron and Rose Byrne are joined by Chloë Grace Moretz for Neighbors 2: Sorority Rising, the follow-up to 2014's most popular original comedy. Nicholas Stoller again directs in a film that follows what happens when the will of parenthood goes against the bonds of sisterhood.

Now that Mac (Rogen) and Kelly Radner (Byrne) have a second baby on the way, they are ready to make the final move into adulthood: the suburbs. But just as they thought they'd reclaimed the neighborhood and were safe to sell, they learn that the new occupants next door are a sorority even more out of control than Teddy (Efron) and his brothers ever dreamed of being.

Tired of their school's sexist, restrictive system, the unorthodox ladies of Kappa Nu have decided to start a house where they can do whatever the hell they want. When Shelby (Moretz) and her sisters, Beth (Kiersey Clemons) and Nora (Beanie Feldstein), find the perfect place just off campus, they won't let the fact that it's located on a quiet street stand in their way of parties as epic as the guys throw.

Forced to turn to the one ex-neighbor with the skills to bring down the new Greeks next door, the Radners—alongside best friends Jimmy (Ike Barinholtz) and Paula (Carla Gallo)—bring in charismatic Teddy as their secret weapon. If he can infiltrate the sorority and charm his way through it, the thirtysomethings will shutter the Kappas' home. But if they think that their neighbors are going down without a fight, they have severely underestimated the power of youthful ingenuity and straight-up crazy.

Purchase DVD/Blu-ray/4K UHD physical copy of Neighbors 2: Sorority Rising today at Amazon.com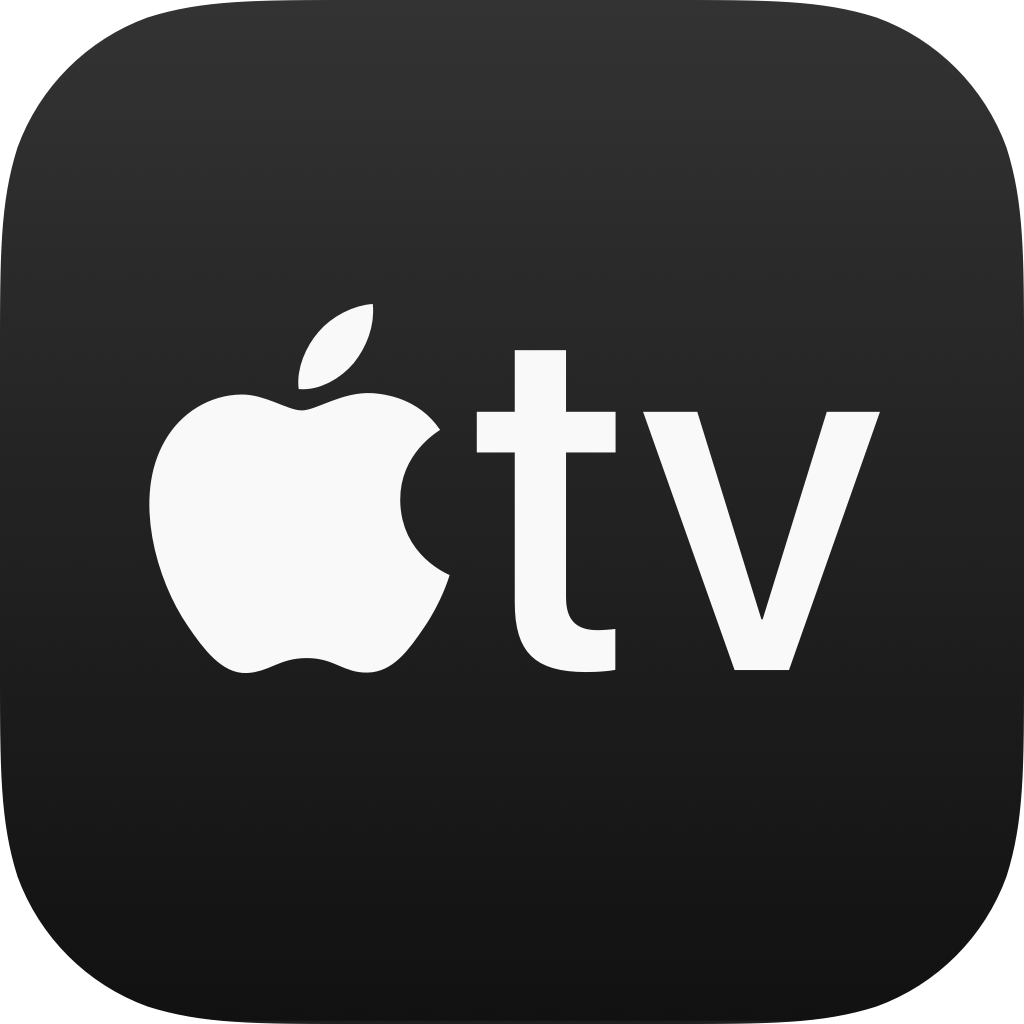 Download Neighbors 2: Sorority Rising in Digital HD/4K from the iTunes store.
Listen to the Neighbors 2: Sorority Rising soundtrack on Apple Music.
Neighbors 2: Sorority Rising images are © Universal Pictures. All Rights Reserved.
Neighbors 2: Sorority Rising Blu-ray Review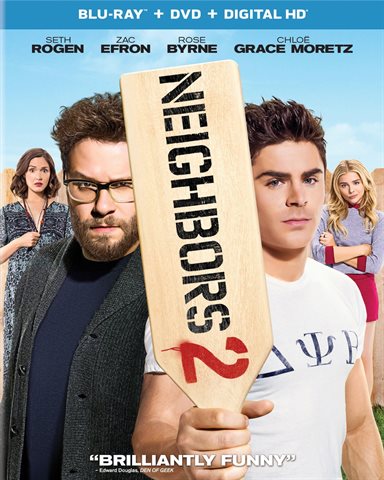 My, how Zac Efron (
High School Musical
) has grown up! In the first installment of this franchise, Teddy, played by Zac Efron, was a fraternity boy out to get his "adult" neighbors, Mac (Seth Rogan;
Superbad
) and Kelly (Rose Byrne;
Damages
). In this second installment, he goes back to the fraternity house, now a sorority house, to mentor the women there and torture the same adults next door. Stranger things have never happened, as Efron's character realizes that it's time to grow up (sort of) and he befriends the adults next door in order to help them when he realizes that the sorority girls have just gone too far. Teddy's emotional growing up is a large part of this sequel and is well played.
Rogan is charismatic and funny as Mac. He and his wife, Kelly, played by Rose Byrne, need to sell their house for their growing family. One just wonders if people as high and naive as this couple actually exist because, despite the immersive foul language present in the script, this couple has an innocence about them. Coupled with Efron's needing to grow up, the cohesiveness of the relationship between these three people works. Unfortunately, Rogan and Byrnes' continuous battle with the sorority house next door is completely reminiscent of the storyline in its predecessor film. The sorority girls take on an almost uncaring atmosphere about them and lack any thoughtful emotions until the very end. While in the first film, the fraternity boys' antics seemed funny and natural, the sorority girls' antics seem forced and awkward. This may play into the whole "if we were a fraternity" line in the movie, but it's not one isolated moment, it's most of the movie. Unfortunately, the other characters remain fairly lackluster and forgettable.
The Blu-ray is presented in MPEG-4 AVC 1080p High Definition video with a 2.40:1 aspect ratio. The quality of the Blu-ray is excellent and background settings are clear. Despite the video having such clarity, you can't tell that it's a dummy instead of Efron and Rogan in the garage scene. The audio is DTS-HD Master Audio 5.1. The score never overpowers the dialogue, and the actors' emotions displayed through the dialogue, which is so important in the setting of this film, come through clear and crisp.
Bonus features include:
Deleted scenes
Gag Reel: Nothing more fun than watching flubs made by the entire cast!
Line-o-Rama features funny statements made the cast while filming their lines
Nu Neighbors features opinions from the cast on the coloring of Neighbors 2, including commentary from Evan Goldberg and Seth Rogan, both Co-Writers/Producers.
The Prodigal Bros Return: Interviews with Zac Efron, Dave Franco, Christopher Mintz- Plasse, and Jerrod Carmichael about returning to the Neighbors franchise.
Girls Rule: Interviews with the girls of Kappa Nu and commentary from the co-writers about the meaning behind Kappa Ni
The Ultimate Tailgate: Watch how the tailgate sequence was filmed.
Nicolas Stoller (Get Him To The Greek), Co-Writer/Director, stated that "The best sequels keep the same theme as the first movie, but the characters are on a different emotional place". Neighbors 2- Sorority Rising did, indeed, keep the same theme but, except for Efron's character, the other characters stayed on the same emotional level. With as cute as this movie was, there was little movement from the first movie and with as many co-writers as listed, one can see why the theme was not clearly written. Still, Seth Rogan is hilarious and Zac Efron has certainly grown up which are two strong reasons to buy the Blu-ray. However, don't expect it to have a wow factor as so many sequels contain.
Grade: B-
Read More Neighbors 2: Sorority Rising Reviews
For more reviews please visit our film/television review section.
Returning stars Seth Rogen, Zac Efron and Rose Byrne are joined by Chloë Grace Moretz for Neighbors...
SPONSORED LINKS