Dave Franco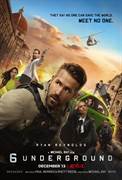 6 Underground (2019)
What's the best part of being dead? It isn't escaping your boss, your ex, or even erasing your criminal record. The best part about being dead...is the freedom. The freedom to fight the injustice and evil...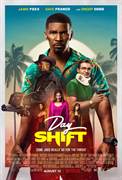 Day Shift (2022)
Bud Jablonski (Jamie Foxx) is a blue-collar dad hoping to provide a good life for his quick-witted daughter Paige (Zion Broadnax) and to stay in the good graces of his estranged wife Jocelyn (Meagan Good)....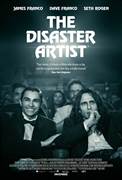 The Disaster Artist (2017)
The real life story of writer/director Tommy Wiseau, the man behind what is often referred to as "The Citizen Kane of Bad Movies," The Room, is brought to life, chronicling the odd film's...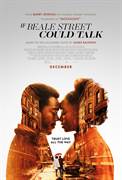 If Beale Street Could Talk (2018)
Academy Award-winning writer/director Barry Jenkins' first film since the Best Picture Oscar-winning Moonlight is If Beale Street Could Talk, his adaptation of James Baldwin's novel...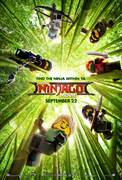 The Lego Ninjago Movie (2017)
n this big-screen NINJAGO adventure, the battle for NINJAGO City calls to action young Master Builder Lloyd, aka the Green Ninja, along with his friends, who are all secret ninja warriors. Led by Master...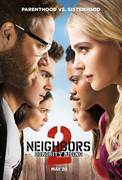 Neighbors 2: Sorority Rising (2016)
Returning stars Seth Rogen, Zac Efron and Rose Byrne are joined by Chloë Grace Moretz for Neighbors 2: Sorority Rising, the follow-up to 2014's most popular original comedy. Nicholas Stoller again directs...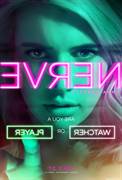 Nerve (2016)
Industrious high school senior, Vee Delmonico [Emma Roberts], has had it with living life on the sidelines. When pressured by friends to join the popular online game Nerve, Vee decides to sign up for just...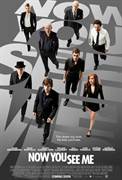 Now You See Me (2013)
Now You See Me pits an elite FBI squad in a game of cat and mouse against "The Four Horsemen," a super-team of the world's greatest illusionists. "The Four Horsemen" pull off a...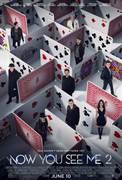 Now You See Me 2 (2016)
THE FOUR HORSEMEN [Jesse Eisenberg, Woody Harrelson, Dave Franco, Lizzy Caplan] return for a second mind-bending adventure, elevating the limits of stage illusion to new heights and taking them around...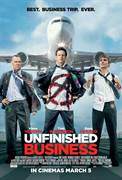 Unfinished Buisness (2015)
A hard-working small business owner (Vince Vaughn) and his two associates (Tom Wilkinson, Dave Franco) travel to Europe to close the most important deal of their lives. But what began as a routine...